Maybe you're in marriage for quite a some time now, but wondering where in all these years has that magic slipped off that you used to have in the beginning. Marriage unites two people so much that you feel sharing everything and start living for each other as years pass by. Fulfilling responsibilities and attending duties, many times we tend to neglect ourselves so much that we are actually lacking the experience of love, both in giving and receiving from our spouses.
When you just sit back and look at your life style, you could notice some dryness in your marital life, even though everything seems like going well. Like your vehicles need servicing, and your laptop needs a restart, your marriage also needs a refreshing twist in-between those busy schedules that engulf your time, so as to rekindle that old sparkle, again.
How to love your spouse again? You gotta be kidding. Love is always there between you two, but it just changes the expression from gifting roses to buying groceries, from dinner and dates to cooking with care and love for the family. You might be having a feeling that you used to have a great time as a loving couple which has vanished into thin air with all the responsibilities surrounded as a man and wife. Don't worry. It's never late to push a refresh button in your life.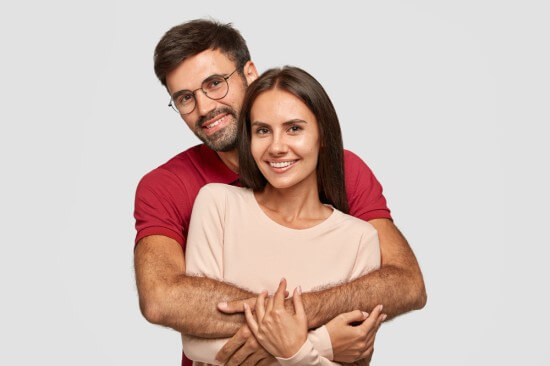 Have a Break
Take a break from your routine and plan a date. Put the gadgets aside and be near to nature being there with each other, and enjoy your second honeymoon. Plan something refreshing so that both of you can remember and feel like re-living those initial days. You may do this when you can leave your kids at their grandparents place, or maybe enjoy a short vacation for a few hours while children are there at school. As it is said, where there is a will, there's a way!!
In case, you are having budget constraints, it is better to make your living room a picnic spot for both you. Or maybe, you could plan watching a movie with popcorn, together in bed. Think of something innovative and out-of-routine to spice up your monotonous life, for those few hours. This could reignite the hidden love and interest on each other and you both could be waiting for the next time to make it happen for some more time, in a new way or a new place.
Recall it Together
If you are feel like going back to those golden old days when you both used to have a great time, open the album of your journey, or just browse through those cherished memories and pictures, sitting together. Take a stroll down your memory lane where you both couldn't wait to get married and how attracted you were to each other, what you did to meet and spend time with each other when your relationship actually started.
Share those memories with your spouse while having a coffee in the living room with that heavy album which was actually biting dust till then. Share your thoughts back then when a certain photo was clicked, or when a particular ritual was performed during your marriage.
Rewind those memories and relive those feelings for each other. Wonder and admire the magic of Marriage that made you united and kept you together, though you had some differences in attitudes and habits. Express that love you share for your spouse and ask them what they like in you. Think of each other, positively and give some compliments generously.
Is something Bothering?
Is there something that is bothering you in your marriage? Was it your communication gap that is hindering your love for your spouse? Are there any emotional barriers that are pulling you back from falling in love with him/her again? Speak up. Take a moment on how to express your thoughts and emotions. Check if you are carrying any kind of emotional weight in your heart, and sit to have a talk with your spouse to share what you feel like. Any resentments, apologies, queries, and clarifications should all be cleared out.
Know if there is something that they used to love and is disappearing the recent days. Specify the changes in treatment or usage of words or the mannerisms clearly but not in a harsh way. Use the words like, "I would be happier if you could chose better words to make me think if I'm wrong than just spewing something in anger. I'm always ready to change for you but it hurts when I see your face and feel that you don't love me anymore."
Ask for some time and take necessary steps to implement the amendments. Receive any negative feedback openly. Be true to your word and show that you love your spouse, forever. In the same way, please don't try to read minds, instead speak clearly to each other as to what's on your mind.
Be Grateful
Stop worrying that the feeling is gone or the love got fade away. It isn't, actually. The love is still there but is disguised in the form of showing care. Make a list of things that your partner did recently for you. Feel how grateful you should be and how many things you actually took for granted. Understand that there are many things which we actually don't notice that our partners do for us.
On the contrary, you might be a pro in something. But if you keep on correcting your spouse for each and every work he/she does, they would eventually give up. So let them have their time trying to do it in their own trial and error method. In case, you feel that you are bothering him/her too much, take decisions on sharing the load like preparing breakfast every morning or doing the laundry or maybe getting the children ready for school etc., to show your love and care.
In order to stick to it, try doing it for a few days initially and then state a clear demarcation on your roles and responsibilities as parents. With this, both of you can share and finish the household chores as early as possible and put children to sleep, so that you get some time to hang on with your spouse. When we get some time to be together, we can always try many new things, to reignite that love in your spouse for you.
Tips for Showcasing your love
Follow some interesting tips like the ones below.
Say your love by holding hands, hugging and showering kisses, and putting your arms around his/her shoulders.
Do new things together, like going to a dance class or try kayaking
Stay away from technology at least for some time and play a board game together.
Write a little note and slip it in his purse, where he will find it later. Buy a surprise gift to your wife and put it in her handbag as a surprise, though it's not birthday or anniversary.
Call with new sweet nick names, like you used to do it during your initial days of marriage.
Spend a Sunday afternoon hiking a nearby park. Or investigate vacations that you might be interested in trying.
Ask your spouse to teach you something
Love yourself
Yes. You can never love others while feeling crappy about yourself. So, groom yourself well and stay fit. Attract your partner by trying something new on you. If you haven't stepped into gym for years, do it now. Maintain good shape and health to say that you are always young for your spouse to love back. Declutter your wardrobe by removing all those worn out and faded clothes and keep the available ones ready to use. Maintain your style and use great perfumes to make your love life better.
Be Romantic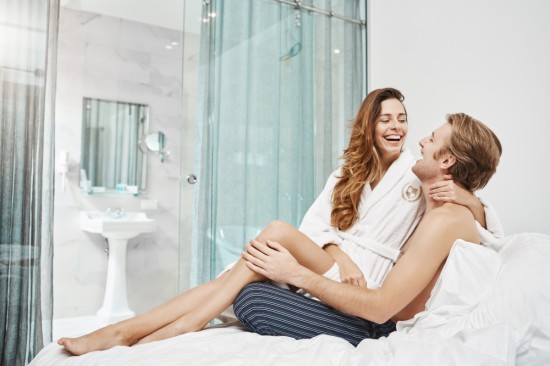 Don't wait always for your spouse to start the romance. You could also take a step forward to hint your partner that you are up to something spicy and naughty. Try buying a new bedroom dress and plan a hot date with your partner when kids are away. Arrange a candle-light dinner and nice scented candles to create the ambience. When you both are being together, spending time fondly and intimately cuddling each other, talk only about you two. Not about your kids, your issues or something else.
There couldn't be any worse mood destroyer. Researchers say that couples who spend uninterrupted time together at least once a week have, better communication, stronger feelings of commitment and high sexual satisfaction than the couples who don't. So, be with each other and spend time together to have a great romantic life. When a couple gets more intimated, be more understanding, share everything, most of the problems get solved automatically.
Are you having issues in your marriage? Having infidelity issues with your spouse? Try interacting with our marriage counselors to have better insight on what to do and how to do to solve your issues. Book an appointment, today.