Relation Between Sex and Success in Marriage | In What Ways does Sexual Intimacy Contribute to Marriage?
An appreciable quote says, "Marriage is not a noun, it's a verb. It isn't something you get, it's something you do. It's the way you love your partner, everyday." When there is no action, no emotion, no caring or no friendship in a marriage, then what's left there? Married couples can together undergo a lot of troubles but their marriage itself should never be a trouble for them. Having close intimacy between the partners, caring for each other's emotions rather than just a say, sharing their feelings and thoughts, being with each other and making the marriage meaningful are the essential ingredients of a successful marriage.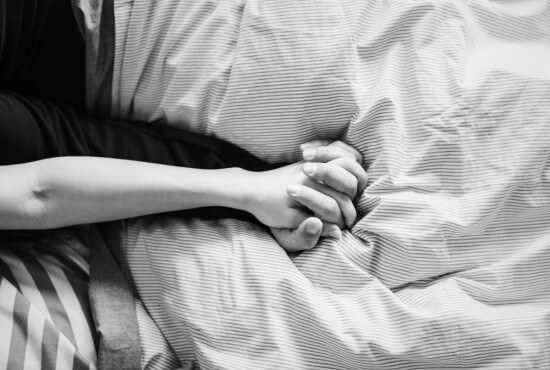 Sex in marriage is both an accessory and a necessity. That physical intimacy between a pair compromises any kind of differences in opinions or arguments they hold between them. The relationship in a couple becomes stronger in longer term, when sexual intimacy is added. Being in a sexless marriage is like trying to be calm and composed though thousand voices are screaming in your head.
Why is Sex important in a Marriage?
Can you make a Dum Biryani without those spices? How about a dessert without sugar or a cupcake without icing? Yes, sex in a marital life has that much importance. As it was put by John Eldredge, in his Love and War, "Sex can be such a stark barometer for a marriage." There might be some marriages with minimal while some with no sexual intimacy. But for a long-lasting happy marriage, at least an amount of moderate physical intimacy is a must. Sex-less marriage creates frustration in one or both the partners and leaves you in a state of loneliness.
Only the person undergoing the pain can understand that feeling of an intense scream from within while trying not to blame or hurt their partner. Though it doesn't depend upon the frequency or the abundance, the more it happens, the greater the bond enhances and the better you both would feel. Many sexual activities are considered taboo in our society and they come with an element of shame or guilt. But pleasuring the partner is an art, though done in many ways.
What Could be the Reasons?
There could be number of reasons starting from health issues to reduction in emotional connectivity that could result in low libido in your partner. In case the emotional decline takes place, the sexual activity could also decline. Sometimes in your relationships, when it is found that your spouse is having an affair out of marriage or any happenings that relate to mistrust take place, then there is a possibility that the sexual intimacy could also go down.
However, having emotional connection and the existence of great sex-drive between the couple, could make their marriage last longer. Such a couple can be together in all the problems, dealing with the issues that come between them and could strengthen the family roots. In case you are having issues, please don't hesitate to consult a marital expert to make things smooth between you and your spouse.
How to Make things fall in place?
In order to make the relationship better and to enjoy the real meaning of a marriage, you should make it work. Take initiative to make some changes to brighten your marital life.

Create time to emotionally connect with your partner
In these busy days and digital-age, it is of course, tough to take time for yourself. But when you and your life is not a concern, what else could you do earning all the time? It is high time you spend some time with each other and share those cherished moments of your early interaction. Have a fond talk with sweet nothings, holding hands and looking into each other's eyes. Play a board game together, or watch a movie with popcorn in hand, to enjoy some 'we' time.

Give importance to self-care and be attractive
Make sure you look good and smell great. Groom yourself and dress up to your partner's taste. You may say it with your dress that you are interested in being with him/her all your life. Try to have a makeover, change your hairstyle and give yourself an appealing look. Work out to reduce that extra fat on your tummy that could make you look older than you actually are!

Resolve your conflicts
Having conflicts and misunderstandings in mind, nobody can behave heartfully. Sit and talk on those issues. Take time to resolve your issues as immediately as possible. Don't let conflict make sex a symptom. When such tensions and severe stress exist in between both of you, real sex is a dream to happen. Hence resolve it all before going to bed.
Be Mindful
Mindfulness in any activity would deliver great results, and so as in having pleasure. Your partner values your complete attention over the roses or the delicious meal. Pay attention to all the details like how they feel, what they think and what they are saying and try to be more intimate. Have more eye-contact and physical touch. Being in present and being mindful, helps you to revive your bond both physically and emotionally.
Spend at least 20-30mins with each other, without any kind of distractions like Mobile phones, TV, Kids or Friends or Something else. Plan and get ready for that "we" time. Make sure you smell good and look interested.
What are the Benefits of Marital Sex?
Though sex is significant in marriage, a marriage can be sustained without sex. But, marital sexuality can be a supremely healing experience for body, mind and soul. Benefits of having sex with a trusted and reliable partner are endless. The release of essential hormones that play an important role in your emotional well-being, makes it a wonderful experience for you.
Sex has anti-aging benefits associated with it. Having sex releases anti-inflammatory molecules in our body, that aid the repair works in our body. Boosting the repair process can eventually slow down the aging process resulting in youthful looking body. Some may opt for watching porn while being under a sexless marriage. But it is beneficial in many ways if you can work on making things better between you both.
What happens while having sex
Rather than watching porn, if you can have real sex, there are a numerous benefits that happen to our body, apart from the physical benefits that you are already aware of. The release of certain hormones in your brain helps you in many ways. Let's just have a glimpse of those hormones that get released during intercourse.
Dopamine is released creating a state of tension and focus
Norepinephrine is released creating alertness
During Orgasm – oxytocin and vasopressin are released, creating an emotional bond with the person or the object causing arousal.
Opiates are released getting you a sense of euphoria and release
Then serotonin is released after climax, creating a sense of calmness, well-being and satisfaction.
So, all these hormones help you involve in a completely pleasurable journey, refreshing you to the core. Are you facing a lot of stress out there? Make some naughty plans to get yourself active, naturally.
What happens in a sex-starved marriage?
A sex-starved marriage is one in which one spouse is desperately longing for more touch, more closeness and more physical affection while the other spouse could feel like, "What's the big deal? It's just sex". But for the spouse yearning for more sex, more touch and more physical attachment, it is a
huge deal. The longing for wanting to be loved, to be cared for and to feel the sense of belongingness, attracting his/her partner, feeling that masculinity/feminine is really a need.
When those cravings had to meet with unresponsiveness repeatedly, over a period of time, then that openness and vulnerability in the spouse will turn into anger and contempt, which spills over all the aspects of the relationship between them. Such a sex-less marriage would slowly lead to major disconnection. The couple would no longer sit together and talk freely and happily.
They would avoid each other's presence. No healthy conversations take place. Though they try to play jokes, they both would end up leaving sarcastic remarks on each other which further affects the relationship. When they can't share a hearty laugh, can't have some comfort time and can't be friends anymore, then their marriage is surely at stake. This could lead to divorce or infidelity in marriage.
What it takes for a Successful Marriage?
Success of a marriage hinges on factors like trust, respect, forgiveness, compassion etc. But, all these factors are tied together with that physical intimacy. Though you have a low libido, trying to make your partner pleasurable would lead to some positive energy and you could also get into mood when things start to spice up. Such an act would leave you both satisfied.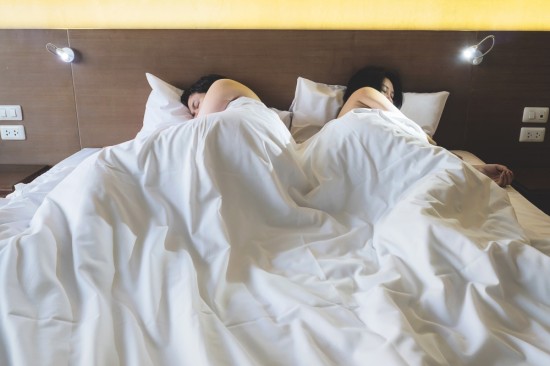 Sex is a significant aspect of marriage that partners share with each other but not with others. Proper communication can always help in improving your sex life. Discuss where you would like to be touched, what arouses you and all. Sex brings out the elements like togetherness, compassion, empathy, intimacy and deep understanding in partners.
Are you having a troubled marriage? Are you trying to be happy or finding out the reasons why marriage is not working for you and your partner? Come to us to have your problems solved. Our team of marital experts is here to offer you some wise advice. You may also contact our therapists online to have an online marital counseling. You can make an instant call or book an appointment, now.