5 Signs that your marriage is falling apart
Not all romantic stories end with the phrase "they lived happily ever after". Many of them end in divorce. When you find some signs that your marriage is falling apart, it is important to act as early as possible. However, marriages never break up from scratch. Before a divorce, the relationship in a couple begins to deteriorate in a very obvious way.
Analyzing in a Professional way
A clinical social worker, Susan Gadoua, analyzed her parents' divorce and identified five signs that the relationship between spouses is deteriorating. Relationship problems do occur in many couples. It turned out to be a very simple and understandable guide that will help you pay attention to alarm bells and fix something before it is too late.
Action is Preferred
When tension arises in a relationship, partners unconsciously begin to contradict each other in various areas. These behaviours mostly stem from their inherent qualities. "I'm pretty sure my parents didn't love each other during the last ten years of their marriage," Susan writes. "When one partner demonizes the other or holds a grudge against them for years, the marriage becomes highly unstable."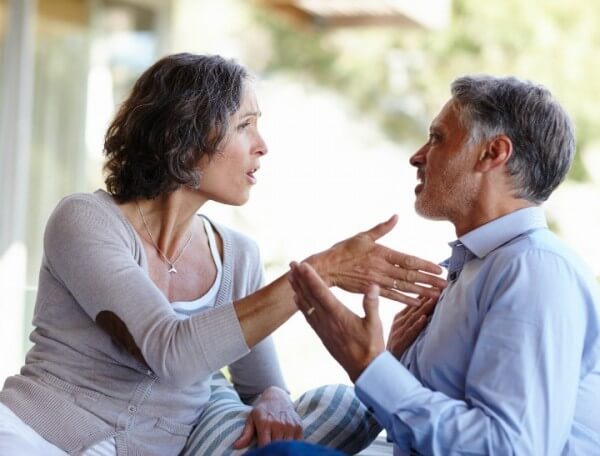 One of the classic examples is that one spends money while the other constantly tries to save money. Here, one is guided by emotions and the other by intellect.
It is normal to have different views on some issues. Still, if the couple has too many painful contradictions and if they relate to key and important issues, the chances of divorce are high. A common example of this could be the issue of raising children.
When did this happen?
You often say "he always…" or "she never…." demonize your partner and constantly perceive him as your opponent.
You regularly have the same conflicts on the same issues, and in the course of these conflicts, you do not find a solution or a compromise. The emphasis will be more on highlighting the flaws and exposing them.
You get hung up on stories about how your partner disagrees with you or does not do what you expect from him or her.
Can anything be done?
If your opinions and views have become too often at different poles, try to get into your partner's position and understand their point of view. To resolve their disagreements, both partners should be ready to do some emotional work and work together to find a compromise.
Assuming they knew
Most of the time, we assume that our partner already has an idea of what will be addressed and that they are doing it purposefully. This is quite a common scenario.
People do not know how to read minds, but for some reason, many assume that a partner should be able to guess all their thoughts and desires without words. There is nothing wrong with experiencing some feelings or having some needs (all of us have them); the main thing here is how we convey these feelings and needs to loved ones (and whether we convey them at all).
It is probably similar thoughts that make us believe they are prejudiced about something or will react in a certain way, or are inclined towards a certain thing.
When did this happen?
You often address your partner by beginning with, "Why can't you…" or "You should…"—anything that sounds like a rebuke, criticism, or attack.
Most of the time, you are unhappy with your partner. Things they do or don't do, bother you.
Do you often think: "Was it that hard to guess what I want?" or "Doesn't he see what I need?"
Can anything be done?
Replace critical phrases with requests or suggestions. Talk directly about what you need and how you feel. Do not delay with requests until it becomes unbearable for you – voice your feelings and needs immediately, without waiting for the moment when your emotions reach a boiling point.
Also, the tone of expression should be in control. Most people express their discomfort, frustration, and impatience reflected in their voice. It can make your partner feel offended as if they are being irresponsible.
No Quality time together
Stopping to spend time with each other is a natural development of events for people who experience only hostility and irritation towards each other. In such couples, the thought of being together, having long conversations with common topics of interest, enjoying the pleasure of communicating with each other, joint activities and the desire to spend time together disappear.
Instead, you see daily grievances, issues to deal with, miscommunication problems, and walking on eggshells at every step. All these build high emotional distress in the relationship.
Do you feel relieved when your partner isn't around? Sure, even in a relationship, each partner needs space from time to time. But the need for alone time goes so far that you feel almost physical relief when your spouse isn't home.
When did this happen?
You no longer want to spend time with your partner.
You prefer to avoid arguments and conflicts because you know they will get you nowhere.
From partners, you gradually turned into cohabitants.
Can anything be done?
If you feel that a chasm is starting to grow between you, you should not silently watch how you and your partner gradually move away from each other. Voice the problem, discuss it together and identify ways of rapprochement. Not all couples can do this independently, so be prepared to seek professional help from a family counsellor or psychologist.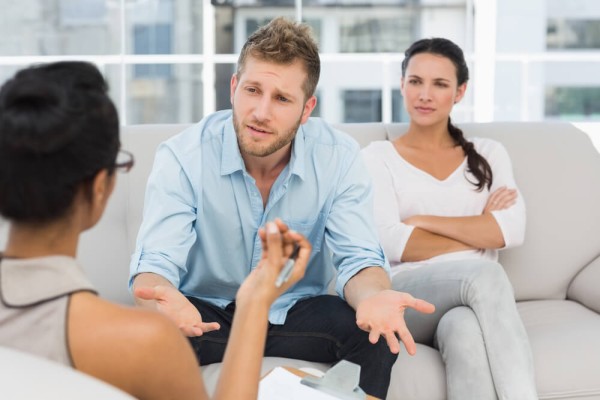 A relationship counsellor or a marital therapist helps you identify your love languages, your basic patterns of communication, and your personality types and suggests simple changes you could implement to make your marriage work. The connection that was missing can be brought back again into your relationship.
Searching Elsewhere
If you have started looking for solutions to your problems outside of marriage, it could lead to other problems. When something (for example, marriage) begins to give us discomfort and bring negative emotions, we try to get out of this situation. True, sometimes this happens not physically but emotionally when we begin to look for support and help "on the side".
Escape from an unhappy marriage can be anywhere: parenthood, friendships with new people, work, addiction, or fun. There may be many ways, but the essence is the same. In this way, people try to distract themselves from the problems in their relationships and fill their lives with positive experiences that they stopped receiving in marriage.
When did this happen?
You dream about how your life would be if you were single or in other relationships.
You began to stay late at work more often and spend more time on hobbies; you became addicted to alcohol, drugs, gambling, shopping, and so on.
You begin to cheat on your partner emotionally; that is, you begin to receive all your positive emotions and the necessary support from other people.
Can anything be done?
Escape from serious conversations, and your own experiences will not make them disappear – quite the contrary.
Decide to deal with your relationship rather than avoid it. Use them if you see ways to improve the situation (and if you desire to do so). If you feel that your relationship has become obsolete and there is no chance of recovery, then break it off to calmly move on.
Sarcasm Rules
Most of the time, when you have no interest in how your partner feels, it is common to have sarcasm and anger instead of constructive problem-solving. In such cases, many conversations replace constructive arguments with sarcastic comments and angry exchanges. Is there no more room in your marriage for constructive problem-solving? Then it can be very difficult to overcome a relationship crisis without outside help.
When did this happen?
You often say, "You never understand…" or "Oh, really? You think this helps?" in a sarcastic way that conveys your hatred.
Your emphasis during such conversations will be more on highlighting the flaws and exposing them.
You get hung up on stories about how your partner disagrees with you or does not do what you expect from him or her.
Can anything be done?
Suppose you notice that you are going overboard to address their flaws and making it a point to highlight their incapacities, all the while considering their feelings being in their shows. Once you understand how the reception of your words would sound, then you will definitely know what the result would be. You can then decide if you need to change this or not.
Help is available
"My parents were good people. I don't know if therapy would have helped them save the relationship. Still, it certainly would have helped them get rid of mutual claims, learn basic communication skills, and prevent some of the damage that followed a divorce," Susan writes.
Many couples whose relationships end in divorce do not seek professional help at all or seek it too late. Just waiting and hoping things will improve on their own is not the best tactic in marital relations.
Are you coming home from an eventful day and don't feel the need to talk to your spouse about what you've experienced? Do you not only notice this behaviour in yourself or your partner once but so often that it has almost become a permanent condition? Then you should take this sign seriously and ask yourself whether you are still interested in your partner's life or whether you just live next to each other.
In these situations, you ignore your gut feeling. But if you've felt for a while that your marriage is ending, but you've been ignoring the signs for a long time, you should pay more attention to your inner voice. Understand how you feel about yourself. Look inside yourself and see what your thoughts and emotions are like. And then, be critical and ask yourself if your relationship still has a chance.
Don't wait until things get really bad before asking for help. On the contrary, the sooner you notice the problems in your marriage and the sooner you start working on them, the more likely you will be able to restore and improve your relationship. Because of the stigma, many people rather get divorced than go to a family therapist. You convince yourself that everything will work out after a certain event (moving, having a baby, changing jobs) and continue to live as before. Finally, one day it dawns upon you that your relationship is in crisis.
Finally, the ball is in your court
It is not true that any marriage deserves to be saved – situations are different, relationships are different, and sometimes divorce could be the only right and healthy choice that will benefit all family members. As they say, "the horse is dead – get off."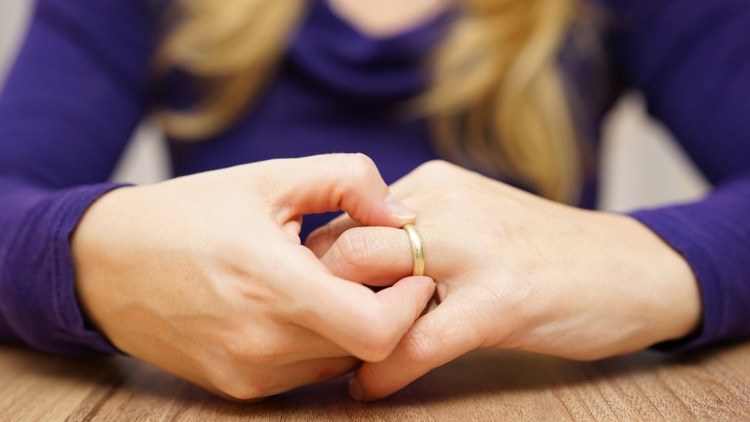 Many partners do not want to divorce because they have children together. This decision sounds affectionate initially but is of no use to anyone involved. You can only be a good parent and role model if you are happy in your life; you don't have to be married for that. While a breakup complicates raising children, it also teaches them to put their emotional needs first. Whatever you decide, your own needs should always come first. You are your number one priority, and people who don't (anymore) appreciate your valuable time and attention no longer enrich your life. Talking to friends and family can also help you decide to break up. They have a different perspective on your marriage and may be more aware of warning signs than you are.
No outsider can judge what love and everyday life between you two are like.
 Also, try to be thankful for the good times. However, suppose both partners are convinced that there is something to save in their relationship and feel the strength and desire to fight for marriage. In that case, these tips will help you detect problems promptly and start a joint search for a solution. It is good to seek professional help as soon as you notice that you have problems in a relationship.