Romance in life, should taste like wine, with age. Well, quotes are nice to read. But, how about life? Most of us try to be so perfect in everything we do. Like, for example, try to look presentable, try to cook delicious, try to be nice to all, try hard to get an appraisal and do really well to be a good mother/father. Of course, a good Wifey/ Hubby too, you would say. Well then let's just do a quick check on how we are maintaining our marital relationships.
Have you been together on a date, recently? Wait. Are you reading that again? Huh.. It says that you didn't. If not, or if so, how recent was that, especially after kids? (Wait, did I say with them? No way!!) Yes, of course, going on a date, after the kids were born. Are you still wondered why would you? Just because you both are still in love!! Yeah, just because the honeymoon is over, it doesn't mean that your intimate relationship has also to be!!
Entering into motherhood or fatherhood is the manifestation of your love into a great family. But, it's never that you two cannot be lovers again. Taking care of the children, their needs, nappies, tantrums, their school things, daily chores, groceries, cooking etc. etc. are all part of the life, where the important thread that joins all these beautiful flowers to make a garland called family, is the love that you share. It is highly important to express the love and to be loved. Once the kids are into their studies, growing up to build their careers, it's all you both again. Then, it should never feel like you are together just because you both need each other when you grow old. The relationship between couples should always be evergreen, for they are not because they have to be, but because they are meant to be.
Express Your Love, Always!!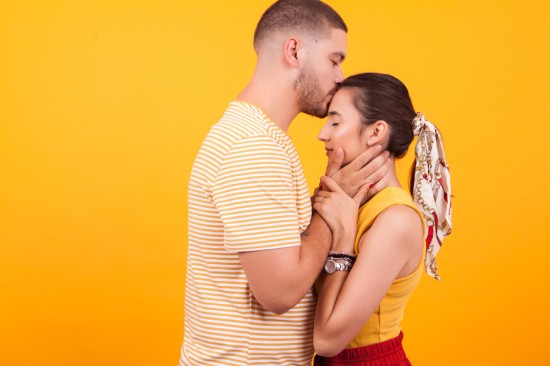 With the growing age, the love grows. Though the way you convey may differ, the love for one another should never do. The expression of love could change from gifting roses to helping in chores, showing your care could grow from messaging a "take care" to you being there and taking care. Eventually, the feelings and emotions that we grow towards this small hub called family become mature and the way of expression really turns out to be something great.
But still, there could be chances that things might be taken for granted. They could be accepted as a part of your husband or wife duty. But remember to be the one that expresses love through eyes and words. Because, they do wonders. Yes, in this hustle bustle life and have-to-do things which pile up in daily life, a small gesture of pure love can be the pure bliss to cherish. In fact, expressing your love through your looks and that personal space brings you closer and makes you feel younger day by day. These are the important things in a relationship that make it thrive.
Ask and Take Help
After getting married, every man feels as if he has won the world and all that he has to do is to rule it. He works hard, tries to keep his queen safe and happy and brings home everything she wishes for and so on. Every man wants to be a hero in the eyes of his wife and tries to keep up a great façade. He always tries to keep up that hero image in her eyes, no matter what went wrong. In fact, today's world has created the women the chance to compete, understand and experience the difficulties that a man could face.
Though it's by nature he has a strong mind, he has problems and tears too. Husbands don't always ask their wives what they need but they do have emotions, thoughts, and feelings. Understanding his world opens up a world of opportunities to her to rebuild the gap in their relationship.
Let your husband know that you understand his skills and capabilities. Be with each other and understand each other well. Be there in the time of need, not to criticize but to have a word with. Don't just wait for that call, take a step forward and offer the help generously to your husband. Sharing is highly important between the two. No false prestige or fake life can get you anything, any day. Both wife and husband should be there for each other like two captains of a ship, sharing the responsibilities equally.
Stop Nagging
It might happen that your spouse would mostly miss to notice the love and care you show. Just check out if that is your nagging which is stopping them from hearing and seeing beyond what's being told. Sometimes, a wife might not want her husband to leave that wet towel on the bed or shoes in the hall room or might be that empty cup where he emptied it. As well, the husband might expect his wife to be more accurate about analyzing a good play in the match on TV or maybe to be perfect in taking the shortest possible route to the nearest metro station.
Of course, everyone can't be good at everything. But reminding that you knew if he/she would definitely miss to do what you have been pointing all the time, would be of no use. It would only increase some unwanted gap between you people, which is of
no good.
Just try this. Mostly, it works when you just stop reminding about it and almost forget that you know how to complain. Try doing all those things by you when he/she fails to do. Neither complain nor bother, but just ignore that your spouse has really failed doing it the nth time. To put simple, you take out and dry that wet towel, or just share a google map direction for that shortest route. When you just stop nagging about such petty issues in life and just smile but never criticize, you will see how they will learn to do them or remember those things all by themselves.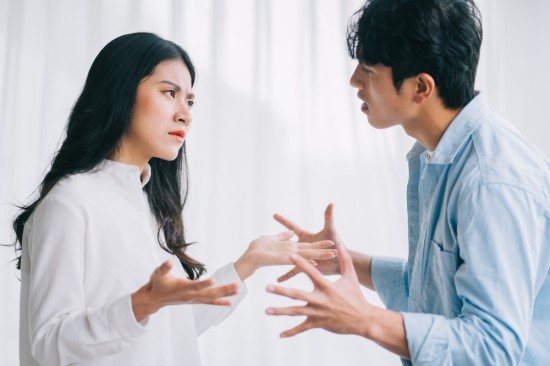 It's Your Life
Along with all that you take as a daily dose of facing struggles with the things happening between you or in the work premises or maybe in relationships, sometimes we have an extra bonus. Yes of course, those who intrude into your personal life and tell you how to control things. For god's sake, it's your life and try to have that confidence that you know how to treat and understand each other. Because, listen to some free suggestions, it could sometimes become a great obstacle to see the truth around you.
Open up and talk with each other, have some personal time and spend together for reigniting that love in you both. Feel like you want to have a word with an expert who could help you bridge that gap or to rekindle the fire in your intimate relationship? We are here to help you at any time. Book an appointment today with our best professional psychologists to make your life better. Go ahead and give yourself a great start, with just a click.