How to balance time for your work and family while working from home?
In the last few weeks, many of us are getting adjusted to abrupt changes that are taking place in the world around us. The outbreak of Corona virus Pandemic has led many businesses working remotely as social distancing has to be practiced. With the compulsion of working from home, it is a bigger task to manage both family life and work life while meeting the deadlines.
It is quite common to feel overwhelming and suffocated because of being unable to balance time for both. As the offices and schools are all maintaining lock down, all the families are being confined to the houses, which means unwanted overlap of work life and personal life takes place. Now, it's your turn to manage the things and maintain the balance.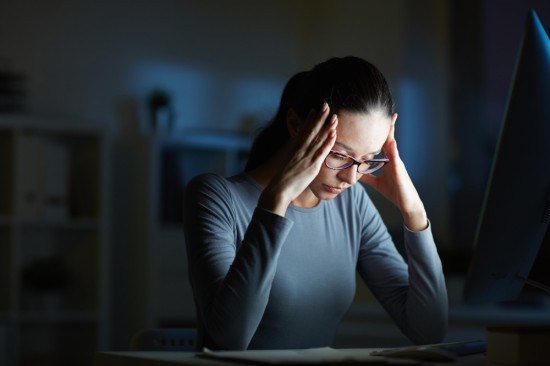 In case you are undergoing any stress or anxiety under the existing conditions, opting for online counseling helps you to deal with it, in a better way. When people have stable and happy family life, creativity and commitment towards the work gets increased in them. In order to strike a balance between the family life and work life, one should follow certain tips. We play different roles in our personal life where the demands would be generally high. Let's have a look at some of those roles and the tips to be followed in those roles.
If you are a working Mom
In case, you are a mom who has her own career and a family to take care, you have of course a lot to handle. I'm sure you are the one who has a plethora of things popping up at home from cooking to taking care of kids, while your mind is calculating the time left for the deadline and the scope of the completion of work. Worrying merely won't help. Take time to plan things and act stringently on those work timings. For that to happen, anticipate the probable needs of the family during your work timings.
Talk to your husband or other family member or maybe your elder kid who can understand, on how you want to concentrate undividedly on the work to finish it as soon as you can. Schedule those virtual meetings when it is comfortable for you. Talk to your office people and let them know on how you need to deal with the things so that they won't bombard you with any urgent works. Having a plan ahead makes you comfortably finish your work in time.
Remember that besides completing the office work and attending the family needs, you should also have some time for yourself. Spend at least half-an-hour with yourself reflecting on your commitments and fulfillments. This gives you a great sense of satisfaction and high levels of confidence on your capabilities. Though you sometimes couldn't complete the scheduled work or you couldn't prepare that sweet dish well, don't bother much. Underlying anxiety to be a better mom often has such side effects too!!
If you are a Dad
Are you one of those dads who spend most of their time at office and go get a sip of coffee or chat with colleagues when you have small breaks? Then this quarantine period would certainly be bewildering for you unknowing how to balance both work and family. As it is not necessary to emphasize on how to finish your work on time, let me tell you how to do it smartly while being at home.
Human brain works faster and better, when it gets adequate breaks. Play with your kids and give them small challenges enough for their age. Recognize and appreciate their efforts. Extend a hand when your spouse needs help. Try to cook either lunch or dinner. Doing things differently other than your office work, refreshes your mind and boosts your creativity and energy.
Find a suitable time in your daily schedule and allot some specific time to spend with your kids completely. Stick to this time and see that you maintain this schedule every day. This not only gives you a sense of being a family man but also delivers great satisfaction of being an active dad to your kids.
Are you Single?
In case you are single residing with your parents or staying in your room or hostel, working from home might not bother you much. But you might face monotony sitting all the while at home and working on that laptop. This is the time you need to maintain certain routine by fixing timings for sleeping, having food, doing your office work by scheduling your tasks.
Helping your mom in kitchen, spending some quality time with family by playing some board games and discussing things can keep your family bonding intact while refreshing you. Practicing hobbies like drawing, painting, singing, dancing, playing musical instruments, and gardening etc. keeps you active all day long.
For Newlyweds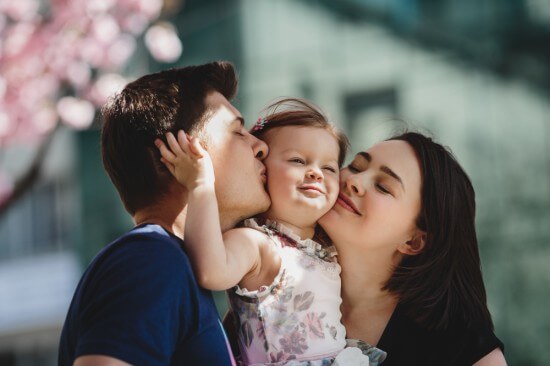 If it's only you both at house or maybe a joint family, working for office while being at home could leave you in guilt. This neither lets you spend time peacefully with family nor allows you to concentrate on work. In order to overcome this hurdle, accept what is happening and what you need to do. Allot a room for your work and make it appear as an office. Stick to your work timings, dress somewhat formally and start to work. Let your spouse also act accordingly.
Once your work is done, then behave normally as in house and plan something for being together like watching TV together or trying a recipe together and spend some romantic time together that is more than normal. Drawing strict lines between work life and family life lets you differentiate them clearly and gives you satisfaction in both regards.
Are you taking it Right?
As a human being, you should find your core values and what makes you. Know what is important for you in life and pledge that you divide the time you have to all of these things. Knowing these landmarks help you come back to the line when you wander from your core values. Maintaining a team at work by distributing work among all of you, would help you finish the work as early as possible letting you have some extra time so as to meet your priorities. Lead a purposeful life by having a target relating to all aspects of your life. Once you feel it as your target, your mind follows it.
Are you having any issues with your work-life balance? Does your work stress bother you much? Are you losing your cool because of the prevailing circumstances? Our experienced psychologists are here to guide you anytime. Log on to Wellness Hub to book an appointment and get remedies to all your problems through online counseling, today.