Some people dream a lot about relationships. While some never want to get into one. However we may see it, studies say that there are many advantages to having a relationship. Having a partner or being in a partnership can often help you in many direct and indirect ways. Though single people find it comfortable to be alone, here are ten reasons you should consider a relationship. Have a look at the advantages that a relationship holds to unfold.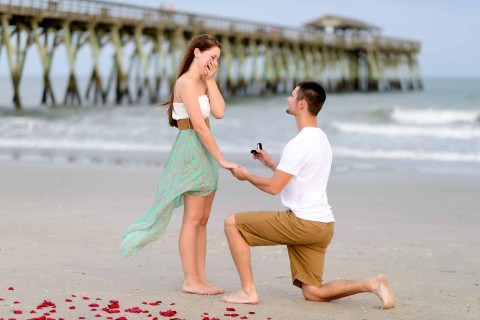 10 Reasons you should have a partner
After being single, you might have already known the problems of being single. If you are considering the advantages of being single, note that there are advantages to being in a partnership. Comparatively, a relationship gives you more sense of security and belongingness than being alone. Not only that, there are many advantages of being in a relationship. Let's explore!
A Shoulder to lean
There will be many phases in everyone's life, including the best and worst. When you alone have to deal with them, it gives you a lot of burden and loneliness. Having a partner who can be with us by sharing the load can reduce the weight on our shoulders. Whether it is an emotional burden or some physical task, having someone at home to share your experience always feels like great relaxation.
Security & Stability
If you have a partner, you have a buddy! You can both be a team and can work together on challenges. Even in your daily life, you have a sense of security when you have someone at home. You can take care of each other and back each other in times of difficulty. Let it be a financial difficulty, a physical issue, or an emotional turmoil. There will be your partner to stabilize your position, to make you feel secure and relaxed again.
A Word of support
Suppose you had a great day and received the promotion you expected, whom would you share it with? The parents would, of course, be happy but cannot celebrate in the way you want. All your friends would be busy in their life. Likewise, if you had a minor accident and the bike got damaged. How would it be if there was someone to support you and help you for a few days? How nice is it to get a word of compliment or constructive criticism for your daily life activities? Your partner can be there for you during such times. A relationship offers a unique form of friendship, and it is even more.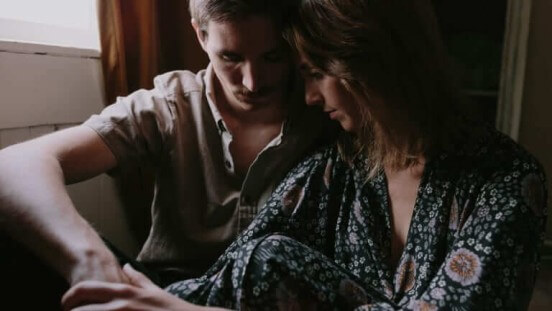 Sharing tasks
For most people, everyday tasks tend to be tiring and annoying. On top of that, doing them alone is too pathetic. If a team of two can join hands, such tedious tasks can be fun! Cleaning the house, cooking, grocery shopping, or doing the laundry can be done together. The joy of sharing and caring is experienced in such moments. You can also plan well regarding the crunch; you can give something away and maybe take on more the next week.
Sharing Love
The feeling of being in love and loved by someone is awesome. You cannot explain happiness when someone loves you for who you are! Giving love to such a person rewards you with serotonin, the happiness hormone. When you have someone who loves you, and you try to think of their well-being, every moment gives you special joy. In a partnership, you can experience a kind of intimacy with your partner that you would hardly experience otherwise. You would treat each other special, plan to buy surprise gifts, and greet each other every morning, hoping for a positive day. All this makes you feel so vibrant and full of life.
Growth in Personality
Being in a relationship, we gradually get to know new sides of ourselves. This new dimension helps us to grow beyond ourselves. As you share one life, you will learn to compromise, sacrifice, and think of others. You learn that many small things in everyday life are not worth the fuss. You will acquire a sense of calmness and stability from within. With each of these experiences, you experience life with more serenity.
Healthier life
People in relationships often maintain a healthier lifestyle. Changing eating habits, having home-cooked food, caring for physical health and appearance, and socializing with people keep your physical and mental health in perfect balance. You can set goals together as a couple, such as a daily workout or a healthier meal plan. Adopting a new routine will be much easier when you have a stable companion.
Spice it up!
Having intimate moments with your partner makes your bonding stronger. Sex is a great exercise and anti-ageing pill. Having sexual intercourse can release endorphins and essential hormones in the brain, such as Oxytocin, Dopamine, Norepinephrine, Vasopressin, and Opiates helping you to enjoy pleasurable moments. Those steamy intimate moments can be the greatest stress busters.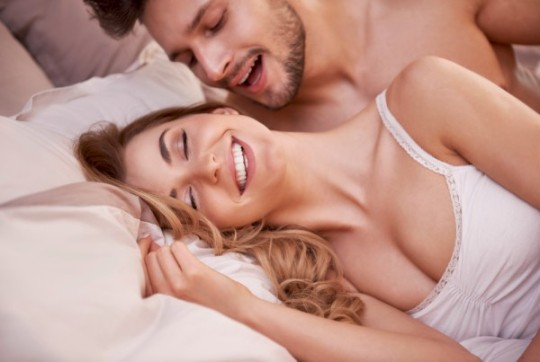 Live Cheaper
Couples often live cheaper than a single person. Both you and your partner can live in the same apartment and thus save costs. You can cook the dishes for two people and can shop the groceries and other items accordingly. Doing this will avoid unnecessary expenditure. You would not buy readymade foods, which would be home-cooked, saving health and money. You will find ways to entertain yourselves by spending time with each other rather than aimlessly roaming the streets and spending money on unnecessary activities.
Confidence and Motivation
Being with your partner, you would like to look better and maintain a fitness routine as you have someone to motivate you. This motivation also improves your career, social contacts, and personality development. With each step, this pattern enhances your self-confidence. Relationships make such things happen like undercurrents.
Take a Double-advantage!
Well, if relationships have many advantages, why are so many people still single? It is because they probably are looking at the other side through a magnifying glass. The responsibilities, compromises, and other shortcomings, are common in any relationship. But when it comes to couple relationships, the demands are sometimes high, hence the disappointments. But is it possible to have the advantages of a partnership and the advantages of a single life? Yes, of course, if you have the right partner.
Even in a relationship, you can remain independent and free. But for that, both partners need the same ideas about personal freedom and respect each other's freedom. Both partners should discuss their ideas of independence and interdependence. If you have previously been in close relationships, accepting your partner's independence may take some practice. Understand that you and your partner have to voluntarily share a lifetime without demanding anything. Hence, everyone has the right to make their own decisions. Both of you should be willing to respect them. It is, of course, true that individual decisions can sometimes affect the combined plans. But, having open communication and smooth discussions can allow any conflicts to resolve.
Are you facing issues in your relationships? Don't hesitate to speak to a relationship expert. Book an appointment today.