Tips for a happy long-distance relationship
With the changing times, relationship patterns have also changed a lot. The number of couples in long-distance relationships is increasing year by year. The trend is rising. But how are they coping? While longing for partnership and counting the days to be with one another is a major concern, keeping the relationship without any disturbances is another big challenge. It is important to make ourselves and our partner ensure that everything is fine and the relationship is going well. Here are some tips for happy long-distance relationships that work!
How can you make long-distance relationships work?
While social media and various apps let you have continual contact with loved ones, the longing for the person is still there. Previously, only students used be in these long-distance relationships. Later, our working limitations and career developments have also come into the picture. Recently, online dating apps have made this trend expand beyond the boundaries of a country.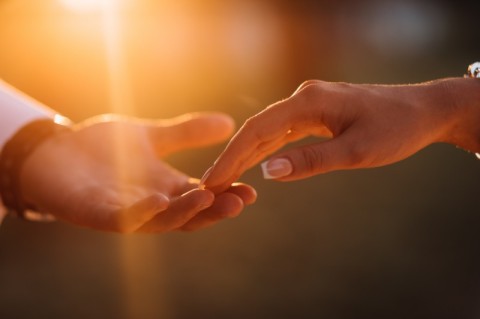 Make plans together
Like any other relationship, long-distance relationships consist of the past and present and the future that you will both build. Hence dreaming of a good future together and creating common perspectives are important. You may discuss what you would love to do together and how things should be. It is not important if these plans will be true in the future. It may be just imagination and together in it. These plans could include romantic trips and vacations.
Keep in touch daily.
Though we have numerous applications that help us connect with our loved ones, the same apps will unknowingly steal our time. It is important to keep a time slot for having your time through video chat. Of course, the cold smartphone screen does not replace the warmth and closeness of your loved one. But video chat will reduce your longing for each other. If you want to share something, don't convey it through a simple text. Instead, talking is good because closeness is felt when certain things are conveyed directly.
Say it in letters!
Video chats and-fashioned letters also play an important role in strengthening your relationship. Instead of sending simple emojis and texts on the phone, writing a romantic love letter, a funny postcard, or a personal note with cute drawings will mean a lot.
Stay committed
It is highly important to keep your goals in mind while in a long-distance relationship. Remembering them daily and waiting patiently for the reunion is necessary to stay committed. The play of hormones and environmental factors would pull you towards other fantasies. It takes a lot to settle into this new form of relationship, and both get along well.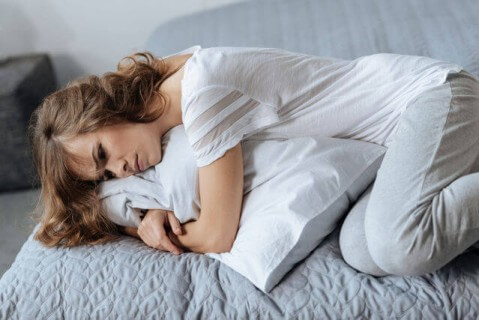 Keep a routine
Make some routine habits like wishing each other every day. Let the small rituals like sending a good morning wish and a good night wish be there. Remember them while you eat lunch or dinner and know if they had theirs. If you are changing your timetable or have a plan, discuss it. Let them know what you are up to and how your day was. If you can't do it every day, at least do it as frequently as possible. You need to communicate this openly rather than simply not being unavailable.
Regular visits
Try to visit each other at least once or twice a week. This helps the relationship to be stronger and reduces the longing. Most importantly, spend time with each other during the visit. Reduce the other programs and be together whenever you both meet. This need not be every weekend, but whenever you are with each other, be mindful of their presence rather than getting busy with your phones.
Enjoy that special bonding!
Are you familiar with the feeling when you talk to your partner about shared experiences and make inside jokes that nobody else understands? Such jokes and personal languages are the personal connections that activate your long-distance relationships. It gives you a special feeling that your bonding is unique and beautiful.
Preserve the Passion
The longing for sex in a long-distance relationship is inevitable. Preserve the romance and passion for sex, and share your thoughts to make your next visit memorable. You may use the technology and tools to cope with it. Share your thoughts and experiences openly for a stronger bond.
Do an activity together.
You can plan to do an activity together frequently. Though long-distance relationships don't allow you to be with each other, technology helps you. For example, you both can log on to play an online game together. Or, you both can plan to prepare a new dish simultaneously, being on a video call together and watching the recipe on YouTube, maybe on TV or the laptop. You can plan to watch a film or series on Netflix simultaneously and comment on it during the same time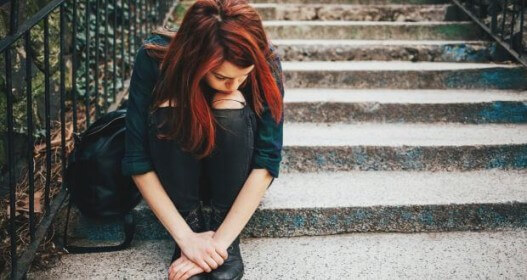 Get to know each other's surroundings.
The more you talk and the better you know each other, the more familiar you will be. You need to discuss the surroundings, neighbours, friends, and places or people that the other might not know. Whenever the opportunity arises, introduce your loved one to your friends and acquaintances. Mention your favourite hang-out places to them from the pictures you take. That way, your conversations will become more and more enlightened, and you'll feel far more involved in each other's lives, no matter the distance.
All these ideas give us various ways to be with each other. Having too high of expectations can harm your relationship. Keep the advantages in mind and wait for the big day. Long-distance relationships require a lot of effort from both sides to keep things interesting. The above-discussed ideas can help you in this regard. If nothing works and you think things are going out of hand, it is very helpful to have a word with your relationship counsellor. Book an appointment as early as possible.