It is really appreciable thing when you search some article on how to impress your wife and to keep your marriage longer and steady. Being a married man, you might have already had some idea on how do wives receive everything in an emotional way which can be easily solved logically or when you objectify it. Yes, Venustians are so.
Women are warm beings who are emotional and fun loving. Here are some important tips for you to impress your wife and win her heart so as to make your marriage work. Women like to hear more about how much you guys love them and how lucky you are to be in this marriage.
Whoa!! Don't jump to conclusions and just say it straight away like, "I love you and feel lucky to be married to you" and then go to your work. Kidding me? Well, I'm not teasing you but you should try to put it in a better way and make her feel that you really mean it. Beware guys; women are the gifted natural fault-finders, so no bull-shitting please!!!
Make her feel secure
Many men have the habit of boasting that nothing bothers them and that they don't care. But actually they do. Then, what's wrong in admitting it? Say it out that you care for your marriage and your relationships. Never joke about parting or divorcing, or on her chastity or on your relationship as if it's fragile.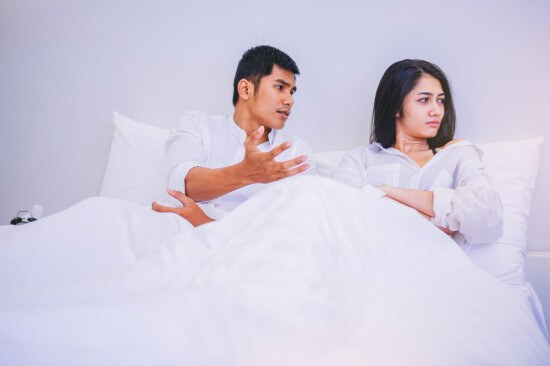 The examples can be like
"I bet you would find that model guy hotter than me"
"What a great car!! I would give you away if someone asks in exchange of that lovely thing"
"I told my friend not to marry. After all, what have I achieved marrying you?"
"Haha, look at that couple. The husband eyes on the waitress while the wife looks at a guy just out from the neighboring gym. They are so naughty like us, right?"
Just imagine how much these words would hurt her while she was expecting to be more intimate with you and expecting some admiration and warm emotion in your marital relationship.
Feel…to impress her
Here are some important tips for you to impress her. First of all, feel the emotions when you say from the bottom of your heart and try to be more extroverted. Feel the gratitude of having blessed with a family and share your opinions genuinely.
Emotions
Any man can win a woman by valuing her emotions. Make yourself available for her and listen to her patiently when she wants to share something. Listening is an art. Don't listen to reply or give an answer or wrap it up as quickly as possible. Just, listen. Take time, be there and empathize. That's what a woman needs.
Don't get distracted while being with her. Many husbands text on their phones or watch news or read something, while the wives talk. Though they really listen, it never seems to be. Until and unless you give your complete attention, you can never impress her that you are really listening.
In case there arises an argument, answer with a calm voice. Let her calm down and help her think better by discussing it logically. By empathizing her emotionally, you can make her calm down, after which you can go for assessing what went wrong. Basically women don't look for solutions, as they have their plans for everything. They need only emotional support so that they can think in their own way.
Make eye-contact and say those words
It is always important to make an eye contact with your wife and say that you love her. While expressing your love, look through her eyes so that she can realize how true you are to your words. This makes a long-lasting impression. Saying this frequently or at least once a day would make her fall for you.
Praising Works!!
Speak well about her in the presence of others. Appreciate her virtues and let her know how much you love her. This creates a stronger meaning to your relationship. She will never try to let those impressions down. For example, you can say, "Her taste of home decoration never ceases to impress me." Or "She just surprises me sometimes with her wit and humor"
Surprise her secretly
Plan something which she doesn't expect to. Gift something unexpected to her and something that she loves to have. The thought of gifting her counts more than the value of the gift. You might also take her to a candle light dinner when she had a tough day. But, during such time, never discuss about job, career, money or any other bothering issues. Just enjoy those moments with her. Make her feel special.
Extend a Helping Hand
If she is undergoing some monthly physical problems, mood swings or maybe some stress due to work pressure, or in case she's having a hard day, try extending a helping hand. If she usually does the household work, try pitching in. Help her in doing the household chores, cleaning the dishes or wiping the floor or something else when she needs help.
Cook It
Try cooking a gourmet meal for you two, just when you try to impress her with your cooking skills. Though you don't know how to cook, she would appreciate your try. But make sure you don't leave it a mess. Clean the kitchen before you leave.
Recognize and Encourage
As every human being, she too would have had some ideas on having a great career. Let not those dreams shatter. Ask her what she wants to do and encourage her if she likes to work. In the same way, stay ahead in pursuing your dreams too. Women love the ambitious men. But, you should never neglect family running behind your career.
Attract Her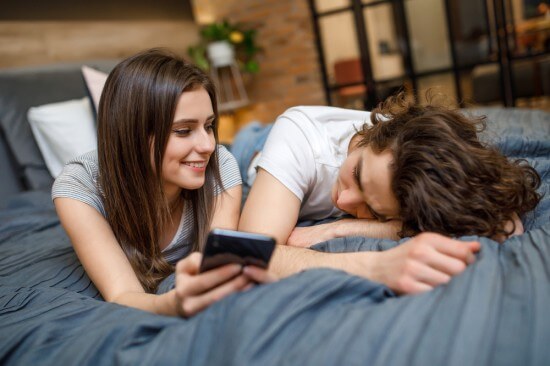 Be a real hot man in attracting her. Focus on your looks and trim well. Use a better perfume that she loves you to have on. Attract her with good physic and nice appearance. Make your presence relaxing and comforting for her. Be sensuous and alluring. When the husband is appealing and attractive, the wife will eventually crave for more.
Call her with nick names, listening to which she feels the closeness. Choose the names that she would like to be called. Make her feel your presence all the while when you are around. Let her feel the warmth of your body whenever possible. Plant your kiss on her lips and hug her suddenly when least expects it.
Put Your Love into Words
Try writing a poem or love letter to her. Say that she is an ideal wife and a complete woman. Make her feel so. Let her know how important your marriage is to you. Take a moment to share your love and interest with her.
Spend some lone time daily. Be with each other for certain period of time and make it a habit. This should be a common routine for both of you. Giving time is also giving respect. If possible, you may take her out on a date to her favorite spot and spend some "we-time". Take her to a romantic movie; hold her hand when a romantic or emotional scene occurs. Kiss her lightly on her cheeks, when she expects it the least. Hold her from back when she's working in the kitchen and kiss on her shoulder. Your every move should show how much you want her to be with you, always.
Important Dates
Never neglect to remember some important dates in your marriage. Remember her birthday, your marriage day and other important dates and surprise her with some special gifts. She will get impressed the way you remember and give importance to every detail.
Show that You Care
Put your skills to use by repairing something that your wife is asking you to do since long and show her that you were really thinking about her needs. Impress her with your skills and intelligence. Don't argue with her but prove her your intelligence and stay calm. Let her praise you, instead of you boasting around.
Give Compliments
Whenever you feel that she is doing well, go ahead and give compliments generously. Look into her eyes and express your genuine happiness for her, wholeheartedly. Not only on some special occasions, you may compliment her on little things like the way she dresses, styles her hair, her appearance for some social functions etc. Women love to hear compliments, and when those are from hubby in a genuine tone, she will be extremely impressed. Her blush would certainly say it.
Speak topics of her interest
Men are usually interested in news, politics and sports, while women are interested in discussing various topics depending on their mood. But usually everyone will be interested in certain topics like movies, places or interesting happenings taking place around. So, try analyzing the common topics of interest and let her speak to get an idea on what she likes. Tell her some interesting facts on that topic and make the conversations last long. Showcasing your knowledge also impresses her a lot.
Let the Heat be On
Every couple needs to maintain that heat of romance alive between them. Try to understand her likes and dislikes in that aspect and make your move accordingly. Women have changing moods with the phases of moon. Depending upon the time whether it is near to her periods or after that, her romantic mood changes. Her desires are likely to be high during the week before her periods due to high estrogen levels. If the husband is non-cooperative or disinterested during the time of having high libido, there are many chances that conflicts occur between them. Hormonal imbalances will not let her think rationally and she might have mood instabilities.
At least once in a week, plan a walk in a nearby park or sea shore near you. Talk with her openly on the things you want to discuss. Ask her if you have anything to change that she doesn't like. Be with her and listen to her emotions. Never take the relationship for granted. Make her feel special. It is said that, "Gentlemen are courteous, respectful, well-mannered, faithful, generous, modest, and charming." Be her favorite gentleman to win her heart.
Having a troubled marriage? Is your wife not listening to you or being non-cooperative? Consult our marital counselors who are experts in guiding you to a happy and better life. Book an appointment, today.