Fun questions to get to know each other: You should ask them!
Some moments in life are so delicate and challenging at the same time. One such time is when you are going to have a date. You would love to know about the person but need to know how. If you are thinking of the best questions to get to know each other, here are some. It is essential to know what questions to ask in the first meeting. It is always exciting, intriguing, and emotional at first. The first meeting is the make-or-break point for a relationship. At this time, your partner can decide whether to go ahead. So, putting your best foot forward is essential to impress the person and know something about them.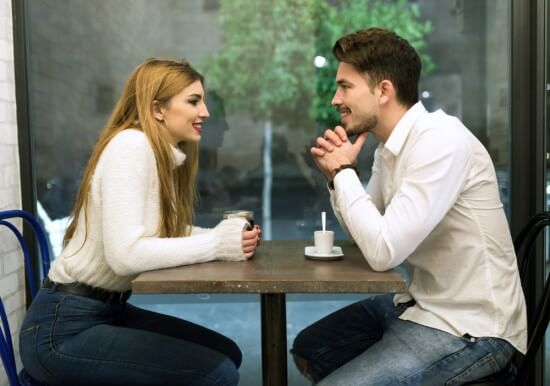 If you are too excited about where to start, let the butterflies in your stomach do the dancing and take our help. Though many questions must be running through your head, you need to good kick start for the conversation. Let us try to suggest the questions to get to know by initiating something like this.
Questions to initiate a conversation on a date:
How did you manage to come?
How are things going/ How s your job or business going?
What are your plans for the next year?
What qualities do you particularly like about yourself?
Do you want to know anything about me? (If yes, answer them)
Why do you choose online dating? (If you met through one)
What are your favourite things to do when bored?
After a few exchanges of replies, you can introduce yourself well and start knowing each other a bit. If you think you need to know about their current family background of them, you may begin with simple questions like,
Whom are you so close to, dad or mom?
How is your relationship with your siblings?
Who encourages you much in your current profession?
What is your greatest family strength?
What is your idea of a family?
Questions to get to know their childhood life:
You may make the conversation light and funny if you think it is going in a pretty interrogative way. You may put some questions that make them remember funny moments.
What is your childhood nickname?
Who were you friends with?
What was your childhood adventure?
Were you a naughty child or an obedient one?
What would you love to do most of the time?
If you want to know more about this person, let them know that you are genuinely interested. But for that, the conversation need not be so flattening. While you put a question that needs an elaborated answer or maybe a somewhat serious tone, try to lighten the air, but never make their sentiments funny.
Such questions or remarks should always hint that you are concerned but don't want them to go gloomy or serious. That is why it needs a light hint of fresh and delicate humour. Hence the questions to get to know can include the following.
Questions to get to know their interests in life:
What do you love about yourself?
What makes you instantly happy?
How would you like to spend your holiday?
Which place would you love to go for vacation again and again, and why?
What are your favourite food and any special place you have?
What makes you laugh the most?
What has been the funniest moment in recent days?
What title would you give to your biography?
Which quality of yours brings you more compliments?
What do you not like in a relationship?
How do you define a relationship?
If you think any of the answers to the above questions interest you, you may take some privilege to extend them further. You may show genuine interest in knowing more about them by politely asking a few more questions about the same.
Questions to get to know their deeper personality:
If you think you can go to deeper parts to know the person even close, or if you want to consider a permanent relationship, you can ask questions like this.
What do you expect your better half to be?
How do you want your dream house to be?
Do you regret anything in life?
What are your thoughts about religion or customs?
What is the best advice you have received from someone?
What is your idea of good parenting?
How do you think a couple can have a strong bond?
What are you expecting from a relationship?
Are you a person who can openly show your feelings?
How do you want your life to be at every stage of life?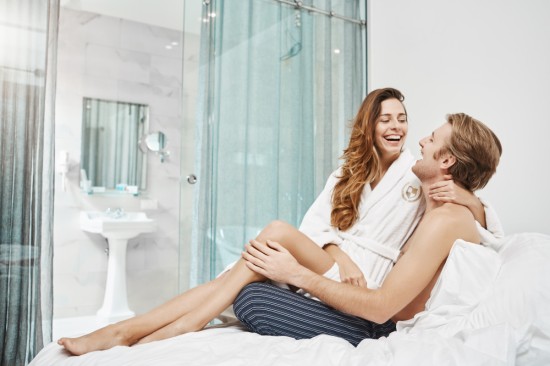 Questions to ask if they find you cool:
You should also know what he or she thinks about you, right? Then you may just ask a few things like,
What do you find common among us?
How do you find me suitable to you as your prospect?
What else do you want to know about me? (Give genuine answers; don't just show off)
What in me interests you?
When do you think you can introduce me to your friends and family?
Once you get an idea of all this and if you think you would fix on this person because you found him or her so perfect, you may just talk about something intimate. The questions at this stage can be like,
What is your opinion of romance?
What is your idea of the most romantic date?
How important is sex to you?
Do you wish to have children of your own?
At what age do you prefer to be a mom or dad?
So, these can be the questions if you are going to fix your engagement date. However, knowing each other before entering a relationship is always good. Our questions, enquiries, and interests vary as we come across different people.
You might speak to many people but fix on one as you find them apt. It happens because we like a person who can complement us in one aspect. If you are into such a person and still wondering if that person is right for you, it is good to have a premarital counselling session. In a premarital counselling session, you would know your love languages and if you can complement each other well. It is essential to know this because you would know if your inner personalities would face any issues, and if so, what kind. Knowing what might come and preparing well for the future can help you plan well. All the best.