Most common online dating mistakes
In this digital era, we do most of our activities online. Online dating sites are the recent love-finding places. But if you are the one trying your luck to find the love of your life online and ending up empty-handed, this is for you. Though digital platforms bring up many like-minded people together, why are you still single? Why doesn't it work with the butterflies in your stomach? Or maybe you had a few relationships earlier but were unable to maintain in the long run or bring them to a nuptial knot.
Let's discover the major mistakes most people make when dating online.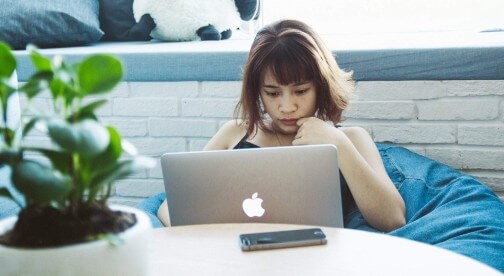 Show Yourself
Though you put up your picture on an online dating platform, you might be skeptical and blur it. If you prefer to blur your image initially, it creates an impression that you have something to hide. It indirectly says that you are not interested in building your profile and are not so serious about this dating thing. So, if you are serious about this, it is good to add a clear picture. It is even better to add more photos.
Most importantly, hands-off group photos! The person needs clarification of who you are in the group. Try to upload a more decent and clearer picture of you wearing something colourful on a beautiful background.
Profile is important
Filling your profile with all the exciting things you would love to share with your would-be partner showcases you as an interesting person. Otherwise, you would look boring, uninteresting, and monotonous. It is important to say this because many singles either do not write anything about themselves in their profile or only write what they want. But, a profile description is a good chance to reveal something about your personality. So, write what makes you unique.
How are you planning it?
Are you thinking of making your profile as genuine as possible, like mentioning your ideologies, strong beliefs, and healthy lifestyle? Well, that could turn off the person as it would be too heavy on an initial introduction. Put it in a more general way than mentioning anything specific. Anyways, you will get to know each other to a good extent once the initial closeness establishes.
Also, you should not lose your honesty and blabber about something inappropriate for your personality. Do not try to put up a show that you are incapable of handling. Be more genuine, but make sure it doesn't bore people when you mention something.
Here are some more Snippets for you
If you just keep checking all the profiles, it will drive you crazy. After all, you need one single person as a mate for life. So, keep quantity over quality. Don't just run behind all the profiles. It is good to focus on a few.
Don't expect too much too soon. Though you start chatting with someone you like, you might not get access to their personal life soon. It needs time to trust a person. Let things go at a slow pace.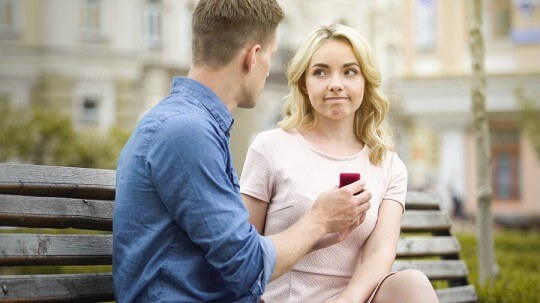 Being honest always pays off. At the same time, don't try to overrate yourself or reveal your wildest fantasies or craziest ideas. It is always important to maintain balance.
Some people try to win hearts by raising sympathy. They believe negative words and emotions attract soft corners in people's hearts. But nobody likes to have a person whom we feel sorry for. Helping someone is different from having them in your life.
While trying to show off or being in a hurry, some tend to go a step ahead and try something they are not a master in. The best example is trying to communicate in a language you are not very good at. Having spelling mistakes or using inappropriate words would put a black mark.
Don't pour out your stuff too much. Revealing everything before you get into a serious relationship doesn't give a good impression. There is a limit for every stage in a relationship.
Some people try to criticize much and think that they are making a great point. They believe that they will be portrayed as masters of the subject. But that would destroy any good impression in relationships. There is a subtle way to handle conflicting issues.
Don't compare the person with someone you know, and don't destroy any good that is about to happen. A constant comparison with someone you value would make the person feel so low. Be vigilant in your conversations.
If you feel like complimenting the person, ensure it fits them aptly. No over-the-top compliments are appreciated. Be careful of what you offer.
Never send bulk copy-paste messages, as anyone can recognize them. Remembering a movie clip? Of course, it would feel the same. Understand and feel that the person other side is also a human being and that you need to have a genuine interest rather than just doing it as a "mere job."
Be Composed
In an eagerness to portray yourself better, it is important to observe if you're expressing yourself much. Are you narrating all your interests, experiences, and exciting hobbies, in a row? Have you observed if you are at least letting them understand all that? Have you thought if he or she would like to share something? So, to keep the conversation going, have open-ended questions and let them participate. Show genuine interest in understanding a person.
Once things start functioning, it feels so exciting, and you both start to share everything. From good morning to good night, you signal that you are thinking of your potential, someone. It is important during this phase to slow down and understand which communication style suits the other person. You should be able to assess their pattern of communication. But if the replies become less content and monosyllabic, or if the reply gets late, get busy with your work. It is not good to show that you are constantly available and desperately waiting for a message from their side.
Know what's important
In any relationship, it is important to maintain certain standards and habits. Many good habits could make a relationship fruitful, while there are habits that lead to a toxic relationship. It is essential to communicate your thoughts openly for a healthy relationship. Ensuring what the other person needs out of this relationship helps take it forward and strengthen it.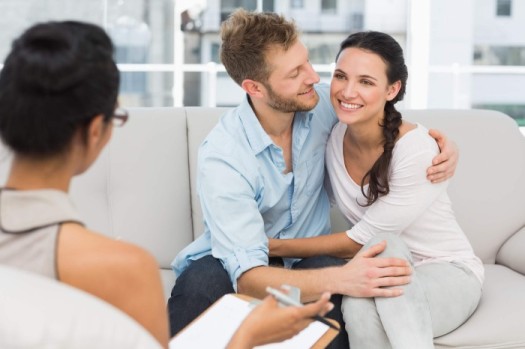 In case you have any kind of relationship issues that you are struggling to deal with, it is better to contact a professional for help. A relationship counsellor can analyze your love languages and help you deal with the issues between you. If you are considering someone to marry, it is good to have pre-marital counselling. Book an appointment today.