How do You Know You're Marrying the Right Person?
Is it okay to learn that the person you married isn't good enough for you, or if you are not the right pair or maybe this marriage can never work for you both once you are married? I'm sure this would be one of the worst nightmares for anyone that would be looking forward to getting married soon. Be it the person whom you are already dating or the one that you have known for many days, it generally triggers a slight fear or kind of inhibition on what your life will be like after the marriage.
In many places like India, people often marry the person whom their parents want them to. After having many checks like caste, creed, and financial status etc. parents also check their children's horoscopes to see if they match to help the marriage be better and stay longer, in fact, forever. But, we keep hearing about the instances where the marriages end up in fights and tears. Why does this happen? What can you do to avoid such situation in your life? Well, the best solution to break down such a big hurdle that blurs your future is pre-marital counseling.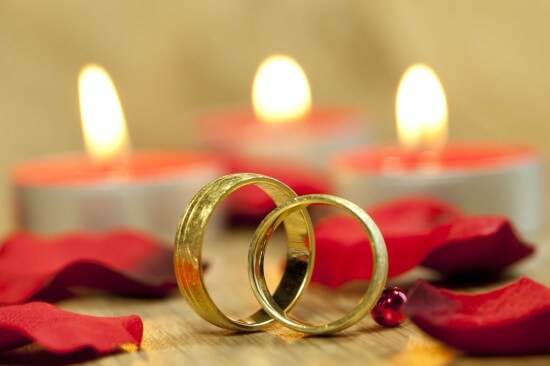 Ever wondered if that potential someone you are seeking to marry is really the right one for you? If so, how did you find out? Is that the right method and does it really work? We usually come across many such questions but are really not sure if something certainly works for us. However, marriage is never something like, "let's give it a chance and see" kind of thing to experiment. It is the relationship where we invest our feelings and emotions along with trust and commitment.
Any discomfort that we cannot adjust might ruin our lives. Running after court cases and attending divorce trails is not at all a joy ride. Even after that whole mess, we cannot easily trust another person to share our life with. To avoid all this mess, it is highly advisable to opt for pre-marital counselling. In this, you will come to know each other well and you will be able to make a decision on sharing your life with the person.
What happens in Pre-marital Counselling?
It is not at all about liking same kind of ice-cream or being a fan of same movie hero, or maybe your common love for the same brand of clothing. It is about compatibility. The beauty of marriage is that, here the weaknesses of one become the strengths of the other and the abilities of one can help the other to step up by making the relationship stronger.
Pre- marriage counseling or Pre-marital counseling basically lets you know about the compatibility in your pair. In this process, you will be able to learn about the basic personalities, the problems that might arise between you two in the future and the ways to avoid them, identifying the strength of your relationship and help you notice how you can make your bond stronger. A counselor can help you dig deep into your beliefs and opinions and about their formation in your mind that would help you solve any problems that you both might encounter in the future. Having right ideas of marriage helps you both take a brighter step towards the meaningful marriage.
When Should You Meet your Counsellor?
Once the thought of marrying someone occurs, it is better to consult a marital counselor prior to taking any decision on the marriage. It's always better to opt for pre-marital counseling. If both the parties agree, it shows much impact when both come together for counselling. In a choice marriage, the couple may find differences just before getting married. So, before taking decisions on marriage, the couple can come for some advice to find out if it is really good for both of them to get married to each other.
Sex and Intimacy
When we hear about the outrageous instances where the groom killed his newly-wed wife and hung himself on their first night that recently shocked many, it is common to have raised brows on why there's no healthy communication between the couple. Apparently, in arranged marriages, people often don't get much chance to know about each other before marriage. Also in love-marriages, there are many couples that fight and get divorced. But, what prevents all this? How can a couple decide if they are marrying the right person and if their life would be great with each other? Well, knowing about each other and finding out if the marriage works between such two personalities helps great in having meaningful married lives. Doing this in a scientific way brings you a platform where you can analyze the estimations on how well this marriage between such two personalities can work.
Pre-marital counseling helps you know each other better and the things that you need to work on to step up your relationship. Sex-life is something where the compatibility of each other plays a huge role. If you both can understand each other well, learn to give preference to each other's interests and abilities then you make the world of love-making so marvelous for both of you. Knowing the personalities and talking about the interests, increases the intimacy between you both. There can be certain personality types that are compatible and can check if the perspective spouse is complementary to yours. If problems arise in the first year of
marriage, they should consult a counselor before going to lawyer. It is an obvious thing that family members and lawyers take sides where as counselors won't. Especially, Counselling requires the presence of both the husband and wife, if necessary other family members too.
What if He/She is Just-not-right for You?
Whether it is a same-gender relationship or straight –type, whether it is a living relationship or marriage, whether it is a choice-marriage or an arranged one, that potential someone should be the person whom you can resonate with. In case, the chances of making your marriage successful are thin, it is better to know that before the situations play with our feelings. When saying a No or Yes is troubling, this torch of pre-marital counseling, throws some light on the stuff that you need to see before making a decision.
This helps you to take a decision with more clarity. Go ahead and see for yourself on how it works. Log on to Wellness Hub and book an appointment with one of your favorite counselors, today.