Steps to Find the Right Spouse | How do You Find the Right Husband or Wife?
Marriage is the new beginning. It is the bonding made with that special someone for journeying through the life, with love, trust and understanding. A great marriage doesn't happen because of the love you had in the beginning, but depends on how well you continue building that love until the end of your life. You both should be willing to build a nest of memories, forgiving mistakes and never giving up on each other, holding hand in hand and being together for the rest of the life. But, how do you find your partner for journeying through such a beautiful life? How can you know whether he/she is that special someone?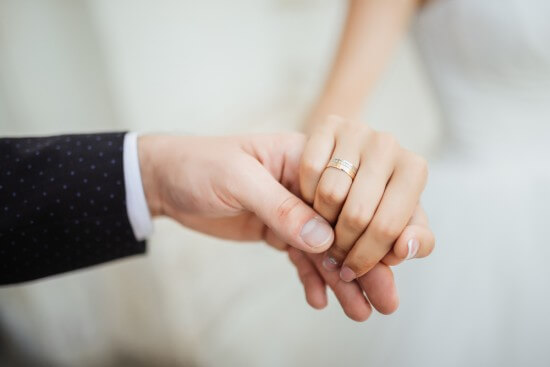 What you should do?
It is a common scenario that someone who's yet to have a life partner is worried about how to choose a partner. Following these simple steps could ease your job and make you ready for marriage.
Love yourself
Yes. In order to have a sound thinking and to judge aptly, regarding the decisions to be made in life, one should have love for themselves to the core. Know and accept what you are and what you like. Though you have someone in your life or not, you should be always there with you. Your potential spouse should come into your life to make it complete but not just to bring happiness as if it was never there.
Set your priorities
Be yourself and learn your priorities in life. Understand how you like your life to be, like having a simple family with kids and loving husband or want a man to be with and journey through the world, or want to be there in a joint family and have love of all the relatives which you are yearning for, or if you just want to be nomad. Find out if the person is of your kind, of your religion or community so that you have basic things in common to live peacefully with. Know about the family values, personality, attitude towards relationships, social bearing, similar interests etc.
Work on Your Requirements
Work out on your requirements, like if you want to marry an athlete, be in a good shape or if you want to marry a well educated person, complete your post graduation first. If you want to marry a wealthy man/woman, be on your own and earn some savings, to show you are capable of working hard and can have a career. Have some future goals. At least, nobody likes to marry a parasite.
See What You Don't Like
Every person has some strong likes and dislikes. Find out the differences between you both and think if you can accept in spite of those differences. For example, differences in opinions could be like lack of attraction, sensibility, lack of sense of humour, lack of agreement on something that really matters to you, having geographical incompatibility etc. to name a few. If such differences are so huge that you can't withstand, then it's probably a no deal.
Meeting Your Needs
It's a genuine demand that your potential spouse should possess all the qualities that you wish him to have. But just think of that degree of variation that exists. Don't be too harsh in judging. If some of those needs are not met and if they are not on the top of your priority list, it can still be good to consider. If you are unable to do so, just think if you are being too picky or choosy. If you are sure that the person won't meet your needs at all, then it's okay to say a no. If he doesn't even compromise, but tries to compel you to like what he likes, just end the meeting then and there itself. You should strike a balance between choosing a partner that really makes you happy without sacrificing the things that really matter to you.
Ask Your Friends
There could be friends, cousins, or family members who are very much attached and acquainted with you and know very well about you. You can take advice from them and consider their opinions too. If they have objections to superficial things like looks or career, that's okay. But if they point out something that relates to his character or attitude, heed them and confirm that. Then decide what to do.
Check for Compatibility
Make sure you both are compatible with each other. It's not about sexual attraction, it's different. Make sure there's one thing that you can bond with your potential other. It could be like both of you already have children, both are religious or both love camping, etc. which means similar beliefs could unite you and make you both value family. You both should share the same future goals like traveling, saving money, owning a house and having a number of kids, etc.
Make sure you have some basic things in common. Like if you want to have kids and he doesn't, it might not work. Interests in spirituality and politics could also intensify while we age. See if you both share at least some the common interests. Having a person exactly like you could also be boring. So, having enough differences between you both helps in relationships.
Understand Each Other Well
Understand each other and give your relationship enough time to know if those feelings are based on just attraction. Check for his/her emotional availability, relationship status with friends and family, if he/she is more like a social butterfly so on. Beware of people who hurry for marriage. It's better to get to know each other for at least six months before getting engaged. This is a decision for a life time and hence is worth your time.
Don't marry because your parents want you to or because all your friends are engaged or just for the sake of having some partner in life. It's your life and you should feel responsible for inviting someone into it. Make sure it's mutual. You both should feel for each other.
Mr/Ms Perfect
There are no perfect people in this imperfect world. Come into reality if you are having any such notions. Even you are not perfect in someone's view. It just depends on how we see. In fact, marriage is something which bonds two imperfect people to make the relationship perfect. It is actually the similarities and a few differences that make people feel related. Just look out for the similar opinions to see if you can both make a perfect pair.
Also, make sure you can be yourself, even after marriage. Your potential spouse should never try to change you into some ideal one. Nobody should treat us in a way that damages our self-respect. But of course, making others understand of their faults without hurting each other is an art and if he/she is good at it, you are the luckiest. Know your mistakes and grow together. One should be responsible enough to act when things go wrong. In relationships, you should always be ready to repair things rather than to replace. Be ready for the reality that people do change along with time and that's common for everyone.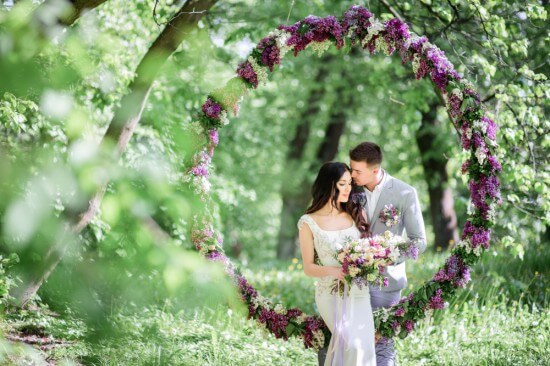 If you are trying to consider a person as your potential spouse, just picture your life with him/her. You should just feel blissful to have him/her in your life. Once you take the marriage vows, you should be ready for the rest of your life, but not just for some while. So, before going ahead, think of every hint of feeling you have while trying to know about each other. Let not the magic of hormones snag your emotional intelligence. Think better and make wise decisions.
Warnings that You Shouldn't Ignore
Here are some warning signs that you be aware of before taking a forward step.
Never ignore you guts. They somehow hint you when something is not just right.
Try to spend enough time with the person before you get engaged. A simple 8-10 hour drive could tell you many things.
People tend to behave politely and seem to be well-mannered during formal meetings like while going for a marriage proposal. You never know until you see them casually.
Check if the person is having bad habits. If you want them in spite of those habits, think again.
But never fool yourself that they would get rid of those habits in future. Chances are there that symptoms can be worst or more of such habits might add up.
Never take anything for granted. Know the complete details if you find anything fishy.
Don't let their beauty fool you. Beauty fades away but the inner person could always be the same, whom you need to understand well.
Never be in a hurry for marriage. You might ignore many things and regret later.
If you find them abusive, understand that they could be the same even after marriage.
If your spouse didn't finish even a high school, then you can't bet it to be a good marriage.
Never settle for someone because of sympathy that you feel for shortcomings.
To put simple, be responsible in each and every detail you choose.
Now, you have got a good idea on how your spouse should be like. Be confident and go ahead. If you are having someone in mind by now and are worried if he/she is a perfect match for you, go for a compatibility check. Having a word with an expert on pre-marital counselling would also help you. Book an appointment, today.