Marriage counselling, marital counselling, couples counselling, couple therapy, or relationship counselling, whatever the name you are searching for, all focus on improving your couple's relationships. Marriage counselling helps with both post-marital and pre-marital issues. The relationship suffers greatly if the problem is with the wife or husband. When you need help or support to strengthen your relationship, solve your marital problems, restore harmony and help your marriage run smoothly, marriage counselling helps!
Understanding marriage counselling and why you must consider marital therapy or couples' counselling is necessary. Here comes a clear explanation of all your doubts about marriage counselling, what it offers, and everything you need to know about it.
What is marriage counselling?
A wedding ties two people into a marriage where they start living together in harmony, respecting their differences and enjoying their similarities. Marriage defines the inter-dependency of husband and wife, entwining their personal growth with each other. But certain differences in communication and beliefs, in understanding and reciprocating, can lead to issues that bring cracks in the marriage. When these issues occur over and over, the foundation of their marriage can become weaker.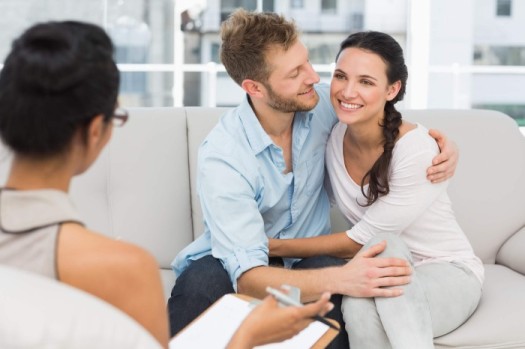 Societal changes of dominance and submissiveness in genders often hit the institution of marriage. But as the thinking patterns of individuals cannot change with the pace of changes in society, people find it difficult to adjust. Not only the existing patterns but also the situational demands affect the relationships. It requires professional help to balance such external stressors without affecting the essence of your marital relationship. Marriage counselling helps the couple to understand the real problem that was the root cause of prevailing issues between them.
Marriage counselling is not an alien concept in our society. In previous days, elderly family members used to counsel the couple about how to solve their issues. But of course, there used to be certain biases. In marriage counselling, the counsellor or therapist will not take any sides. Unlike your friends or family members, a couple of therapist does not judge you for what you are. A marital therapist understands the thinking pattern of each individual, identifies the communication differences and the love languages of each couple, negotiates differences and helps them solve their problems more healthily.
Why is marriage counselling necessary?
Marriage is a sacrosanct union of two people that keeps them together for life. While the purpose of marriage is to bind together for life, the issues that arise between couples due to many factors are making them apart. No matter how hard we try, things often go wrong in relationships. The pull of problems in marriage and daily life shows their drastic effect on our relationship with our spouse or partner.
Being in this vicious cycle of emotional turmoil and keeping up our balance, the negative often wins. This is when we need some support to win over the situations and save our relationships and mental health. Such support is offered through marriage counselling or marital therapy.
Do I need marriage counselling?
Are you wondering whether you need marital therapy or marriage counselling? Well, that's a common doubt. Let us help you with some self-help questionnaires if you need this. Try answering yourself to the below ones genuinely.
You both don't casually sit and chat for some time.
You both often fight or don't talk to each other often
You bear much mental load to let the homestay in peace
You both have some unresolved conflicts that you do not want to discuss
You often sense that you both have grown apart
You keep secrets from your partner
Your conversations often have a sarcastic tone
You hardly have passionate sex anymore
You do not feel the need to be with each other every day
You both argue over petty issues, but it escalates
You feel alone though your partner or spouse is in the house
Do you think or dream about having an extra-marital affair
If at least half of them sound true to you, then it is good to consider marriage counselling. The sooner you get help, the better you will feel.
Also, you need to have clarity on
How much do these problems affect you?
How heavy are these on your mental peace?
For how long are you facing these issues?
You may talk to your counsellor about all this. You can discuss what you felt initially, what you did, the reactions and repercussions, and your current state of mind.
What happens in a marriage counselling session?
If you are thinking of marriage counselling, it is common to have certain doubts. You might have questions like, "Do I have to tell everything all by myself?" or "Should we both go, or can I go alone?" You would also think about the privacy and secrecy of your information and how you will be perceived by the counsellor.
But hey, a relationship counsellor will initially give you all the assurance about privacy policies they abide by and the professional etiquette they follow. So, remember, the counsellor will never form an opinion about you with the information you share. A therapist or counsellor will always analyze the psychological, biological, social, or environmental causes of your current behaviours. They are empathetic and non-judgmental listeners. Hence, you may share all your concerns and be open about the kind of help you need from your counsellor.
What should I not expect from a counsellor or marital therapist?
Now, this is a question you should ask! Your marriage counsellor will not solve your marital problems. Wait, Confused? Let me explain something. A Marriage counsellor or marital therapist is not a person who can fix your problems. They can support, guide, and help you through the process. A marriage counsellor discusses with you, analyzes your thinking and communication patterns, and helps you identify and understand what is going wrong and how you can correct it. With this guidance, you will be able to know the root cause of the problem and can work on it effectively.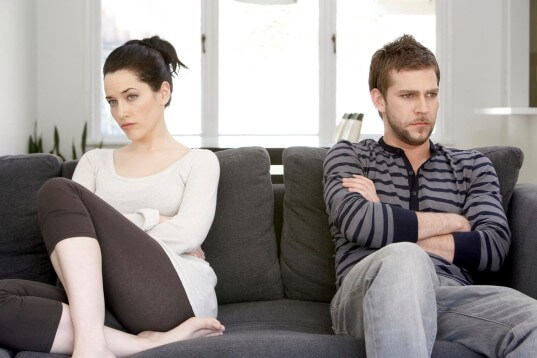 Does marital counselling or marriage counselling help us?
If you are looking at the term called marriage counselling, it means that you are thinking of a solution to one or some of your marital problems. There can be many kinds of issues between couples. But the main problem is that, without knowing the cause of the issue, we complicate it further by pulling the wrong levers. Suppose you can understand the triggers of conflicts. In that case, the reasons behind your spouse yelling or crying, and the factors that are making petty things as big mountains between you both, you can get a hold of the damage. You can make your marriage more meaningful.
Marriage counselling does exactly this! Marriage counselling can help you to empower with the knowledge that guides you towards making your marriage work.
Is it helpful to take pre-marital counselling?
Pre-marital counselling is very good if you are considering marrying someone. Whether it is a choice-marriage or arranged marriage, if you can have an idea of how the future will be with him or her, it will be very helpful. Pre-marriage counselling or Pre-marital counselling does the same. A relationship therapist analyzes both personalities and explains how compatible you both would be. Compatibility is essential for a couple to live in harmony and peace.
Is visiting a marital counsellor worth it?
When there are no arguments in daily conversations, when you know how to tackle the differences you both have, when you both share your thoughts, ideas, interests, and feelings without any sarcasm, and when you have no secrets to hide from each other, marital counselling is not necessary.
But suppose you are facing some issues in your marriage that are disturbing your daily life and mental peace. In that case, it is advisable to take the help of a marital counsellor. It really helps! But, visiting a marriage counsellor would be worthwhile when you can freely express your thoughts and issues. If you cannot open up about your issues and are unwilling to work on them, marriage counselling will be no use. A marital counsellor can only help you if you both are willing to work on improving your marriage. If you alone are interested, while your partner or spouse is not interested, the counsellor can help reduce the impact on you. But to make marital life better, both should cooperate.
But how can a stranger help us?
A marriage counsellor is a trained professional in identifying the couple's root causes like communication problems and compatibility issues. Being a third party, the marital counsellor seeks no sides. Unlike our friends or family, there won't be any biases; the counsellor would listen to both with an open mind and can understand where the issue lies. A marriage counsellor is an empathetic, non-judgmental, and friendly guide who can help you with scientifically proven techniques to improve your marital relationship.
What do I need to know about marriage counselling?
Taking a marriage counselling session is not difficult. It can be done with the click of a button. You can visit the office if you want to talk to a marital counsellor in person. But if there are travelling and time concerns, online help is also available. Online marriage counselling will be like having a normal video call with your friend. If you don't want to be visible, even calling on the phone can be good for seeking help from a counsellor.
Besides counselling, many articles on how to help yourself are on the internet. There are self-help books, articles, and videos where you can get as much knowledge as possible. But reading or listening will be one-sided, where you take in the information. Whereas, if you can talk with a person, you will get a listening ear. If that person is a professional expert, the benefits such as unbiased, unlabeled, and empathetic listening are possible. The support you get from a professional expert is always unparalleled.
What would be the cost of a marriage counselling session?
Undergoing marriage counselling is a process. Taking just one or two sessions would not be sufficient. On average, each session would last for an hour, at least. The cost of a marriage counselling session varies from place to place. In India, these costs vary according to the urban and rural living areas. The cost of a marriage counselling session can vary between Rs1000 to Rs3000 an hour, depending on whether it is an individual session, a couple of sessions, or a family session. In the USA, the counselling charges vary from $100 to $200 per hour. In other countries, it is more or less the same cost. Each counsellor changes the costs depending on their experience.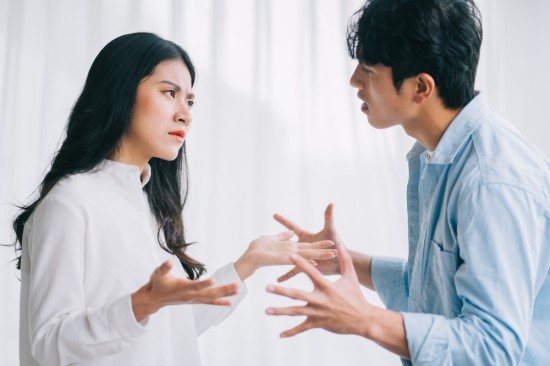 Will a marital counselling session work for me?
If you are skeptical if marriage counselling works for you, give it a try by taking a short session of half an hour and speaking to the counsellor. If you think it might work for you, you can try to have more sessions. It is good to read the profile of a counsellor before booking a session to ensure you are going for the right person.
If a person is willing to work on improving their marriage, marriage counselling works for sure. Even if you are considering separating or divorced, counselling will help deal with the painful process. Usually, for couples with children, divorce can be painful. Hence counselling helps them to get through.
Why will marital counselling not work?
A marriage counselling session will not work if you shut yourself up. It is tough to know what you are going through if you are not ready to open up about your thoughts and feelings. Your counsellor needs to know something about the issues that lead to the current conditions. In marriage counselling, the counsellor speaks to you individually and together. It takes some sessions. Your counsellor would assign a couple of tasks. You both should be willing to attend the sessions and do the work allotted. Progress towards your goals will be possible only if you are willing to work. If not, your marriage counselling sessions will be wasted.
A couple of issues, ego issues, or communication issues can come in between, and the assigned tasks might leave unfinished. In such cases, the other spouse would soon lose interest and leave it halfway. Marriage counselling will not work in such cases too.
What should you keep in mind during marital counselling?
You need not think of anything or keep anything in mind. Just have an open mind and communicate with your marital counsellor. Every person is different in their personality from the other. Everyone has their way of coping with situations. Often misunderstandings arise when the personalities of each other are not properly understood. Hence, it helps if you both can open up with your counsellor without inhibitions. Opening up refers to problems and desires and unpleasant topics such as deeper feelings, sensitive issues, and sexualities.
How to make marriage counselling work?
Most people have issues in their marriages. Some of them solve on their own, while some take the help of friends and family. But in some cases, nothing works. Marriage counselling can be a solution for such couples. Whether you want to work on the conflicting issues that are troubling your marriage or ending your relationship, discussing with your counsellor gives you a clear idea.
Formulate goals
The couples can work together on their issues with the help of a therapist and can formulate appropriate therapy goals. Formulating a therapy goal can help you focus towards a shorter target, which makes your journey seem small. It helps you to keep focused and work effectively. Goals will determine your journey with which you can design your life as you want. Formulated goals can also be changed as you get more clarity on your relationship and how you want it to be.
How are the conflicts resolved in marital counselling sessions?
When there are issues between you two, no clear communication happens. Such deadlocks can be cleared when one end of the problem is addressed, followed by another. In other words, one of the partner's life stories is analyzed to understand the reasons for their behaviour and ways of communication. Later the other partner's life can also be analyzed. This way, the marital counsellor gives you a clear understanding of how and why the conflicts arise.
When the reason is understood, it sounds so stupid to fight. To be more precise, the intensity of the conflict reduces. You will eventually understand the layers of stubbornness that did not let you see through. If a couple tries to give their best in working on the relationship, they can solve any problem with time.
A marriage counsellor acts as an intermediary between the couple to understand the issues and guide them through resolving them. During the marriage counselling session, a counsellor talks to both or only one of the partners alternately. The couples' counsellor is often a psychologist or social worker who questions the issues of your relationship and draws some conclusions on which you need to work. Understanding your communication patterns, he tries to loosen your rigid ways of thinking and suggests alterations to promote better communication. The counsellor helps the couple to train themselves out of the problems. The marital counsellor guides the couples, so they do not talk past each other.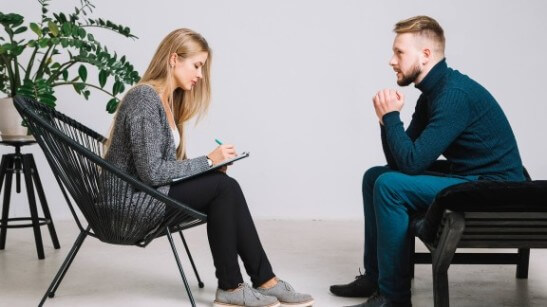 Is marriage counselling similar to any therapy?
Marriage counselling, though, is mainly about discussing the issues and working on the solutions. It includes therapeutic behaviour techniques. The counsellor can include these while addressing the clients' behaviours and working on them. Such techniques help the client improve their thinking and behaviours.
Simply put, the ultimate goal of marriage counselling is to prevent separation. But if it is inevitable, even separation can be suggested in some cases. However, it depends on the client's decision. The therapist frames no goals or solutions. No marriage counsellor gives solutions to the problems because the person in the relationship needs to make the ultimate decision.
What are the major issues that cause conflicts between couples?
Regarding marriage counselling, we need to know the major issues that cause conflicts between couples. According to the renowned couples' therapist John Gottman, four major issues cloud the communication between partners. He named them the "Four horsemen of the apocalypse" as they could lead to a separation or divorce.
Four horsemen of the apocalypse
The Four Horsemen of apocalypse that John Gottman has proposed are
Criticism
Defensiveness
Disrespect and contempt
Stonewalling
Criticism refers to the criticizing words of a partner towards the other. For example, when there is a problem, you might identify the problem being the person. But, it can be helpful only if you can see the person differently from the problem. Secondly, defensiveness refers to the habit of defending themselves in every situation. It could be in two forms, like righteous indignation or playing a victim; either is disastrous. Thirdly, disrespect and contempt indicate the kind of responses we deliver, either verbally or non-verbally. Such expressions eventually hurt the other. And lastly, stonewalling refers to either having no response or giving an irrelevant response to the partner. These are the ways of miscommunication leading to issues between couples.
What do Experts say?
Relationship experts say that couples must enhance their love-expressing capabilities and show them through actions and words. Relationships need daily maintenance. Asking open-ended questions during conversations and listening to your partner with genuine interest are important. Expressing fondness and admiration for your loved ones keeps the relationship stronger.
Do you think you need marital counselling? If you are struggling to make your relationship work but cannot figure out how we are here to help you. Wellness hub has a group of relationship and marriage counsellors who are empathetic, patient, non-judgmental, and multi-lingual. You can book an online or a face-to-face session at an affordable price today.