The most important questions you should ask them before marriage
Most couples get excited at the talk of marriage and dream about their lovely future. "Will you marry me?" is the one question that completely brings a paradigm shift in a man's or woman's life. As exciting as the marriage event is, the roles of a wife and husband after marriage are so confused! You would not know how it will be and how it should be after marriage. Slowly, you would start wondering why you did not discuss all these important things before marriage and come to an agreement on certain terms. It might some ridiculous to some people when we think about rules in love. Still, certain rules must be made when a relationship has to be maintained. Only then the love between the couples would sustain. Let us go through the most important questions you should ask them before marriage. It is important so as not to regret it later.
Most important questions you should ask
Why is it important to ask certain questions and discuss them before marriage? The answer to this is to lead a peaceful and harmonious married life. So, you would doubt now that there would be no peace in the marriage if there were no questions asked before such commitments. Or you might ask, "So, if I ask these questions, won't I get any problems later?" Unfortunately, there is no such promise. Some compatibility issues will occur when two people from different backgrounds start a life together. But the way you deal with those issues makes all the difference. Asking certain questions would give you a way to understand how they perceive a certain issue from their perspective and how it can be dealt with.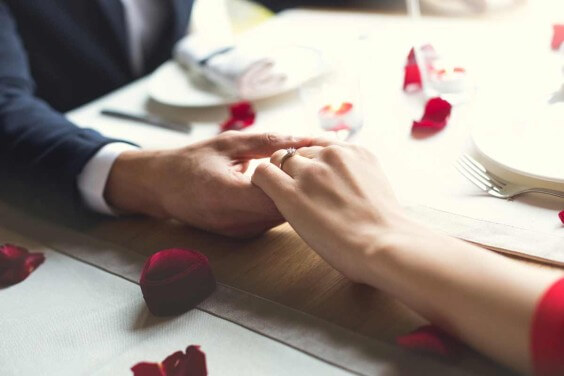 How does your family behave when they fight?
This question is essential to understand their pattern of dealing with conflicts. A person's family environment has a strong influence on him or her. He or she mostly adapts the same behaviours in dealing with issues. For example, some people throw things, some remain silent, some shout louder, and some silently do something that annoys the trouble creator. Everyone has their way. If you can understand how your partner's family deals with a problem, you will have an idea of what you will face in future when there an issue occurs. Accordingly, you may plan your activities so as not to complicate them further.
How familiar are you with daily chores, and how do you help in the kitchen?
Female partners mostly put this question to know if their male partner will help them with household chores in the future. It is a good idea to talk about the duties, roles, and responsibilities before starting to stay together. Many men are learning to cook and do household chores, whereas they are previously treated as a lady's job.
Will our experiences with our Exes help us?
It is always an avoidable topic when it comes to our past experiences. On the one hand, we are curious about our partner's past. On the other hand, we are worried about any kind of insecurities that might arise. However, an uncomfortable air surrounds us when we speak about our Exes. It depends on an individual's opinion to discuss or avoid past romantic experiences. Anyways, it always helps us to have an open mind that our partner has a life ahead of us.
Are we going to have children, and if so, how many?
It is a healthy option to discuss the topic of children too. Suppose you are going to be parents at all or not. If yes, how many children are you going to have? It is important because nobody in this generation is ready for some big surprises they must bear for their entire lives. Some couples plan to be parents only after achieving a suitable financial status. Some prepare themselves to be ready as and when nature supports them.
Another important topic is the roles and responsibilities after becoming parents. Later on, changing a diaper should not be a problem for one of you. If both of you are willing to share the responsibilities, it lays a strong foundation for a meaningful marriage.
How do we manage our finances?
It is a highly prominent question that couples have in mind but is hesitant to ask one another. You often have questions like, "Are my debts yours too?" "Can I spend my earnings per my wish?" "How much of my money should I contribute to the family?" "How much can I spend per my interests (on shoes, watches, dresses, handbags, or cars)?" "Are we going to pay together to fill the loan amount for our new house?" Such questions commonly arise. It is essential to discuss such financial issues with your partner before getting engaged.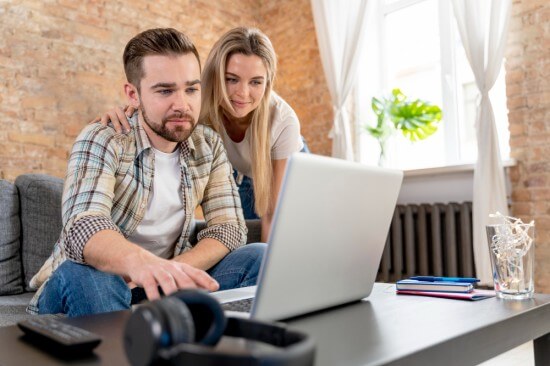 How do you like my parents?
In a long-term commitment like marriage, having a good relationship with your partner's parents is also important. Having a question like this reminds us of each other's responsibilities towards each other's parents. You need to discuss if your parents will stay with you. Suppose any extended family members like unmarried sisters or brothers would stay in a joint family. In that case, they are also to be discussed. You should also express your responsibilities towards your parents and your expectations from your partner towards your parents. This helps in having a good family relationship in future.
How important is sex to us?
Couples are discussing the topic of sex and how often they need it too. It has become a topic of concern because many couples are getting divorced because of this topic. Especially if the person is not a straight one or maybe a wild or experimental type, and if you are the opposite, there could be mini-wars daily. Sexual compatibility is highly required for a peaceful marital life.
How far is flirting allowed, and can I watch porn?
These questions arise because, for some, flirting a little in the pub is allowed. While for some, experimenting with exchanging partners is fun. You never know what is on their mind until they say it frankly. People have different ideas about sex and pornography. Some would love to watch porn with their wife or girlfriend. At the same time, some may not like the stuff at all. Some couples would try and experiment with different ways of enjoyment. If your partner is not interested in any of these and you are a crazed fan of porn, you will end up masturbating every second day!
What do you like about me, and what keeps us together?
This question is self-explanatory on why you need to ask this. It is good to know what is driving them towards you. Having a common interest and harvesting always helps. Whether it is enjoying sex, watching a movie together, or maybe discussing gossip, knowing what keeps you together helps in having a comfortable life. Planning together to have a life apart from daily professional hassles is essential in today's life.  
Where do you see us in the next ten years?
Do you mean relationship goals? Yes, of course! One should have goals in life. And relationship goals are nothing less. Having a dream of seeing us both at a beach resort, watching our two kids playing in the kid's arena, can be a great idea too!
Are you still having doubts if you both would be a perfect match? Do you think you need to know more about your future together? We suggest a premarital counselling session for you. Book an appointment with one of our relationship experts for premarital counselling as soon as possible.