How can you make your family Optimistic during Lockdown?
This is the time we were never ready and we never experienced. Having a health issue and staying home is something okay with us but not knowing who is already affected and the thought that we might get affected with this deadly virus is enough to make you sick to the stomach. Staying at home as a compulsory duty and watching those figures escalating in the news is obvious to create a strange increase of anxiety in us.
During this pandemic outbreak, it is a major concern that we should look after both ourselves and our family members. Mental health experts are advising people out there to seek online counseling by staying at home to cope with your emotional issues. Online counseling through video call or a simple phone call would do the needful.
How is your Family doing?
It is of high concern when we worry about the care that a family needs at such tough times. When dealing with elder people of the house or with children, one has to be really careful. Discussing the corona positive cases nearby your area or expressing astonishment on how dangerous it is or how dreadful this virus is turning, could show an ill-effect on the mental health of your child. The elderly people might also get extremely worried when the deaths of high-risk age group are discussed. All such talks are sure to create a tension in the air. Being at home, your responsibility of taking care of all the family members gets increased.
What has to be done?
Let's now discuss what all you can do to fill the hearts of your family members with positivity. Be with them and observe their mental health. Maintain cordial relationships between all the members of the family.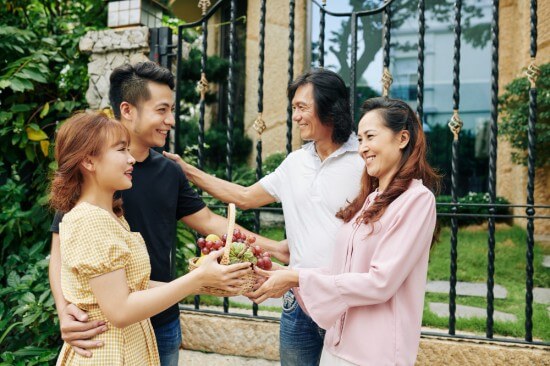 Increase confidence and self-esteem
Do such positive talks that the confidence of your family members increase. Discuss and narrate the incidents where you all had planned and faced challenging tasks with unity. You may also ask the elder members of your family to tell you all, if they had faced any such challenging tasks previously and how they dealt with them. Ask them to narrate such issues.
Challenges faced at any age and any circumstances can be inspiring. Narrating them can make the speaker say how hard it is to stand for what you really want and the will power they have to win it. Such stories can be discussed by all and they can inspire us to do something. This inspiration can be directed to make it clear that they are actually doing a heroic act by staying at home and by not getting affected and carrying that deadly corona virus. This reduces any kind of negativity that has been built up staying home all the while.
Biographies are Best
Parents and grandparents can narrate the stories or make the children read the biographies of great men and scholars who stand as examples of timely wisdom. The importance of bearing patience and working towards a certain goal has to be taught. Inspiring quotes and narrations makes children think of their future targets and create a dream personality as their role model. Helping them solve puzzles and take new hobbies like painting, drawing etc. can also refresh them.
Hormones help us stay better
Any person who is happy, loving and having a satisfactory life, have some essential brain chemicals such as Serotonin, Endorphins, Oxytocin and Dopamine released in his brain. Also, release of these chemicals can make some live with less anxiety and high positivity.
Serotonin gets released when the person is happy
Endorphins gets released when a sense of Euphoria is felt
Oxytocin is the love hormone released when some close bonding happens
Dopamine is the rewarding hormone that can get released when you help people.
Helping the family members work on these things can make them happy and satisfied, releasing these chemicals during this lockdown period enabling them to have a sound mental health. All this makes them feel so glad for being at home.
Help is Available
Pandemics are not simple to deal with and it's not easy to get along too. No matter how much you calm yourself down, those emotional imbalances keep occurring and those anxiety-provoking triggers cannot be curbed until the pandemic ends completely. Some people might feel the difference in their mental health or observe the closed ones suffer after the pandemic ends. In order to cope with your mental health issues, it is always recommended to approach a psychologist who can guide you better.
Wellness Hub has such a team of experienced professionals who are empathetic, non-judgmental an supportive all through your journey of getting well. Online counseling helps you to approach your choice of counselor at your choice of time from your place at a convenient hour. Online counseling is the modern day medicine of many mental health problems. Log on to Wellness Hub and book an appointment, today.