Writing to women: The best tips to make online dating spark
Are you among the men who send numerous messages on dating apps like Tinder, Finya, Friendscout, and Lovoo and still await a suitable reply? Many men try to get the attention of attractive women on online dating apps but seldom get answers. Even when they try to continue the conversation, the answers they get are mostly single word ended where they can't get anywhere. Getting stuck in the puzzle of not knowing how to get good replies and get the conversation going with an attractive lady, most men lose their confidence and get frustrated. It is a skill to write to a woman attractively. Simple or stupid sayings won't fetch you anything! Writing to women on dating apps needs a few techniques to be practised to come out of the boring nutshell pattern. Here we discuss some important points to remember while texting your dream woman.
They are already flooded!
Unfortunately, there are hundreds of men hitting on a bunch of women on dating apps or sites. They are already flooded with numerous messages starting from a few minutes of registration. All the "Hi..", "Hey, beautiful", "Hello", "Hi, How are you doing", "How's your day" and all those seeking an introduction. The women out there got their inboxes filled with similar boring introductory messages. Now, should they replay the same message to all? Do you think they still need to give everyone the same replies over and over again? Initially, when they create their profile, they must have already given basic introductory details. So, it is good to go through it before sending your interest. Also, you need to have a good idea of why you are approaching her.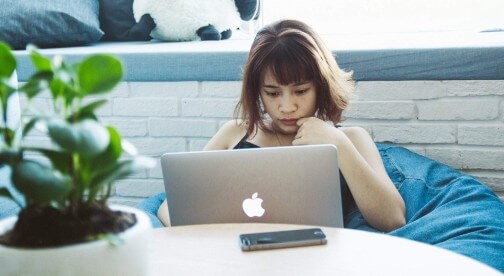 Stand out of the Crowd: Win the hearts!
When a woman finds it appealing, it is obvious that you try to send her an introductory message. Sending a Hi or hello might not harm you, but what you say next matters. The pickup lines of your cover letter are the most important. Women expect men to take the first steps towards them. Hence show yourself with ease in approach through these tips below.
Make your intro intriguing:
Make your introduction more interesting. No, we don't mean that you should pass flattering compliments, such as "You have a beautiful smile", "You look stunning", "Your eyes are the most beautiful I have ever seen", or maybe like, "Your just smile like an angel". Beautiful girls get very used to such compliments in their daily life. You should make it appealing by showing interest in her profile rather than her physical appearance.
The girl of your liking must have uploaded two or three pictures in her profile. You can notice something in the background and strike up a conversation starting with it. Take the lead of something from her picture, such as, "Hey, your Labrador is too cool. We have a Shepherd boy at home", "Wow, What a collection of books you have. Are you a book lover too?", or "Hi, Looks like you were there at Berlin. Have you visited the museum?" Such remarks will make her feel that you are more interested in knowing her. These will initiate a good conversation that can give a way to get closer.
Don't look so desperate:
Though it is a sad truth that girls are less on online dating sites rather than boys, being available online all the time doesn't give a good impression. Once the conversations get going, try to reply within an hour. But giving immediate replies by jumping on every app notification would make you sound desperate.
Also, let the questions you ask during a conversation be open-ended, like W-questions. If the question is so straight that a simple yes or no will be the answer, then there will not be any further continuation of the topic. Simple questions like "Cricket or football", "Cooking or reading", or "Bollywood or Hollywood" would leave only four options to answer, both or neither, being one of them. And, once the conversations become frequent, ask her for the number and contact them on WhatsApp or messenger or some other app. If you want her to feel that you are considering her your potential partner, hint to her that you don't want to be on dating apps unnecessarily. This way, you would give her the idea that you are not simultaneously dating or considering other women along with her.
Mind your Purpose:
Always keep the purpose of using your online dating app in mind. Some people use this to escape the fear of meeting real women in life and initiating a striking conversation. Using online dating apps or sites, they come out of the fear of conversing with other women they never met. Some people have a target of meeting them in real and dating them. They try to find and get introduced online to meet them in person and start to date directly. If you intend to date her and continue to chat for many days rather than asking to meet directly, she will friend-zone you soon as a "chat-friend".
Use the Right Words:
In the craze of flaunting your language skills, never use great jargon or twisted lines like children's tongue twisters that scare her. Whenever some men start an online conversation, they get into "online mode" and use formal statements. But women always prefer to have a chat like how you usually talk. Your chat should sound so normal like you are conversing with a friend.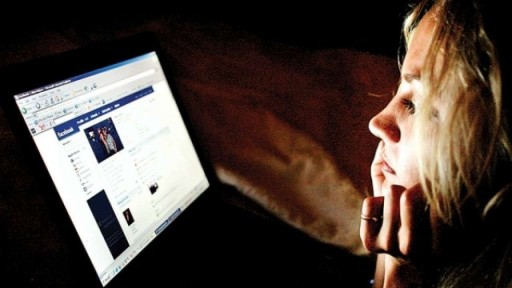 Another important thing during a chat is making grammatical errors or spelling mistakes. Having too many errors or using one word instead of another would end your text as a comedy piece. Also, lengthy paragraphs and heavy texts never impress a woman during initial conversations. Using three or six sentences is an ideal length for initial messages.
Presenting Yourself:
If you are interested in a girl, then the messages you send her to say a lot. If you are sending typical message templates from the internet, it is sure that the girl notices. You need to get up-to-date with the latest trend in messages and funny replies that interests her.
If you are interested in her, she will also feel intrigued and look at your profile. If your profile is found so lousy and uninteresting, it is sure that she immediately ignores you. Make sure your profile looks decent and promising enough. Never exaggerate yourself on your profile. Try to be genuine enough and present better for a decent impression.
Are you still confused about what to do next and how to approach a girl dating online? Do you have thoughts about getting out of your past experiences and starting a new life? Consult a relationship expert and get the right support for all your relationship needs. Book an appointment today.