How to Stay Calm during a Pandemic Outbreak?
During the times of Pandemics such as Corona Virus outbreak, people are more likely to undergo a lot of emotional issues. It is such a brutal test for our mental strengths. These conditions take a toll on our mental health especially for the people suffering with anxiety, depression and other mental health conditions. Having a talk with professional mental health experts through online counselling can help you overcome the emotional issues you could be facing at such tough times. Psychological Counselling, through online video call or a phone call, for a sound emotional health is the right thing to do while staying at your place.
The fear of impending doom, not only over a family, or over a city, but over the whole world, leave us overwhelmed with tension as the nations around the world are all looking for that hope!! Somewhere somehow we expect that miracle to happen while the increasing number of deaths being read in the news leaves us numb inside.
Learn to Stay Calm
Though it's easier said than done, staying calm is our immediate thing to do if not to fall prey for any mental health issues during this tough period. People during these times, have a sense of fear because of experiencing certain thoughts and situations. The problems such as loss of routine, uncertainty of having a safe life, loss of a sense of protection and healthy existence makes them anxious. Along with them, the problems such as threat of free movement in the society, other citizens having discussions on the same issue, that kind of tension in the air, the unavailability of medicine etc., can also make people feel stressed about the spread of the disease.
Though we cannot do anything about it, we may stop being the carriers of the epidemic and stay indoors. It is of course stressful to accept that free movement in the society is not allowed for an unknown period of time. But, what does being stressed and anxious bring to us? Being anxious not only make you, but also those around you anxious. Stay indoors, stay together, and spend time with each other and spread positivity but not the disease. That sense of security and easing the anxiety is necessary in this chaotic situation.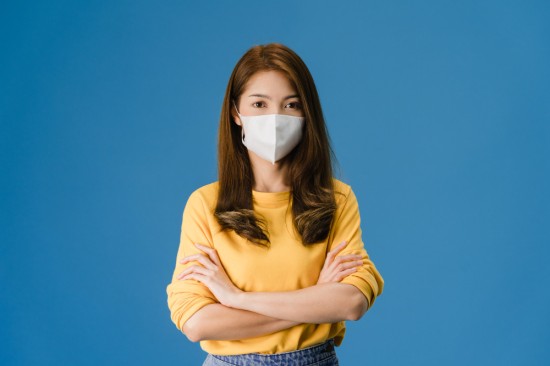 Make Your Time Count
In order to optimize our ability to think sound, all we need is a good exercise at the start of the day, staying hydrated, having fresh air, nutritious food, and a good night's sleep. Having conversations with the family, discussing what they can do to protect themselves, having day-to-day strategy on the things to do as a team work, and staying active and healthy, both socially and physically is important during such times of epidemic outbreak.
During these times, to reduce stress and tension, first of all, keep yourself away from that news on TV and reading the notifications on the mobile. Don't jump on every headline and don't follow those minute-to-minute updates that are inundating. Whatever you watch, is likely to make you think about it without your control. If you continuously think about it imagining what worse could happen you will simply end up being anxious all the while.
Having said this, it should be remembered that if anxiety provoking incidents are remembered or thought about, the existing anxiety increases further and the thought that you are being anxious, simply adds to it. To make it further worse, this could become a vicious circle, leading to anxiety attacks.
What to do?
Accept that you cannot simply shout at that pandemic and stop it from spreading. Understand that there are some things you cannot control but can keep yourself clean and clean the things you use. Stay away from that and do what you can do. Take a hot shower, listen to the music, sip a cup of coffee or do whatever feels relaxing and refreshing for you. If you're a parent, allot this time to all your favorite things like having a fun family time.
As you cannot go out, try playing some indoor games with your children, try cooking some new recipes with your family, dance with them, and enjoy. Be with your kids, tell them some inspiring stories, ask what they understood, interact with them, and know their interests seeing them practice to encourage them further. Plan your day with the things that you have always want to do when you have time. Practice those hobbies of your school days like playing guitar, reading a book, or painting your imagination.
Help is Available
Pandemics are not simple to deal with and it's not easy to get along too. No matter how much you calm yourself down, those emotional imbalances keep occurring and those anxiety-provoking triggers cannot be curbed until the pandemic ends completely. Some people might feel the difference in their mental health or observe the closed ones suffer after the pandemic ends. In order to cope with your mental health issues, it is always recommended to approach a psychologist who can guide you better.
Wellness Hub has such a team of experienced professionals who are empathetic, non-judgmental, and supportive all through your journey of getting well. Online counseling helps you to approach your choice of counselor at your choice of time from your place at a convenient hour. Online counseling is the modern day medicine of many mental health problems. Log on to Wellness Hub and book an appointment, today.