Why is Premarital Counselling Needed? | Significance and Uses of Premarital Counselling
With the upsurge of divorce cases in recent years, today's youth is actually getting perplexed if they should really get married. The flippancy prevailing in sustaining relationships is throwing our future generations into stake, while taking a toll on their emotional health too. It is always beneficial to have that significant someone in your life that you can completely trust. But to adhere to the marital vows, you should be ready to take that bold step.
Know yourself if you are ready to share your life with someone wholeheartedly. If you are ready for that next level of sharing life together, come and have a premarital counseling in order to share a meaningful relationship throughout your life. Premarital counseling is the need of the hour for today's generation who has marriage on their minds.
What is Premarital counseling?
There could be many opinions on what a premarital counseling is like, why it is needed and who should opt for it. To be frank, everyone who wants to have a peaceful marital life can come for a premarital counseling. It helps a couple to know the reality of marital life other than what they might be having in mind with the present social conditions and media filling their heads with. Premarital counseling lets them understand how their world is going to change and how does adjustment plays its role in sustaining the relationships.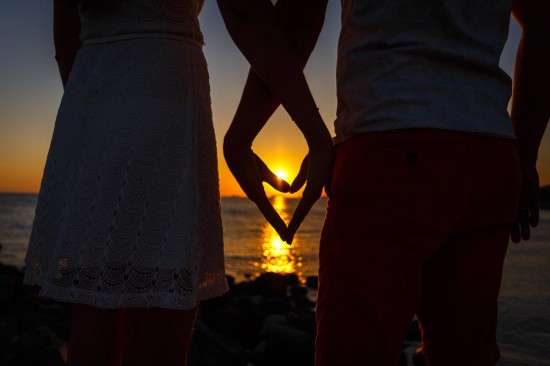 Two persons from two different worlds, entering into a bond making vows of being together what come may, should actually understand what they might come across and how they should keep up their marital vows. To be more precise and to have a clear stand on the demarcation of their roles and responsibilities, it would be beneficial if the couple gets an idea on the emotional compatibility they can have. Our scientific assessments, lets you have an idea on the emotional you, so that you can understand how well you both can make your marital life so meaningful.
Let's Work on Them
Marriages are made in heaven. Maybe, but you need to work to make your marriage stable, satisfying and meaningful. But how far do you think those heavenly wishes can make you understand each other and hold your relationship together? They say that "A perfect marriage is that in which two imperfect people refuse to give up on each other".
Well, in that case, why there aren't these perfect marriages everywhere? Are we failing to hold on to each other or are we failing to understand each other or maybe the situations are getting stronger than our will to stand with each other? How can we know if what goes wrong normally in a marriage and how to support each other against all odds? Well, you now have an answer. Premarital counseling helps you to get prepared for all those ups and downs in your marriage.
Along with the varying tastes, preferences, ideologies and emotional discrepancies two persons who are about to get bonded in a relationship will have numerous issues. Find a right counselor who can guide you thoroughly and could resonate with your thoughts and advice you better. You might have chosen your spouse from a relationship you already have, or from your love bond or maybe the one chosen by your family for you. Whatever the path to marriage is, the journey is important.
Which Kind is Yours?
While you spend time on making all the arrangements for your marriage, like from booking a venue, ordering the delicacies, photography, priest, invitation cards etc., are you aware of the fact if you have build a secure foundation on which your marital life is going to be flourished? Have you given a thought on how strong are those pillars of trust, friendship, sharing and caring are to be made for that castle of beautiful life? All those captivating pictures on social media stupefying you could have raised a mountain of hopes on your marital life till now, which could be actually far from reality.
Pre-marital counseling therapy helps you find yourself out of those glittery shines and makes you to accept the hard yet beautiful realities of life and marriage. Premarital counseling is beneficial though you are opting your spouse from the choice of your parents, or if you are dreaming your lover to be your partner or that significant someone with whom you are already living. Go ahead to have an idea how and why having a premarital counseling is good for you.
Arranged Marriage
If yours is going to be an arranged marriage by your family, you could be having numerous doubts on the step that you should really take. Every person has different ideologies, way of thinking and living depending upon their born and brought up. While marriage is a platform that makes two persons from two different worlds to live together, it is really necessary to make that marriage meaningful and peaceful to live. Premarital counseling helps you to identify the emotional compatibility between those two people and paves the way for a fruitful union.
Though it doesn't provide you a 100% confirmation that you can never divorce your spouse, it provides you an idea on how the person is like and how peacefully you two can live together in this path of marriage while facing the odds.
Love marriages
The ups and downs of your love life might have already made you aware how many kinds of emotional disturbances you could have with a person from a different brought up other than you. It is of course common that we have differences with our own family many a times. Hence, it is obvious to expect some from the relationship with that significant one.
Love marriages though provide you some idea on how the life would be with him/her, undergoing a premarital session lets you have a good understanding on how you can respond to those expected problems and unexpected jerks you would be facing after your wedding.
Living together
The concept of "living together" is highly prevailing these days, and this kind of living has its advantages and disadvantages too. If you are planning to marry the person whom you are already dating or living together, premarital counseling guides you to have improved communication skills and conflict management skills. It helps you to have better understand towards the core values and differences you both have. It lets you have a deeper sense of sharing with each other.
Just considering
If you are considering him/her to be your future spouse, knowing the likes and dislikes by simply interviewing and planning your wedding, won't make it all. It is necessary to know their inner personality too. Grooming yourself to be presented in a better way is not sufficient to make a decision that you can live with, in your day-to-day life. You carry your own values, opinions, way of expressions and approach into a relationship, which might not always match up with your partner preferences. Premarital counseling helps couple improve their relationship before marriage. The counselor helps the couple to interact in a positive light.
How is Premarital Counseling Helpful?
Premarital counseling helps improve communication between them, to discover new things about each other and know their inner self, and to set realistic expectations about being in marriage. Through premarital counseling, couples are advised to discuss numerous issues like expectations, beliefs, values, traditions, communication, finances and money management, relations, friends, intimacy, affection, sex, children and parenting, decision making and conflict resolution, roles and responsibilities in marriage, dealing with parents, in-laws, relatives, anger and emotions, etc., to name a few.
What can you Expect from a Premarital Counsellor?
Each of you will be given a separate questionnaire to answer on how you feel about the relationship taking forward and how you feel about each other. Filling these forms, the areas of your strengths, weaknesses, and potential problem areas will be known. Common areas of unhappiness and
disagreement are also discussed.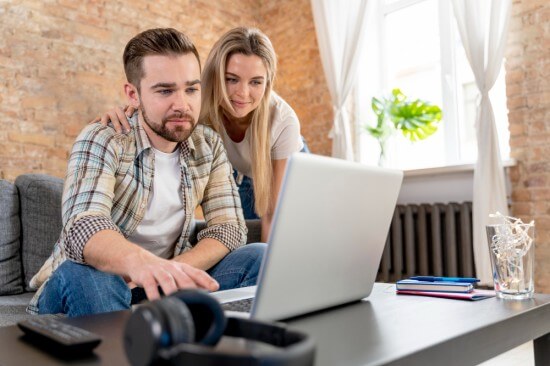 Online Premarital Counseling
Online counseling services are helpful when you and your potential someone are struggling to decide on your marriage, or when circumstances don't allow you to come out for a premarital counseling. It is also beneficial if you alone are willing to take a premarital counseling session and decide if you have to join the other later. Being at a far off place, sitting at your convenient corner and taking time to have a heartfelt talk to an expert, through a premarital counseling helps you to get ready for the bigger step in your life.
Wellness hub offers you a team of professional counselors who can guide you through all your doubts and insecurities you are withholding in your mind regarding your marriage. Book an appointment or have an instant talk with our experts to step into a meaningful relationship in your life.