The Pre-Marital Questions You Should Ask | How Can I Choose my life Partner?
While some people court their boyfriend or girlfriend to marry, some go for arranged marriages. Whatever might be the reason like, parental pressure or didn't find their true love or like not having a good opinion on love marriages, it is just as normal to look for arranged marriages as it is to marry someone they love. But for such an arranged marriage, after the formal marital meet, people consider getting to know each other well. Decades ago, the arranged marriages were far different from what they are today. Thank god times have changed and you are now allowed to go on dates and dinner and to get to know each other.
Marriages are made in heaven, but it takes a lot to make them happen. Knowing each other well before marriage is highly important. In case, you are having a family which is against to spend more time with a person before you can decide if you can marry him, have a personal talk with your family members and try to convince them why this is important to you. Remember, you can never have this chance once you are married. And, rather than going for a divorce after having married, it's much better to get to know each other well before marriage.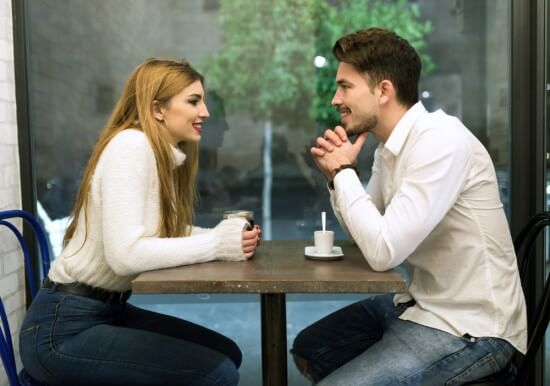 What, How and Where?
Well, you must be having a number of questions in your head on what should you know, how to ask all your questions, Is it good to ask all at once or can you meet again if you miss something now, how should you approach and where should you meet, etc., etc. Huh… too many things, right? Just remember that this is a phase that everyone has to come across. This is really precious time when you are deciding on your future. If you don't like your job, you can search for some other. But, if you marry someone who's not of your type and on whom you're unable to decide if you can take a step forward, your life will be in trouble.
Once you feel committed, you will eventually invest your emotions too, which could make you deeply hurt if things go wrong later. Hence, take time to observe and analyze at every step. Especially, be positive in your approach. Please conclude on all the habits and the things which don't like to be present in your spouse. For example: Be strict in turning down an alliance when you don't really like him/her smoking, drinking or having certain dietary habits or any other habit that you don't like.
Select a Couple-friendly Place
Don't try to shower multiple questions at her place or the place where you first met or had your parents meet you both. Ask her for some comfortable time and select a nice place. A corner table at a couple-friendly restaurant or a coffee-shop could be a better choice. See that nobody disturbs you to divert your attention and check that you are neither too privately sitting nor too publicly. If necessary, ask the waiter to serve something you both wish to have and please insist that he makes sure that you both are not disturbed.
Seat opposite to each other and make sure the place and your breath also smells nice. Look into the eyes while talking and let the sincerity be known. Never let any kind of sarcasm or unnecessary controversies arise in your topics. Don't insist too much on making sure your opinions are correct. In case you feel offended by any talks, just inform it and leave. Make sure you are audible; don't let him/her feel that they must be deaf.
Don't hesitate to offer help if the other person is too shy to speak up. Try to think rationally on every topic and be open to any negative remarks. Dress appealing and decent, but not too gaudy or too dim. Sit comfortably and treat everyone with a smile. Be patient and take a deep breath before you start off. All the best!!
Ask Frankly, but not Rudely
Be frank in your questions but never forget to use the three magical words; thanks, sorry and please. Try to put your questions like, "May I know how much you like your job?" "I wonder what you would be looking in your spouse" or "Can you please let me know your opinion on my parents?" etc.
Ask about his/her job
Try to know the details if he/she likes the job they do, or looking for better choices. If so, why? Know about the work culture, timings and the nature of the job. With these details, you could get to know if that person does what he/she likes or prefers to look forward to a better future or if he/she is the one that seeks happiness in what is there in hand. If they are seeking opportunities, know if they are after mere money, or career or a better work environment. This lets you know what the person prioritizes.
Ask where they would like to live
Just ask a random question like where he/she would love to live if they get a chance. If the answer involves some distant island or pleasure-filled or fantasy-like place, you can have an idea of how unrealistic and how delusional they are!! Probably, not so matured enough to see the real world and the way how it goes like. Such people might also have an inclination towards spending money for fun rather than for something important.
Longest Relationship
Ask a question like, "Well, How long was your recent relationship/ friendship?" This lets you know how well he/she can maintain a relationship and how strong it could be. If it was a breakup, try to find out
the reason so that you would know what makes him/ her go upset in relationships and how he/ she reacts while being in a relationship. Analyze all these while letting him/her describe it. Look straight in the eyes to know if it's a cooked up story. Don't be rude but sympathize with the story yet try not to reveal your thoughts through your expressions.
Talk About Finances
Ask casually about the financial plans he/she is having and check if they match your wavelength. In case, you both don't seem to resonate in monetary terms, like if he/she seems to be highly calculative, ask them to elaborate on that to have an idea of how good they can handle the finances.
Also, observe how many times the terms, "my or mine" is being used rather than "we or us" while being in monetary conversations. Look into the eyes to know if they are highly interested in money or hiding the interest or if genuinely not too-much money minded. Please differentiate the mindset of being financially well-planned to being completely money-minded.
Know About their Health
Know about the details of their health and explain about your health conditions. Knowing about each other's health conditions and their family's hereditary health problems is a must these days. For example, diabetes and hypertension are common problems that come as heredity.
Opinion on Friends and Family
Ask how much time he/she can allot for his friends and family, how well could he/she take care of your family and if they are fine if you want a day-out with your friends, after marriage whenever you want. This will let you know their concern about your personal space too. Know if they ever involved in fights and what's their take on that. You will now know if he/she is a fire-brand or a play-it-cool kind.
Strengths and Limitations
Know about their strengths and their limitations in different aspects so as to understand if they fit in your life. Once you get married, your partner completes you and vice versa. Hence knowing where they find peace, joy, and thrill and in doing what or what he/she likes to do the most and spend their free time could also let you know them better.
Voice of Equality
Know their opinion on a wife's duty or a husband's duty. Understand if there is gender discrimination in the house and who takes the in-charge of what in their house. This lets you know if you can be happy after the marriage in such an environment or not.
About Sex and Kids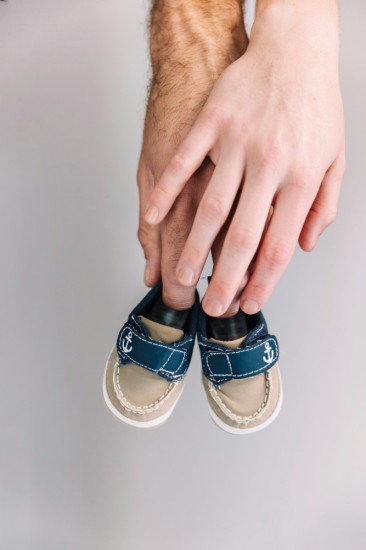 Once you are comfortable enough to think of having him/her as your life partner, try to find out what turns him/her like what their interests of romance would be and how many kids are they planning, etc. etc. Though such questions seem to be normal for some, some might feel offended or could judge you.
Play at your own risk
By now, you must be having an idea on the whole. Some people could be introverts or may not be convenient in discussing many things with others. So, never insist too much but just know how far he/she is being social. You should come to a conclusion on whether you can handle yourself if the person being very socially active than you or being too shy to be social. Get to a rough estimate on how true he/she is being and how far you feel him/her trustworthy. Finally, you can take the help of your closest friend to assess his/her qualities or write on a book about the qualities you found.
Distinguish
between the likes and dislikes, between the positives and negatives and come to a conclusion. Once you feel that he/she is the one, don't hesitate to take an expert opinion. Go ahead for a pre-marital assessment in order to assess the compatibility between you both. In case, you both feel the bond of getting married, your pre-marital counseling session could definitely help you to make your bond stronger and your marriage successful. Book an appointment to have a better and happier life. Be sure about a greater step in your future life.