What is Professionalism and Campus Behavior? How is it inculcated?
The uncertainty about being aware of the professionalism and adopting a professional behavior exists in students who would be leaving their campus in a few years and would embrace the real professional environment soon. Along with the students, the amateur employees who are into the work environment recently should also read to know the below points to understand what helps them to be an impeccable employee at work. Let us throw some light on unspoken etiquettes that a professional really needs to know.
Can Professionalism be developed?
Professionalism can be developed from an early stage. Institutes and schools try to inculcate it from the beginning. Professionalism should be developed even before venturing into work life. Best place to develop is the classroom. Practicum helps students to practice whatever they have learnt in theory. Management institutes are ideal for developing a professional approach. Management institutes expect seriousness from all students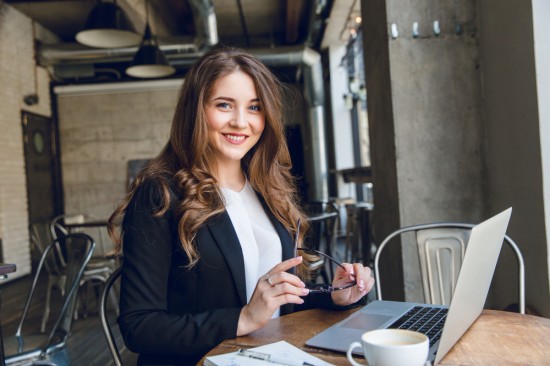 Professional Behavior
Professional behavior is a form of etiquette in the workplace that basically refers to respectful and courteous conduct. Many organizations will have a formal code of professional conduct. Professionalism involves being conscious of how employees treat co-workers and clients, and ensure a positive workplace attitude. In general, professional behavior comes down to ethics and dedication.
Qualities of Professional Behavior
The qualities that one should possess regarding the professional behavior are personal qualities. In order to embrace professionalism, one should possess some personal qualities, cultivating which you may easily put yourself into the shoes of a professional of your niche.
Dress
Clean, appropriate clothing and following dress code if any
Avoiding clothing that is revealing or proactive or includes offensive language or pictures.
Honesty
Always acting openly
Never sharing confidential, privileged or client information unnecessarily
Not tolerating or justifying dishonest conduct by others
Reporting any conflicts of interest immediately
Integrity
Acting ethically and doing the 'right' thing at all times.
Always reporting suspicious people in the office, misconduct, or other violations of company policy
Remaining impartial with no personal bias and intolerances
Commitment
Dedication and a positive action to the role
Dedication from employees is often contagious with others being inspired to go the extra effort themselves
Work-related Behavior
It is essential to emphasize on the work-related behavior that an individual should possess. The below points would give an idea on how an employee's work behavior would make him/her an exemplary.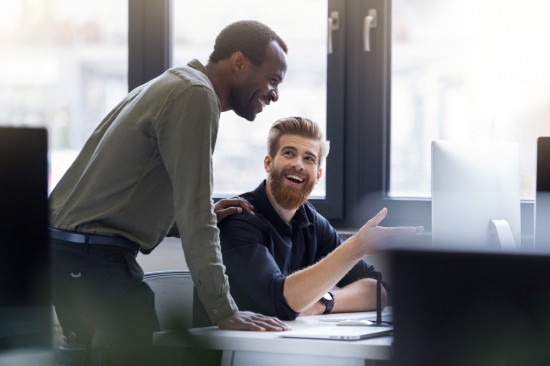 Time Management
Not being late to work, sticking to lunch and break schedules
Reviewing schedule at the start of the day
Meetings
Arriving on time and being prepared with notes
Making contributions to discussions where appropriate
Not taking over when someone else is trying to talk
Respecting the meeting convener or chair
Following the appropriate format, and asking considerate questions
Teamwork
Working with people one does not like
Setting aside differences to work well with others
Accountability
Taking responsibility for work and actions
Doing what needs to be done, and not leaving it for others
Being honest if things go wrong
Working out an effective resolution to move forward
Seeking help when needed
Interpersonal relations
One needs to maintain good interpersonal relationships in work environment in order to gain respect and have recognition. These also come under the behavior an employee is expected to have.
Respect
Maintaining a respectful attitude to others at all times
Not lashing out at colleagues or disrespecting anyone
Always using appropriate language and not swearing
Apologizing for errors or misunderstandings
Communication
Speaking clearly and in language that others can easily understand
Acting courteously and using good manners when engaging with others
Following company guidelines regarding content
Reading Information provided before asking questions
Listening to others when they are talking or explaining
Not engaging in office gossip and being mindful of language
Organizational Behavior
The key points to be kept in mind relating to the organizational behavior are
Safety
Understanding the company safety policy
Reporting any maintenance or other hazards immediately
Corporate Goals
Understanding company's mission, goals, objectives and own role
Fundamental qualities of professionalism
There are some fundamental qualities like the ones stated, that make a person to practice professionalism from the stage of being a student at school. Such qualities are inculcated in students with thorough practice, to help them to be real professionals at work. Having these qualities as a part of their behavior helps them to get adapted to the professional environment with ease.
Reliability, responsibility and respect for others
Students should be capable of shouldering major work responsibilities
Should be highly responsible for managing and accomplishing all tasks
Students should respect their coworkers regardless of likes and dislikes
Discipline
Realizing that you are no longer in high school
Cannot afford to have a careless attitude towards your career
Ought to take their course curriculum and your career seriously
Must maintain discipline to do well in the career
Integrity
Having integrity is important in this rapidly changing world
Organizations want employees with integrity and strength of character
Employees have to adhere to the ethical standards of the company
Management students must learn the importance of being honest to themselves and others
Professional behavior guidelines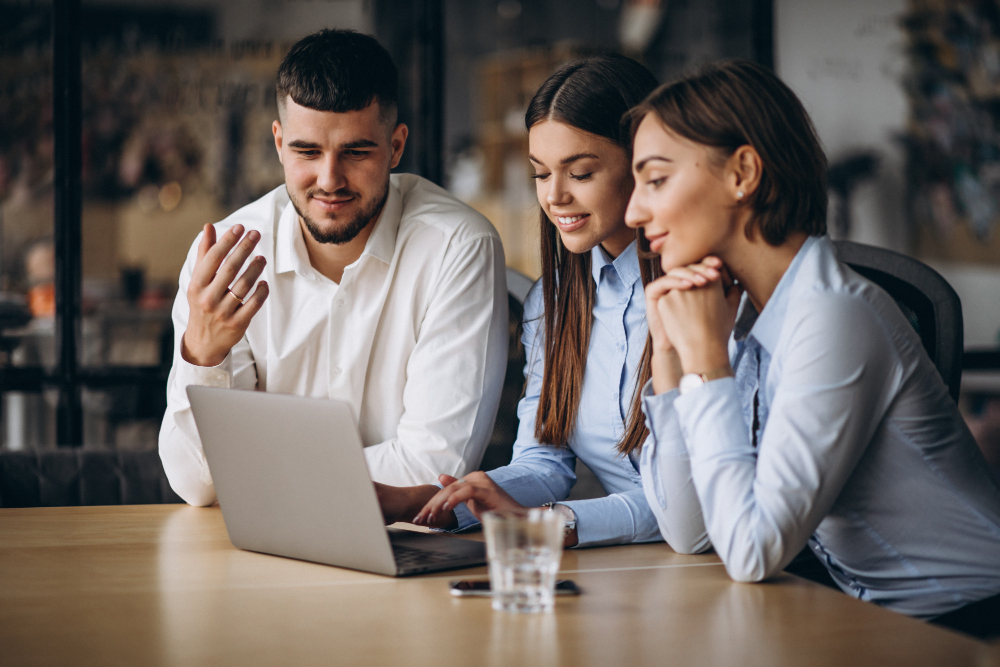 The below are the guidelines for a professional behavior.
Require that all students conduct themselves in a manner that reflects three core sets of integrated values of professional behavior
Respect and courtesy, Honesty and candor and care, competence and confidentiality
These three core sets should form the basis for the student's interaction with all other students, all college staff and others
The guidelines apply to all interactions – face to face, phone, SMS, email, or any other medium such as Facebook, Twitter, or others
Apply in all contexts such as classes and events on campus as well as activities and events held elsewhere
The guidelines are applicable in relation to students undertaking placements and other learning activities off-campus
Core value 1: Respect and Courtesy
Students will engage with people from diverse backgrounds, staff and other people or when engaging in learning activities and events off-campus
Respectful behavior involves
Treating every individual with respect in all communications, in any discussion about a person or group of people
Not engaging in disrespectful, unreasonable, offensive or aggressive behavior
Not engaging in bullying, harassing or discriminatory behavior towards a person or a group of people
Respect and Courtesy in Classrooms
Teachers differ in background and have different teaching styles and practices, only some of which may be well-suited to each student's particular learning preferences and experiences
Diversity in teaching approach contributes to a valuable learning environment for all students
Students should understand and respect each teacher's academic judgment of how best to meet the learning objectives of the subject
Teacher's decisions are made with the objective of achieving the best learning outcomes for all students, in light of available resources and pedagogical aims
Attending Class
If students are unable to attend a class or part of a day of an intensive class, they should not expect teachers to re-teach the material that has been covered in the missed class
It is up to students to catch up by working through prescribed readings and talking with other students about the issues and questions discussed in class
Consultations with teachers may be scheduled where a student has particular questions they cannot answer from their own efforts
Power Point Presentations
Teachers adopt different styles and practices to provide a range of approaches to learning law, including in relation to the use of Power point and lecture notes
Some teachers use power point in classes and others do not
Students should respect the choices made by their teacher regarding teaching method
Using personal devices for recording classes
Laptops and Phones in class
Students can expect to be told what use of personal computers is appropriate for classes in a particular subject
Laptops should be used only for tasks being undertaken at that time in class
For example, email, Facebook, Twitter and instant messaging programs should not be used during class
All mobile phones and personal communication devices should be switched off or put on silent while in class
Consultations and communications with teachers outside the class
Students should appreciate that their teachers are not only teachers – they have other commitments
Students should raise their questions and queries during class.
Teachers will tell when they can be contacted
Respect each teacher's preference in relation to these matters
Face-to-face consultations
After class consultations
Arrange for a mutually convenient time to meet teachers
Time to meet other officials of the college
Email
Some teachers will respond to student queries via email
Do not expect answers to complex questions via email
Students should not expect to be taught though email
Teachers will respond to an email within reasonable amount of time
Do not expect teachers to respond during weekends or vacations
Phone
Teachers generally respond to phone call within a specified time
Teachers should not expect to be given any teacher's home or mobile phone numbers
Guidelines on assessment tasks
Teachers discuss during the class time assessment task that must be under taken and what is expected when completing those tasks
They decide who undertakes the task and the kind of support needed
They should respect those decisions
Teachers are busy towards deadlines and examinations
Feedback on assessment tasks
Feedback may be a grade or a discussion of performance
Students should be aware of the college policy for feedback or failure
Core Value 2: Honesty and Candor
All interactions between students and others should be honest and open as well as respectful and courteous
Honesty and candor are key qualities to be nurtured and displayed
They include trustworthiness, truthfulness, fair dealing and sincerity
Students should acknowledge mistakes when they are aware of them
Core Value 3: Confidentiality and Confidence
Students should be mindful to the limits of their expertise and knowledge as a student
Should ensure that their work product is competent and within the scope of their skills and responsibility
Students may come across confidential information relating to other students or staff at the college
Students must not reveal information about other people that is confidential or otherwise sensitive information without authority
Students demonstrating professional behavior
All students are expected to display professional behavior by following the below etiquettes at school and college.
Show respect to colleagues, academic and professional staff
Respect any cultural, political and personal differences, both face-to-face and in all forms of communication
Be punctual, participate in classes and comply with the ground rules set out by the teacher like mobile phones in class
Read all relevant college notices, newsletters, emails etc.
Monitor announcements and updates of coursework through all appropriate channels
Develop familiarity with the course rules and policies on the college website
Takes responsibility for ensuring that enrolment and other responsibilities are attended to in a timely way
Is punctual and dresses appropriately for internships, clinics and experiential subjects, including international opportunities
Demonstrates flexibility, courtesy and good humour in dealing with additional requirements and program changes that are sometimes necessary in experiences involving visits to workplaces and institutions outside the college
So, these are all the ways of displaying and inculcating professional behavior in an amateur. Having understood that studying in a school or college also inculcates professionalism in a student, parents should encourage such an attitude in their children. Are you having any issues with the behaviour of your child or lack of concentration in children? Are you a professional trying to adjust to the new work environment or facing stress or depression due to the office politics? Don't worry. We are here to help you. Book an appointment with our expert psychologists to get all your emotional problems solved to the core. Live free.