Since the World Health Organization declared the COVID-19 outbreak a global pandemic, many of us, even those who have not been infected by the virus, have been asked to quarantine ourselves in our homes for several weeks. Mandated work from home, canceled travel plans, prolonged isolation, panic over scarce resources, and information overload have become a recipe for unchecked anxiety and feelings of anxiety, worry, and loneliness.
Opening up means talking more about one's feelings, worries, and fears. This is the best time for people all to explore the joy of sharing and spending quality time with family members and friends. During times of lockdown, most people react in three ways: I am stuck at home for weeks; I should shake hands, hug others, hang out or even laugh openly; I don't want to talk about the coronavirus anymore.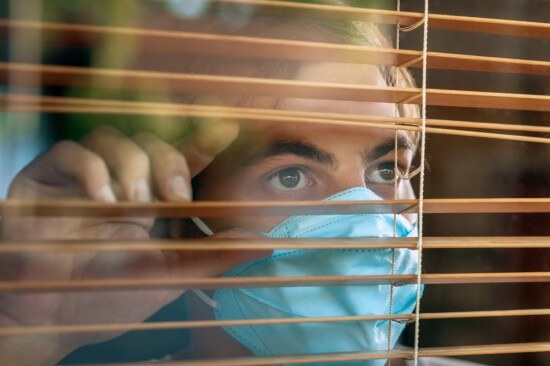 Here and some suggestions on how to open up and cope with the lockdown by reframing your thoughts and changing your reactions to the lockdown. Open up to reframe your thoughts. Situations can be made better by reframing them in your head. Change your mindset from the prevailing one of feeling trapped or struct; this will only create more stress.
Mandated work from home and forced staying at home can be seen as opportunities to refocus your attention from the external to the internal. Lock downtime should be seen as a time to slow down and focus on yourself. Open up to doing one productive thing every day; focus on doing long-neglected or avoided tasks; reorganize or create something you've always wanted to do.
Open up and express your fear and worries. It is normal to be afraid. Fear makes us become more cautious and stimulates the survival response. Cities, states, and countries are being very cautious and taking all the necessary steps to ensure your safety and well-being. Just be assured that the government has a plan and knows how best to handle the pandemic.
Also, remember you are not facing this problem on your own. Your family, your friends, your state, your country, and in fact fellow human beings all over the world are facing the same problem. However, there are some, who are in fact, taking care of you (doctors, nurses, paramedics, sanitation workers, policemen, etc.) and fighting your battle. Human beings have lived through and survived several epidemics and pandemics. Even this pandemic shall be successfully controlled by us.
Open up and talk to others
Talk to those you trust, family members, friends or community members, or your therapist. Talking helps to clarify misinformation and dispel rumors. Ask people if the information is authentic (Government sources, WHO, etc.). Place trust in such information (not all information in social media is authentic). Talking to others helps people to express their fears and share a sense of togetherness and support even if the people are physically very far away. Open up to maintaining social distance but continuing social contact.
Lock down is a good time to return to social media's original purpose: connecting with people. Call up all your friends (if possible, school and college friends) and share memories and enquire about how they are spending time at home during lockdown. You will be surprised how much they and you would enjoy the conversations. Talking to family members in different locations would strengthen the familial bonding.
The truth is that the distance between you and your loved ones is only as far as the distance between you and your phone. If possible, make video calls, it would work as well as physical meetings. If you or somebody you know tends to "self-isolate" reach out to them and tell them to keep in touch. The fact that the outside world is increasingly shutting down doesn't mean you can't speak with your therapist. There are a number of online video and phone counselling centers. Open up to prepare a lockdown routine with your family members .
Lock down time is not downtime
Utilize this time to better yourself mentally and socially. It may be time to pick up lost hobbies and passions, or think about how to pitch in to help those less fortunate. Involve all the members in preparing a schedule for the lockdown days. Do not discourage any ideas from any member, however silly they might appear to be.
Dissuade ideas that involve social gathering. Remember, when a family goes on a vacation, they cherish not just the sights but also the conversations and activities done together. Similar activities can be taken within the confines of your house or flat.
Encourage and enjoy the activities proposed by children. They might come up with wonderful and really creative ways of spending quality time. Schedule time slots for school work, assignments, cooking, games and all other activities that involves most if not all the family members. One family member can also journal the lock down time with pictures.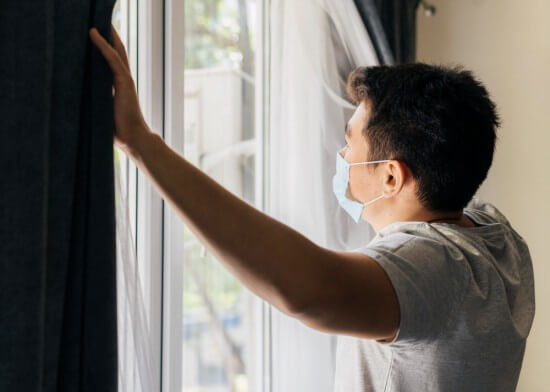 Open up to taking care of yourself
Several studies have indicated that what we experience emotionally shows up in our bodies first. This can take many forms: a tightening of the chest or throat, sweating, an upset stomach. When these happen, you can use strategies to return your body to equilibrium. The best one is also the simplest: Take a series of deep, cleansing breaths. This gives us the opportunity to trick our body and to calm it down by saying, 'There's no threat here.'" Open up to be close to your normal routine. Try and maintain some semblance of structure from the pre-quarantine days.
For those individuals with children, sticking to a routine might be easier; however as you work from home, it could be tempting to fall into a more lethargic lifestyle, which could lead to negative thinking. Wake up and go to bed around the same time, eat meals, shower, adapt your exercise regimen, and get out of your PJ's. Do laundry on Sundays as usual. Not only will sticking to your normal routine keep you active and less likely to spiral, it will be easier to readjust to the outside world when it's time to get back to work.
Open up to shut down endless Coronavirus coverage. While it's good to stay apprised of what's going on around you, if you're finding yourself overwhelmed and stressed, it's okay to realize there's such a thing as being too informed. Do not over-research the pandemic. Choose only credible websites (WHO, Government sites etc.). Read and listen to the news for a limited amount of time each day (perhaps two chunks of 30 minutes each) will be in your best interest during this time.
Concluding thoughts
Worrying doesn't make things go away, or make them any easier.
Change can be a good thing and time is something we can't buy, trade or sell. We need to treasure it while we have it.
Understand what is really important. Be grateful for what you have rather than being bitter about what you don't have