Counseling for Elderly people, also called as geriatric counseling is usually not given much importance. But this is the stage of life, where they need a great support. After having a life full of friends, relatives, and well-wishers with whom they would be hanging around till a few years back, this stage of life halts them and has some unwanted gifts like health issues and loneliness.
To deal with such unavoidable issues and to get on with the remaining life, accepting what it is like, one needs a word of support. More than any kind of other supports, providing psychological help is the main need. Either the children or the caretakers should extend a psychological supporting shoulder for their mental illness like stress, anxiety, loneliness, depression etc.

Issues like missing the children, a chronic disease or death of the spouse or the demise of a closely-knit family member, suffering a prolonged illness or having the mental illness that occur with age etc. could bother a lot by ceasing their mental peace. Empty nest syndrome could be nerve-wrenching for the elderly people to handle. Leading a miserable life giving up all the peace as if the life itself has been a big burden is a real problem that needs to be attended. Geriatric counseling helps the elderly people to lead a peaceful life, focusing on the positive aspects making them to treat life like a blessing.
Why should you respect Elderly people?
It is an undeniable fact that none can escape old age and death. But being in a circle of self-concern and self-appreciation and self-engagement, the younger generation often neglect the yesterday's generation. While being full-flown adults, we engage in different works and get socially connected with many around us, wondering how we should behave and what they would think of us, we often forget an underlying truth of the world. "
At age 20, we worry about what others think of us. At age 40, we don't care what they think of us and at age 60, we discover they haven't been thinking of us at all" surprisingly true!! All the age we spent solving the problems of others or the family and showing love, care, and affection towards others, sometimes even forgetting what we really want. We tend to be good to others and think what they would think. But suddenly at an elder age, we realize that we are left alone.

Someone once said, "RESPECT the elderly when you are YOUNG, HELP the weak when you are STRONG, ADMIT your mistakes when you are WRONG. Because one day, when you will grow OLD, become WEAK and expect others to show you some RESPECT." How true that everyone becomes old. Everyone need to come to that stage of age and can't escape. Then why not show some concern today?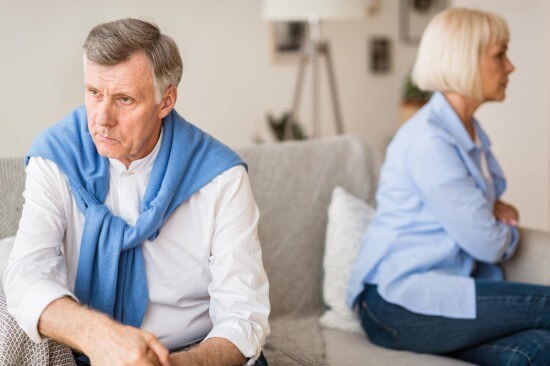 What they truly need?
People into old age, need an ear to listen. They need someone to spend some time with. They should be felt understood, supported and valued. The losses of aging, increased dependency, anticipation of further deterioration of health or death, other physical illnesses etc. bother them very much and they should get a psychological support to make them feel calm.
They need someone by their side to
Restore their self-confidence and self-esteem
Help them re-establish the continuity with their positive view of themselves
Help them dealing with the loss of their loved ones
Help them coping with the loneliness
Support and make them feel their worth
When someone who has gone through a lot of psychological turmoil in the past days, try to adjust with the present, they will have numerous issues running in their minds. The feelings of overwhelming anger, humiliation, helplessness, fear of loss of control over body and environment, feelings of vulnerability and fear of abandonment etc. are the ones that won't let them live peacefully.
Empty Nest Syndrome
Apart from all the other factors, the loneliness is the major factor that affects the elder people a lot. Children having flown to far off places for their careers and settlement, relatives and friends getting restricted to their houses and boundaries, having the spouse left the world, a lonely being in a lone house is the most difficult thing a human being could face. Being in an old age, the fear of sudden and unexpected illness haunts them wanting to be with someone who would care for them. But the walls of self esteem prevent them from being there at the mercy of someone for some food and shelter. Hence they restrict themselves to the four walls of their own house. Fighting with all these, the person gets depressed and mentally ill. Such a state could be termed as Empty nest syndrome.
Some fight this back bravely making themselves an engaging daily routine, like from morning walk to evening meet, creating a nice environment for them with neighbors and new friends. But the people with some physical illness who could not go out on themselves or the ones who are introverts and don't have much friends, have to face a lot of difficulties.
Other problems of the Elderly
Along with the issues that are most common, elderly people suffer from a lot of physical and psychological issues. Geriatric patients could deny the existence of their problems considering it a shame to their self esteem.
Many of them feel so lost experiencing the issues like
Loss of youth and vigor
Financial dependency
Mobility dependency
Chronic illness
Disability
Hearing impairment
Loss/ blur of vision
Dementia
Delirium
Alzheimer's disease
Feelings of anxiety, depression and hopelessness
Insomnia
Cognitive impairment
Being alone
Loss of loved ones etc.
Combining with the mental disorders like stress, anxiety, depression and loneliness etc. the physical and psychological issues make the elderly people feebler. Each disorder has its severity. A simple reactive sadness could turn slowly into a deep grief being in depressed state. Such severities could result in the thoughts of ending their lives. Risk of suicidal ideation in elderly people especially in such cases cannot be overlooked. We are recently witnessing many cases of suicides by elderly people who are taking such extreme step in the pain of loneliness.
People who choose suicide want to end their pain, not their lives. It is unfortunate that they select a permanent solution to a temporary problem. From common people to celebrities, everyone has feelings that are to be heard and the problems that are to be solved. Elderly celebrity deaths remind us that no one, no matter how revered or celebrated, is immune to depression and the associated feelings of isolation, emptiness, heartbreak and hopelessness. Life is precious. We should tell people how much they mean to us, all the more so when they are alive.
Need of Counselling
The counsellor does not diagnose or label the client, but does his or her best to listen to the client and work with the client to find the best ways to understand and resolve the client's problem. The counseling or psychotherapy makes them heard, express all the feelings and receive that validation of all the pressures and problems they had faced in their life time. Counselors should be able to understand the client's feelings without rupturing their self esteem and by restoring a positive sense of self.
How Counselling works:
Counselling services are offered by psychologists and psychiatrists. They are certified and trained professionals to provide such sessions as they have experience in using the different methods of counselling for specific problems of clients. A counsellor possesses the unique qualities of enjoying helping others and being non-judgmental. In addition, the counsellor has good communication skills, can build rapport, accept, empathize, solve problems and enhance the self-awareness of the people seeking help. In short, the counsellor is trained to help people make decisions and clarify their feelings in order to solve problems.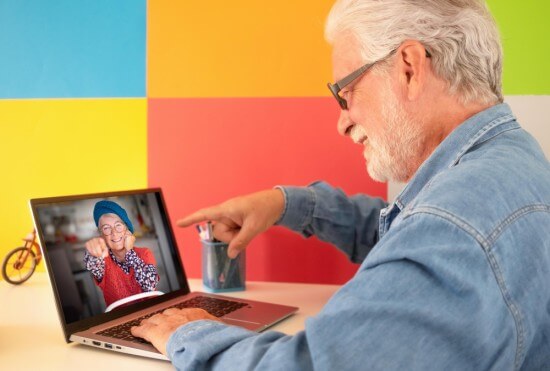 Counselling is for anyone who needs help with their problems. All of us must have experienced the benefits of counseling in the form of advice and suggestions given by family members and friends when we had to resolve our problems. In fact, we may even have experienced a sense of relief that there is somebody just to listen to us. However, at times we feel that objective analyses and feedback is necessary and this is provided by professional counsellor.
Professional counseling, on the other hand, works on a higher level since the counselor is trained to help people cope with stress, anxiety, depression, grief, panic attacks and other relationship related issues. Counselling is for people who want more joy, peace of mind, marital harmony and improved work performance
Online Counseling for Elderly people
We at Wellness Hub provide all the help needed for such elderly people suffering any sort of mental issue. There's no need to come down all the way for an expert help. Online counseling has been a boon for such help seekers who can connect from any place around the globe to seek a solution. Online counseling for elderly people is a real gift, you could offer at this golden phase of life.