You're Not Lazy; Losing Interest in a Loved activity Could be a Warning Sign
We all love to do different things as per our interest. Our interests, though keep on varying with the influence of new friends, environment and other factors, we usually feel like doing some of our favorite things. But sometimes, we find ourselves or our closed ones losing interest in doing anything including their favorite works. You might observe the person to be bored. But if this condition grows on and on with the passing days, and the person doesn't really feel like doing anything or responding to anything with enthusiasm or interest, then it could be a point of concern.
The word "Apathy" can best explain this. A person being apathetic, in a sense, losing interest in everything, not having concern towards anyone or not at all being enthusiastic. Don't leave the person if you feel that he or she is being apathetic. To make sure what the problem could be and how to deal with it, you may contact an expert psychologist who can diagnose the problem and help the person get his emotional health better.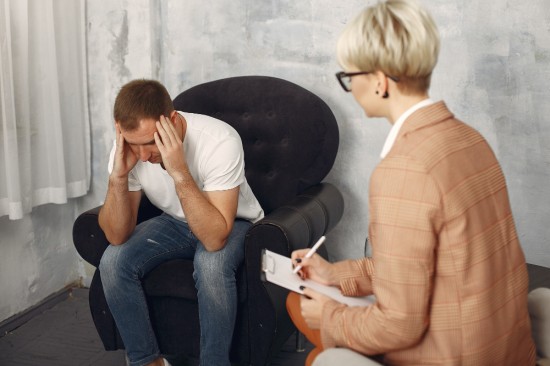 How Can You Know?
If you think the person is being apathetic, please look out for the symptoms to make sure he is being so. As the person would feel lack of passion and motivation to do anything, the behavior of the person and the ability to complete his/her daily activities would be affected. The events or the activities that they normally are eager to participate doesn't interest them at all. They also don't show interest in meeting new people and making new friends.
Though some new person tries to engage them, you may notice no change in the face expressions or no enthusiasm to know about the person to tell about them. They don't want to talk about any of their personal things and would prefer to spend more time by themselves. People with apathy may also exhibit lack of effort, planning and emotional response. For instance, when a baby falls off her little bicycle in front of them, they won't even bother to respond. It won't occur to them that the baby needs help and won't affect them in any way.
This kind of continued apathy can affect a person's ability to maintain personal relationships and also to perform well at the workplace or at school or college. Apathy can affect anyone irrelevant to age, culture and health status. In general, teenagers experience apathy at times, whereas prolonged apathy is a dangerous sign.
The behavioral changes observed in people with apathy include the issues like finding it difficult to engage in conversations and to perform daily tasks, and the changes in thinking such as being disinterested in news and social events and indulging in deep thinking are also observed. As the behavioral changes affect one's personal and professional relationships, and also as they prefer to be alone, loneliness is sure to cloud them, which could lead them into depression. Though apathy is not as same as depression, it can be a symptom of depression.
What Should You Do?
First of all, it needs to be diagnosed if the person is really being apathetic and the cause of it should also be known. Talking to an expert psychologist can help you diagnose the actual issue and the doubts regarding related or probable symptoms like depression can also be clarified. Depression is the state of severe mental illness that negatively affects the way how we think, act and behave. Most commonly, when a person is stressed and he finds that the ability and resources that are available to fight the stressors are not helpful, there are high chances that it leads to depression.
Apathy can be a visible symptom of a person suffering from depression. It takes months for a person to go through these changes. Loss of spontaneity and drive or apathy, are usually mistaken for laziness or depression. In rare cases, it could also be a warning sign that there's something wrong with the brain functioning.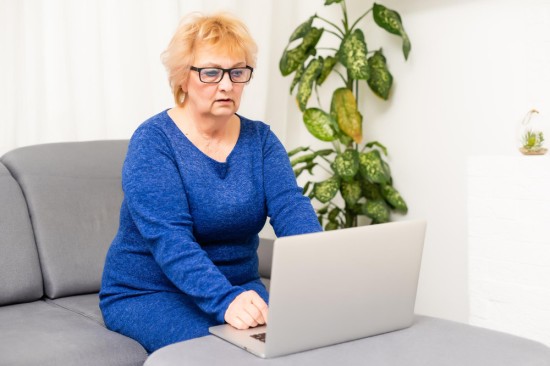 This is why it needs to be diagnosed by an expert psychologist and the remedies like psychotherapy or medication can be suggested later. Psychologists (Clinical or counseling) usually do not prescribe medication, but may refer the patient to a psychiatrist in order to receive medications. Psychiatrists shall refer patients/clients to counselors for counseling and/or psychometric assessment and help them adhere to the treatment regimen. Though a psychiatrist is concerned with the patients' well-being, however, the focus is primarily towards disorders such as a chemical imbalance. On the other hand, a psychologist primarily focuses on the patient's thoughts, feelings and general mental health.
In case, any of your closed ones or if you are suffering from any of the above mentioned symptoms or any kind of emotional illnesses or imbalances, it is highly recommended to see an expert psychologist. Wellness Hub has a team of experienced professionals who are friendly, empathetic and non-judgmental. Log on to Wellness hub and book an appointment, today.