How to Keep Myself Sane when Forced during Quarantine?
What is today, Friday or Saturday? Oh my! When did this week end? Did I shower today? Wait; is this the same dress I'm wearing since yesterday night? "That's all? Amazon and Netflix don't seem to have many movies with them." Well, if you are one among them who have been wondering like this just like the whole world, you must also be ready for some other things.
Coping with the changes life is bringing in for all of us, we are slowly getting accustomed to the usage of face masks while going out and maintaining social distancing. But still, we are hearing news about the positive cases around our houses and sooner or later, either we or our close ones might also get infected. It is better to get prepared and to know what we should do if we are forced into quarantine. If we feel that it might affect our emotional health, it is really advisable to get in contact with an expert Psychologist on this issue.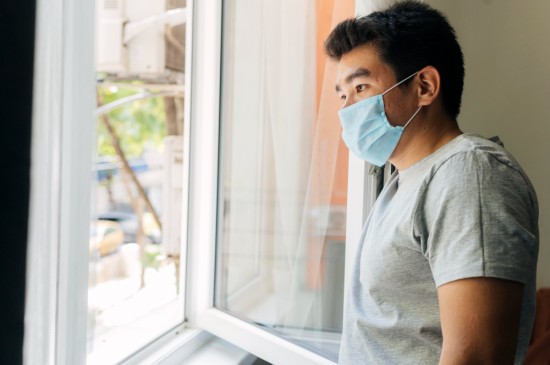 Many of us might be already trying to run our businesses or keeping up with our jobs by working remotely and online. It is good to find ways to make ourselves get going. While we have to run errands for the home, helping with home-works and online classes for kids, and taking care of elder people at home, it might happen that the sore throat and a little cough, that you might be over-looking since a while, might make you doubt with Covid-19 forcing you into quarantine.
This will eventually disturb your daily routine, your peace and mental health. Apart from the responsibilities that need to be fulfilled the main thing that bothers you much is the thought of impending doom. It is highly important to bear positive thinking in mind. For this, you need to work on yourself a little.
Let the Positivity Flow
You might be wondering where the heck you should be getting positive thoughts. But you are forgetting the fact that the patients that are getting well are much higher than the deceased ones from the total number of them, suffering from the Covid-19. Isn't it a good thing? Covid-19 is somewhat similar to a common kind of flu or Pneumonia that affects the respiratory system, but is highly contagious.
People having chronic diseases and those who are too elder and too younger are more likely to get affected severely. As you are getting quarantined to prevent the spread of the disease, understand that you are acting as a savior by being so. Keep your mental balance during this quarantine period. Maintain certain clear timings for sleeping and waking up, for finishing off your work, for spending time to support your family remotely and for practicing your hobbies and also sometime for practicing meditation and mindfulness. Sticking to routine helps you get going. Support your family members to ensure their safety.
Expert Advice
Our renowned psychologist, Prof. Dr. K. Madhu, suggests staying sane during quarantine while being grateful with what you got. He says, "You won't be alone in the quarantine. You have people around and unless you are really sick to be put on ventilator, you won't be isolated. Also, quarantine is not indefinite, it is now for 14 days and is getting decreased to 10 days in some places and would soon be decreased to a week, probably.
As this is a limited period, you may speak to others, can spend some time on internet and do things like reading a book, writing something, practicing a hobby, or maybe doing things that you wish to do when alone or when you get time. However, engage yourself, but don't be idle or indulge in negative thinking. Understand that they are not against you, but the disease. Being quarantined, you are restricted to stop the spread of the disease.
This is also not as dangerous as EBOLA, MERS or SARS, as less than 3% of the infected people only die due to this Covid-19. The doctors and nurses are helping people by fighting against the disease in spite of the risk involved. You are playing your part by just co-operating with them by being in quarantine. Keeping these things in mind, you can be sane."
Calm Down
Don't be Anxious all the while by following those news channels all day. That could lead to anxiety. Identify what triggers your anxiety and stress leading to emotional disturbances. For instance, if you are highly anxious, you could develop symptoms like headache, nausea, palpitations, shivering and shortness of breath. Feeling that your anxiousness is escalating and reading or listening to the number of affected Covid-19 patients, especially in your city or locality, could trigger an anxiety attack or maybe a panic attack.
Please keep yourself away from these triggers by identifying them. If the thoughts of what's going on around the world are bothering you, try to calm yourself down. For this, you may try to practice meditation. Don't entertain any unnecessary thoughts and try to view them coming and going like a spectator. This practice could help you regain control on your wandering thoughts and escalating anxiety.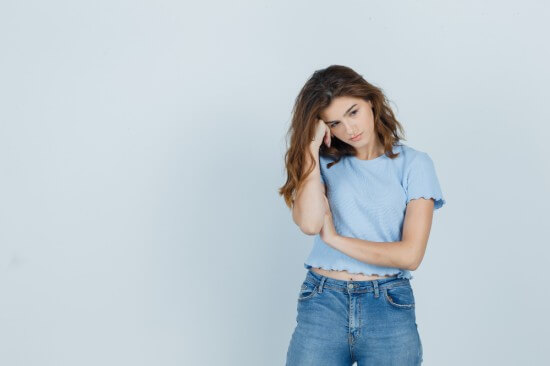 Some people keep on chewing something to compensate their anxiety. Eating over some emotional disturbance like depression, anxiety or stress can cause Eating disorders. Keeping up your emotional balance is hence really important for you. Having a talk with professional mental health experts through online counseling can help you overcome the emotional issues you could be facing at such tough times. Wellness Hub provides psychological counseling, through online video call or a phone call, for a sound emotional health as it is the right thing to do while staying at your place.