Tips to convince Parents for Love Marriage
Marriage is considered a sacrosanct union in India. In such a country where the traditions and customs vary over a wide range for every state, it often becomes tough for many out there, to convince their parents for marrying the love of their life. Some parents are strictly confined to the walls of tradition, culture, religion, society etc. and the real tiff begins when their children want to opt for a choice marriage.
Befriend your parents
Many times the opinions of parents and their children differ. But depending on the rapport the children have with their parents, the discussions or the exchange of words happen in a certain manner. Such situations usually create an opinion on how your parents might take their stand when it comes to their beliefs, traditions, rituals, or certain things related to their personal and social life.
You should be able to build a middle ground where you can communicate your thoughts without hurting their feelings. Since you have made your mind to marry the person of your choice, you also want your parents to accept your decision. So, you need a communicating space where things can be discussed without hurting each other, either verbally or non-verbally. Start building a good relationship with your parents. It's not that your parents are your rivals. The rapport between you and your parents should be made even better so that you can freely discuss your choice of life partner with them.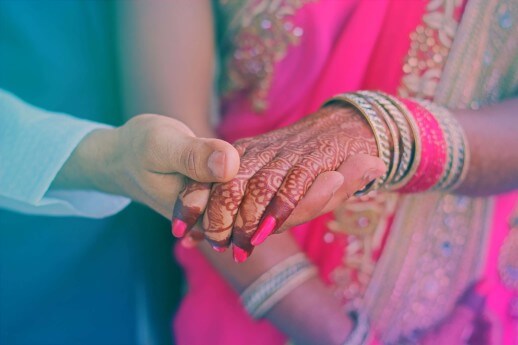 Start it with a Story
Such discussions should never come as a straight arrow. Start with a story of someone you know or with the story of a friend. For example, you may put it like this.
"Mom, do you remember my friend Nidhi? Her cousin got married to a person who hails from a different community. Though some complications were there, her parents got convinced when they spoke to the guy. They supported her decision. I really wonder how they have accepted that boy. It's Strange, right?"
Or it can be like this too.
"Dad, I should tell you about the marriage I attended recently. My friend Rahul got married last week to a girl from an entirely different religion! I was so shocked to know that his parents accepted her wholeheartedly. I was so curious to know the secret and he told me that his parents understood them both. They are happily married now!"
Share your Preferences
If you have reached a certain age, there's nothing wrong with bringing up such topics. You can voice your opinions in some ongoing conversations to let your parents know what you prefer in a life partner; you may talk about topics such as your preferred partner's educational qualification, compatibility, support, etc., and the topics that don't matter to you such as caste, community, religion, economic status, etc.
You may try bringing such topics on suitable occasions. But doing it repeatedly would spoil the fun. Such discussions with your parents can help you reveal your inner thoughts. You need not be rebellious in your expressions, instead, keep the conversation smooth by emphasizing your thoughts and your philosophy towards marriage and life.
Parent's Support
By this time, you must have done a good job mixing up with your parents regarding your thoughts on marriage and your life partner. During this period, you must have observed that one of your parents is a bit inclined towards you, either directly or indirectly supporting your thoughts. Or maybe at least, you might have a feeling that talking to one of them is actually a cakewalk.
You can plan to introduce, your to-be-life partner to him/her. It could be that he/she might not get convinced and also could be in a shock after your confession. Keeping your points of discussion to be more practical and rational can help you better than making the scene emotional. Displaying the emotional bonding you have with your potential someone, can put all this, at stake. For example, saying, "I love him very much. I cannot live without him" type of statements might make them feel that you are being very immature.
Instead of that, you can emphasize the strengths of your relationship like the support you have for each other, how you two inspire each other, career growth, achievements, successful moments, etc. Don't let the balance skip by over-highlighting your partner. You need not give unnecessary hype, but you should have a stronghold over the conversation and try to dominate a bit by being strong on the point. At the same time, you need to listen to your parents.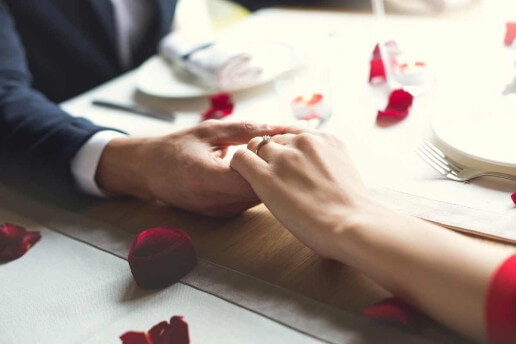 Don't just hear; Listen to them
Your conversations should not be completely dominating and bluntly giving away your statements. Try to listen to their concerns and fears and list out the major ones, after analyzing. Clarify their doubts and try to mitigate their fears and concerns by explaining them in a broader sense. Most of the parents fear society and relatives. Try to take any successful examples of your families or friends. Explain how ungrounded their fears and worries are. While talking about such issues always try to show empathy and let them know that you are thinking from their side too.
Get More Support
In case, your parents are still adamant and are against your decisions, then try to invite someone from your extended family for some help. This person should be your supporter whom your parents respect too. Generally, grandparents or uncles help in doing such bridging roles. But, if it is someone from your cousins, then choose someone who has a good name in the family and can convince tactfully. This step can take a crucial turn in convincing your parents. When you get enough support from your close family members, then your parents would get that strength to support you. They would get convinced as someone from the family is also accepting and such idea would bring that courage to support your choice of life partner.
Introduction
You may now introduce the person to your parents and give them some time to understand each other. Let them have a healthy conversation. But before that, it is better to give a brief introduction about your family members to your partner. Prepare him/her for any anticipated remarks or strong words that might need some tact to tackle. Once your parents talk to him/her and start liking, it's time to arrange a formal meeting between each other's parents!
Though it is sometimes tough to convince some parents who are orthodox and reserved to some strong beliefs and customs, it is not impossible if you try it the right way. You must remember that your patience, positive attitude, proactive nature, and empathy towards what your parents feel can help you reach your target. After all, every parent wishes their children to be happy and lead a satisfying life with meaningful relationships.