What Can I do during Quarantine Period? | Pandemic Outbreak
The recent Covid-19 Pandemic outbreak is shattering the global economy and is changing the lives of many in recent days. Almost every person on this earth is worried on how to tackle this. The major solutions that the experts from World Health Organization proposed during these tough times are to stay indoors and to wash our hands frequently.
This compulsory use of sanitizers, hand wash and soaps more frequent than before and this condition of staying indoors could be creating anxiousness among many of us. While this is a tough time to deal with, our mental health is also an important aspect that we should not neglect. Experts say that undergoing online counseling while being at home can help you deal with your underlying stress and anxiety along with any other emotional problems that you might encounter, especially during this period.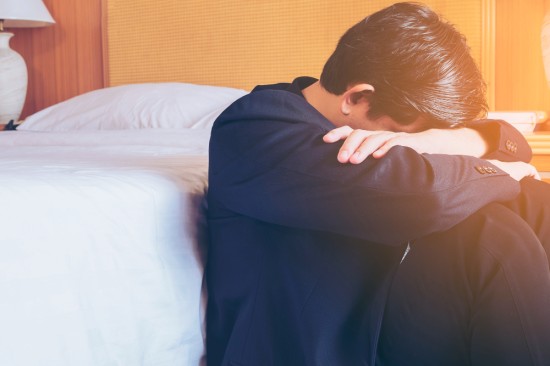 First and Foremost Thing
Firstly, develop a positive attitude that it is a temporary phase and this too shall pass. Make it a point to maintain your wake up timing and sleep timing properly. Exercise daily. Don't neglect as there's no option for going out. Use your staircase for aerobic exercises and your upstairs for daily simple exercises. Meditate regularly. As there will be less pollution and noise outside, you will be able to focus more. Meditation helps you develop positive attitude towards life. Doing yoga, aerobics, and breathing exercises maintains your health and improves your immune system.
To let this time pass as smooth as possible and to keep your spirits up, accept the situations as they are. Understand the importance of quarantine and think that you are doing your part to help yourself, your family, friends and the society too. Though we cannot control the situations outside, we can control our attitude towards it and our reactions for it.
Accepting the situations and willing to plan accordingly can make you strong mentally. In order to make this time productive and meaningful, plan a systematic routine and implement it together with family. This is the time which you are never going to get. So, make use of this time to increase the bonding between your family members.
Family Health
Make sure to maintain good family health. Wash your hands frequently with soap. Don't step out unnecessarily. Get fresh fruits and vegetables and eat healthy, nutritious meal. Consume immunity boosting foods. Make sure your family gets a wholesome balanced diet. Drink more water and have abundant sleep. Keep yourself and your surroundings clean.
If you have little kids at home, taking care of their health and safety is also an important task. Both of your partners can share the load of household work and maintain cleanliness. With healthy diet and neatness, immunity boosts up and the stress and anxiety gets reduced.
Along with the physical health, mental health of the family should also be taken care of. Due to our daily busy schedules, many of us must have secretly wished for some quality time with family. Use this time productively, by planning well. If you are working from home, plan your work timings and stick to them. After your work time, allot time for family by playing some indoor games like chess, carrom board, business game, etc. Make sure you eat all your meals together.
Spend some time with kids by telling some moral stories to them, teaching them values and trying to cook some simple and new recipes with them. Improve the communication in your family. All of you can make video calls and audio calls to the friends and other family members who are at a distant place.
Distribute the house-hold work among you all and do it together. Bring that feeling of unity and togetherness in your family members by participating together in everything. Let the love and affection grow. Let the conversations be as simple and funny as possible without blurting out on each other or showing frustration or criticism in your words. Remember, you may never get such a nice time to be together, maybe not this much of time.
Online Help
Numerous messages and posts that are getting circulated online related to the epidemic might trigger tension and anxiety in the family members. Stop forwarding every post and video and look for reliable information only on authenticated websites like WHO, central and state government websites. If any one of you is having illness, stop experimenting and call the doctor as every government is providing with a list of doctors available for the people treating online and suggesting medicines on calls.
Also, if you feel any need to talk to mental health experts, regarding the anxiety during this pandemic or how to stay calm or on how to deal with family issues, in other words, anything related to psychological counseling, you may choose online counseling as it is the modern-day solution for many emotional problems.
Service
While the doctors, nurses, police and the sanitation workers are doing their best in serving the nation during such times, even we can do our best if we wish to. We can serve the poor and the stray animals in the streets, those who suffer due to lack of food as there's nothing available on the roads. Only one person from the family can go out to do this. People who can make the ends meet only if they work daily, are likely to starve due to this lock down situation. It is our duty as human beings to respond.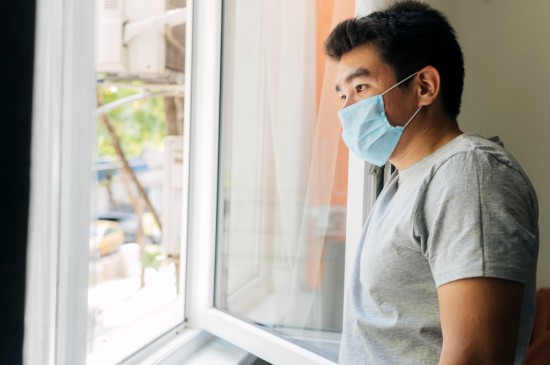 Make it Interesting
Some people, who are self-quarantined in their rooms, though being with family, can plan the day by fixing a schedule. Maintain perfect sleep timings and food timings. Plan some active things like picking up a hobby or recalling a lost hobby, like painting, singing, dancing, gardening, playing an instrument, writing poetry etc. Those who love to read can reinitiate their lovely habit of reading. Though it is a common practice to surf online, please keep a watch on your screen time and don't get addicted.
Do watch some productive stuff. Make a note of things you ever wanted to do and try doing them thinking it as a great opportunity to be with yourself. Don't forget to allot some time for meditation and practicing mindfulness. These help you improve your concentration levels, memory power and also boost your immune system.
It is always in our hands if we can make something miserable or memorable. Keep up good attitude and help yourself and your family to go through this time smoothly and happily. Maintain all the safety precautions and practice good habits and cleanliness. In case, you are experiencing any emotional problems that you hesitate to share with anyone or maybe looking out for some professional help, Wellness Hub is here to guide you through this journey, with a team of expert psychologists for your holistic wellness. Log on to book an appointment, today.