Things that make modern performance management effective
Previously, the business leaders of top management used to believe that effective performance management is the key to success. Having right vision and mission for their business, and building better strategies to achieve their targets, aligning the work of employees towards their goal attainment believed to be bringing higher success rates. But later on, the importance of organizational culture came into picture.
The organizational culture includes the way of interaction between employees of the organization, the resistance they have towards certain changes, their beliefs and approaches, and how much the employees identify within the organization to behave in a particular way or to feel committed. Recently, some two decades back, the concept of Employee engagement revealed some interesting facts that shook the business leaders.
It emphasized that at least a minimum of 30% of the employees are not getting engaged in the work environment. The benefits of employee engagement were widely discussed and various kinds of strategies for fostering the employee engagement were planned in the organizations. But unfortunately, many companies are still viewing the company culture, employee engagement and performance management as three different areas to work on, without actually realizing how inter-dependent they are.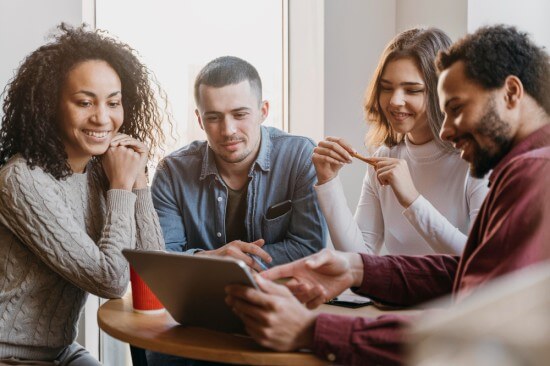 Diversity and Inclusivity
Company culture doesn't just lie in the posters that are put up on the walls. It actually refers to what is valued and followed in the office environment. The companies can maintain a healthy work environment encouraging diversity and implementing integrity and inclusivity. Having employees of different age groups, and people from different backgrounds, religions, races, and people with different sexual orientation, in the office, makes all the employees to learn on how to work in such a diverse environment. When the management is strict with rules in the cases of discrimination and harassments, such diverse environment is sustained. Workplace inclusion and employee engagement are inter-related.
What Needs to be done?
The performance enhancement can be effective when there is continuous feedback and alignment of individual and team goals with effective strategic goals of the organization. Such an approach ensures better performance management system. Feedback collection usually helps in performance assessment and appraisals in organizations. Collection of feedbacks is a form of platforming the voices of the employees.
But letting their voices heard only once in a year doesn't make any difference. Taking regular periodic surveys, recognizing the defects in the system, making decisions based on the recognitions, implementing new changes, ensuring that the changes reach the potential group of employees and again collecting the feedback on the changes implemented, completes a cycle of progress. Such a cycle shows the commitment of the management towards the employees' progress. This can encourage the employees to enhance their performances and their inclination towards higher rates of job retention.
Why are Discussions important?
An effective performance management system involves annual performance evaluation, along with the discussions that help strengthen the relationship between the management and employees. Discussions are really important because when the managers engage in conversations with the employees and often have a word with them about their work conditions and the status, then the feedback given by such managers becomes acceptable to the employees.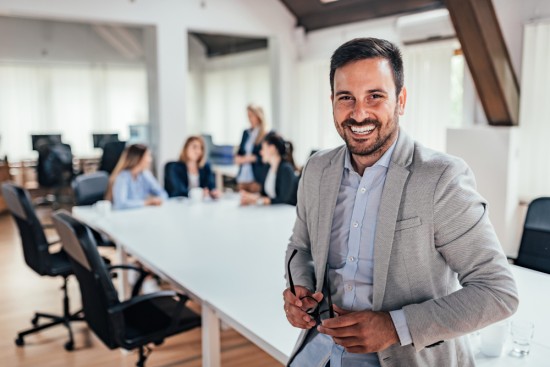 Meanwhile, such feedbacks should not be like complaints. They may include suggestions and indications of chances for the betterment of work, with some constructive criticism. Usage of right words and identifying mistakes at the right time helps them remember and be responsible in their work. This indirectly improves the skills of employees as they try to be more dedicated without making mistakes.
When they improve their skills by rectifying mistakes and show better progress, then such an effort should be really appreciated. After all, appreciation and recognition are the emotional connections an employee can build with an organization. Such recognitions improve the chances of employee retention making them feel committed towards the company and thus fostering employee engagement.
How We Can Help You?
Wellness Hub believes that employees of an organization need to be passionate about their jobs should embrace and adapt to work environment by fulfilling their duties and responsibilities. This can be achieved when employees experience mental wellness that ensures happiness, satisfaction and dedication. Wellness has a group of psychologists and trained technical personnel who brings technology to initiate changes and transform ideas into actionable items using standardized and reliable scientific methods. EWA, the flagship product of Wellness Hub, is a powerful tool that enhances employee engagement.
Wellness Hub offers such engagement tools that are designed for both individuals and groups. Surveys, standardized psychometric assessments, and counseling services are included in EWA. Surveys provide feedback about individual and group opinions and attitudes. Psychometric assessments furnish information regarding individual and group traits and temperaments. The counseling services offered by Wellness Hub help employees cope with issues related to work and family.