How can employee engagement foster workplace inclusion? | Diversity and Inclusivity
It is easily understood that employees can do their best when they feel comfortable, safe, and encouraged in their work place. But what to do when an employee doesn't feel safe and welcoming in their work place? The organization of course should take steps in adopting such environment. It has been proven that a strong sense of belongingness is definitely a great drive for the employees in an organization to get engaged. It builds a great feeling of commitment in the employees.
Employee Engagement
Employee Engagement is the strength of the mental and emotional connection employees feel toward their places of work. Organizations adopt several methods (Flexible working hours, salary hikes, Friday Keg parties, husky game rooms, free massages, etc.) to make comfortable working zones. Such methods are likely to make employees happier and satisfied.
The question still remains whether the employees are motivated and emotionally connected to their work and would they be willing to travel the extra mile, remain loyal and perform to the best of their ability. This requires an examination of the mental health of the employees and the extent to which they identify with the organization and the work they are doing. Employee engagement provides such insights.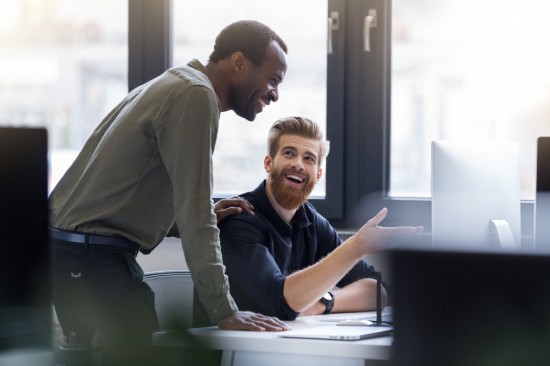 Employee Engagement doesn't mean just Employee satisfaction or Employee Happiness. It is much more than that. It is the emotional attachment the employees feel towards their workplace, job role, position within the company, culture, colleagues, work environment and all. New measures and initiatives that are taken up for improving the mental wellness and welfare of the employees will increase positive emotional attachment in an employee, at any organization.
Wellness Hub provides the unique combo of assessment, analysis, and counseling for the employees that enable them to be better-engaged employees being happier, both at work and in their lives.
Employee Engagement @ Wellness Hub
Wellness Hub's take on Employee Engagement rests on the assumption that all employees need to be passionate about the job, embrace and adapt to the work environment and fulfill the duties and responsibilities assigned to them. This is possible if the employees experience mental wellness which would ensure happiness, satisfaction, and dedication. Organizations can take care of their employees' wellness by assessing their current wellness status, enhance their skills to handle work-related stress, and help them nurture their mental wellness. Solving all such hurdles helps any management to smoothly pave a way for the betterment of employee efficiency.
Wellness Hub has a group of experienced psychologists and management experts whose ideas and experience are transformed into digital services by a team of qualified technical personnel. Technology is being utilized to initiate changes and transform ideas into actionable items using standardized and reliable scientific methods. Wellness Hub is providing a powerful tool named EWA to enhance employee engagement.
Wellness Hub offers such engagement tools that are designed for both individuals and groups. Surveys, standardized psychometric assessments, and counseling services are included in EWA. Surveys provide feedback about individual and group opinions and attitudes. Psychometric assessments furnish information regarding individual and group traits and temperaments. The counseling services offered by Wellness Hub help employees cope with issues related to work and family.
Workplace Inclusion
Workplace Inclusion relates to empowering people from various diversities belonging to the same environment and treating all of them respectfully and fairly, allowing equal access to all resources and helping them contribute to the success of the organization. Surveys help the organizations assess many factors of the employees. Diversity survey is one of them that assess how welcoming the employees of an organization are in accepting the multicultural environment.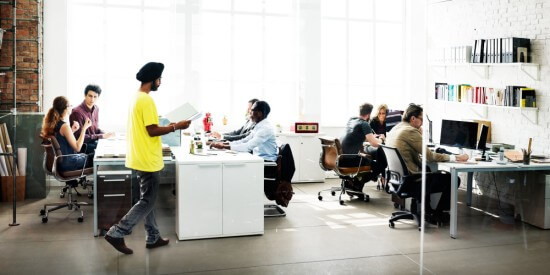 Diversity Survey
Diversity Survey indicates how effectively an organization handles the diversities in its work place. The concepts like how the employees from different regions, cultures and languages are working together in the office, how the people of different genders are being able to cope up with each other without any conflicts to produce a quality output, how different age groups are mingling with each other and coming to a common opinion in making the project a success, etc. are considered while taking this survey.
This survey provides information regarding the dynamics of diversity at the workplace. Such information facilitates educating employees about the significance of diversity at the workplace and helps the organization incorporate inclusivity programs.
How Can the Organizations Maintain Diversity in Work place?
Having employees of different age groups, bring different advantages to the work places. It promotes multicultural understanding among the employees of the organization. The different perspectives of men and women can be understood and the opportunity to work with younger and elder people also makes the employees learn more and give more. Expression of opinions openly and respecting different cultures make the employees respect individuals from different backgrounds and learn how every individual is special, by interacting with them. To maintain such correlation, the organizations should follow certain principles.
HR policies of a company should actively encourage gender equality.
The HR manager should fairly treat all the employees regardless of their background.
Unnecessary negative behavior such a joking, teasing and harassing of people on the basis of age, gender, religion, region and race should never be tolerated in an organization.
The organization should provide an environment for the free and open expression of ideas, opinions and beliefs.
The organization should be committed to meet the needs of the employees with disabilities.
The employees with different sexual orientation should be accepted in this organization.
The employees with physical disabilities and psychological health conditions should also be allowed to participate in different work related activities.
The organization should be able to identify which employees are ready to roll up their sleeves.
Organizations should support people with psychological health issues.
Any employee can work whole-heartedly to their full potential, only when they are happy with their job, the workplace and its environment. When the employees who are different from their peers are also allowed to flourish and made to be a part of the company's development, their retention rate also rises. Are you concerned about the work environment and the work culture in your organization? EWA, our flagship product is a pioneer in promising employee wellness in many organizations. Log on to Wellness Hub or call to book an appointment, today.