Is there anyone else suffering poor mental health during quarantine?
Are you feeling like running off this ill-suffering world? Do you feel suffocated? Is your mental health getting affected during this quarantine and lockdown going all over? You are not alone. Knowing what's going on in the world every day, everybody is eagerly waiting for this tough period to end. But meanwhile, are we the same that we are before this period? Are you keeping that free spirit and positivity throughout this tenure of lockdown? Are you taking good care of our mental health, all this while?
If your answers are no, then you need to focus your attention on your emotional health first. That virus might affect you or not, but your mind is sure to get affected if you don't adapt some positive coping mechanisms during this corona period of your life. Mental health experts are emphasizing the importance of it and are helping millions of people through online counseling to help them maintain sound mental health.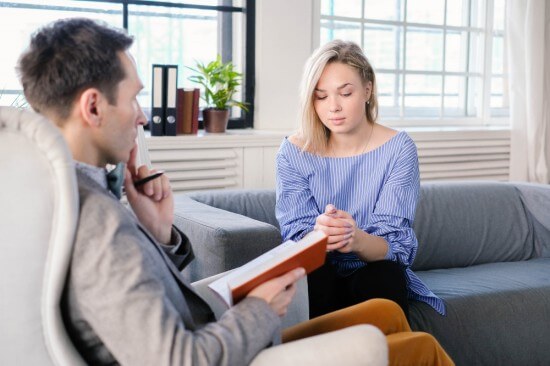 Almost all of us are checking on our physical health if we have any dry cough, respiratory problem etc. or if we are keeping good immunity. We are trying to do everything that keep us away from that deadly virus like having nutritious food, doing exercises and drinking warm water etc. apart from using masks, maintaining social distance and sanitizing our houses.
We are making sure to keep ourselves and our family and friends physically safe. Well, what about our mental health? Aren't we supposed to take even much care? In fact, it is very important that we are mentally strong. Being mentally healthy strengthens our immunity system. We can maintain sound physical health only when we are mentally fine and willing. One should keep their mental health stronger in order to be physically fit.
Are you Vulnerable?
Whether you are vulnerable to getting affected by the virus, it depends on the precautionary measures you take. But what goes in your mind determines if you are being vulnerable to any kind of mental disorders. A person's psychological equilibrium can be disturbed by a series of events. The continuum of positive cases and deaths around the world is creating an unspecified stress in us.
Stress acts as a catalyst to your emotional disturbances. When we happen to hear what's going on in the world around us and the thought that our friends, family or relatives might also get affected and that we could also be on the list, it escalates that tension in us and disturbs our peace. If this exceeds a threshold level, it might turn into some psychological disorder.
The occurrence of a psychological disorder depends upon the genetic, psychological, biological, or situational factors. Hence, any of these can trigger a problem. The intensity and frequency of the stressors makes the problem worse. That is why mental health experts keep telling you to stay away from what disturbs your mental peace. This is not about a particular period, but the susceptibility to a disorder can be throughout the lifetime. Hence, we should always be concerned about our mental health.
Then, how to keep ourselves safe? Well, nature has helped us in many ways. Solution for this problem is already there in us. There are some protective measures that we need to adopt for keeping up a sound mental health. Having a positive network of friends, relatives and family, keeping up self-esteem, helping others, adopting positive ways to deal with stressors, practicing mindfulness and meditation, bearing positive attitude in life, getting inspired by nature etc. can help you counteract and prevent the effects of disorder.
The oscillations do happen with our emotions, but it is our responsibility to protect the fortress of our mind by resisting any unwanted disturbances from entering it.
Stop Negativity
People are getting highly anxious and negative though they seem to be managing. Mental health is not like physical health that you take medicine and it's gone. Keep a good track of what you are feeding to your mind because that's the input for your mind that gets processed without any kind of hesitation. Mary says, "I'm getting up daily anticipating the increase in the number of deaths in America, Spain, and Italy. I'm strongly feeling that some more number of higher officials and heads of different countries must have died but we are being uninformed.
I also suspect that the person who lives next door must be doubtingly positive and hence must be under self-quarantined, because not even his windows are open. So, I'm calculating the probability of me getting affected. I have already made my insurance forms ready and talked with my close relatives and friends whom I think are bluffing about being safe. I know we are all going to die by this year-end." Hmm, seems someone has already made up their mind. Unfortunately, this anxiety and negative thinking are the ones that make you more vulnerable to the virus. Stop this negativity from haunting you.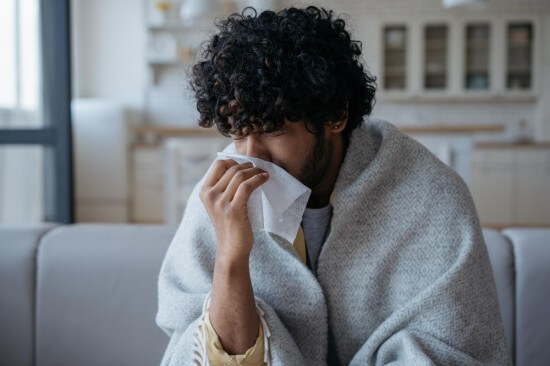 Tips to Get Set
We should be ready to welcome positivity and hope in our life. In order to have a better life and to be as normal and happy as possible after this tough period, we should adopt some daily practices like below.
Keep a daily routine and do your daily tasks at that particular time. Maintain proper eat and sleep timings and do exercises and meditation.
Don't forget to allot some time for meditation and practicing mindfulness. These help you improve your concentration levels, memory power and also boost your immune system.
With the help of internet, there are many things you may try. Make some new recipes and bring out the chef in you. Cook something delicious and surprise your family members or roommates.
Plan some active things that you stopped doing these days, like painting, singing, dancing, gardening, playing an instrument, writing poetry etc. Those who love to read can reinitiate their lovely habit of reading.
You may try on new hobbies that you have never tried till date. Many videos are available online for beginners. Try to explore what all you can do.
You can do some make over on your own. Try different hairstyles or make up from your home kit to look differently and share with your friends.
Above all, try to help those who are in need. Sharing what you have with others like food, water, clothing, or shelter, can release those happy and satisfying hormones in your brain that increase positivity in you by enhancing your life span. In case, you are experiencing any emotional problems that you hesitate to share with anyone or maybe looking out for some professional help, Wellness Hub is here to guide you through this journey, with a team of expert psychologists for your holistic wellness. Log on to book an appointment, today.