How to help your relationship survive during Lockdown?
For quite some time now, we have been locked up with our family members in house because of these unprecedented circumstances. Working from home could be a dream-come-true for some but for some people it can be a worst nightmare that you could perhaps be getting on each other's nerves, already. Working from home together can put a lot of strain on your relationships especially when there's no way you can freak out to vent your daily frustrations.
Staying in the home round the clock and having issues that can neither be ignored nor can be fought will eventually raise doubt about your compatibility. Don't let the stress and frustration that could be triggered by simple things ruin your relationship. In fact, it is great advice to have a talk with the experts through online counselling to resolve conflicts.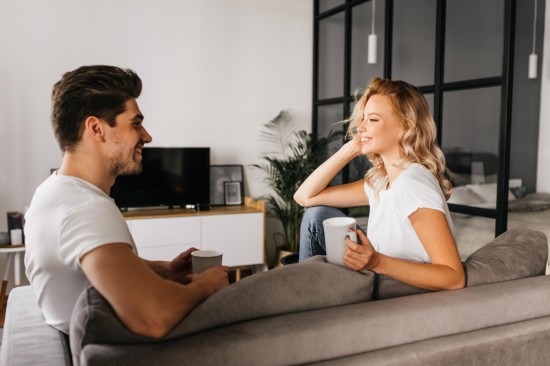 How to Save your Relationship?
Don't let this lockdown, lock you both down. It is true that no two persons think alike all the time. It's common that you both experience discrepancies in your opinions and views. But, when it comes about coping with the homely affairs, it takes two to tango. Both should respect each other's opinions and should sit to discuss so as to come to terms. Let's see what happens generally.
During such times you would be keeping a track of your partner's flaws but not saying anything as you don't want any conflicts. But bottling up those thoughts, doubts, arguments and answers in your head, you would become frustrated resulting in resentment. With this, you might unintentionally blow up when you could no longer hold it. The best way to tackle with this is to sit and talk about the differences and the practical ways of solving certain problems.
Most people expect attention while being with their partner. They wish that they should be their partner's first priority. But understand that every person needs some privacy. Having some personal time makes everyone reflect on their way of thinking and dealing with things. Experts say that at least an hour of having lone time maintains mental peace in all.
Adopt Coping mechanisms
It is important to vent out any negative emotion in some or the other way. But when we show it on our family, it affects our relationships. It is common for us to lose our cool when things go insanely out of control especially because of our partner. But, that is the time to think on how we are going to deal with our anger. Shouting madly at him or her cannot solve the problem. Instead, find a better way to communicate the problem.
With no coping mechanisms, it could be really hard to stay without any fights and arguments. Going out to work and those daily routines help us to take some personal space from each other so that any petty issues would be soon resolved and we are fine at the end of the day. But during this lockdown, we have to stick around with each other all the time, doing the work from home and managing the house and relationships both. In this situation, it is best things to accept how your partner is and try to see from his or her perspective.
Tips that help
Here are some great tips to help you save your relationships from getting sunk. Try to follow them at least from now to make things better for you both. Find out ways to resolve the issues between you. If you think talking would work out, go ahead. If you think gifting flowers or serving ice-cream or maybe helping in household chores can pave some way to address the matter, don't hesitate to do. In fact, it is the duty of both the partners to share the load. Take turns in looking after kids, cleaning the house and cooking etc.
Make an agreement on what you need to do for the home to avoid any conflicts or differences of opinion.
Put a complaint box in the corner to write and drop a letter of complaint whenever you have issues with your partner. Both of you sit and open them during weekends to see how many complaints you received from your partner and explain open-heartedly with confessions, if any. You will soon notice the reduced number of complaints as soon as you start working on them.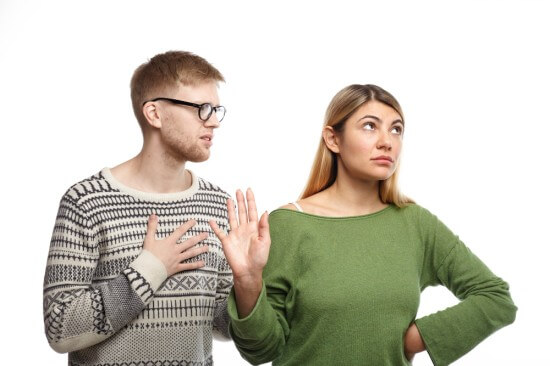 Don't use harsh words while conversing with each other, though you want to say. Usage of sentences like, "I know you're like this" or "You can never get better" will only make it worse, as they will disturb the ego of the person rather than solving the problem.
Using words or gestures of criticism will hurt the person. Especially when you're explaining how bad you felt or how much of loss you faced, the other person can never get it if you use criticism. It lets them not to concentrate on the point you are emphasizing.
Listen to your partner. Validate their feelings. Give them time to explain what is there in their minds. Respect your partner's opinions and have patience to discuss. This is really important.
Don't think you are always right. There can be another angle which you haven't seen till date. Every coin has two sides.
Don't strike it when hot. Postpone the discussion if it turns out into an argument.
Plan a trip with your partner after the crisis ends. Planning ahead keeps you motivated.
Build intimacy between you both. Make this lone time into a romantic holiday. Having fun in different ways and styles could be a great idea.
Practice healthier habits like mindfulness, meditation, exercising etc. Practice hobbies and try to learn a new skill together.
Sometimes, our inner fears manifest into arguments with our partners. The underlying anxiety about the increasing number of Covid-19 deaths and worsening conditions might trigger the fears. Don't let the fears about the situations override you. Discuss with your partner and keep the lies away. Stay safe and ensure their safety too during this pandemic. In case, any of you is experiencing emotional imbalances, our experienced professionals at Wellness Hub are easily approachable through online counseling at your convenient times.