Why does it feel so dull and bored staying at home all the time?
At this particular period, the whole world is facing a sudden shift of change. Lockdown, quarantine and social distancing are the words that have replaced our rides, parties and meeting friends. Due to this corona virus outbreak, everyone is confined to the four walls. Shopping is now at a stop, no roaming on roads and no grouping, celebrating or freaking out.
These circumstances are sure to make us bored. But it is during this time that we should focus on how our thinking and attitude is leading us. If you feel that these epidemic outbreak situations are making you feel anxious leading to a disturbed sleep, it is a great idea to talk to the experts through online counseling who help us to keep our mental health intact.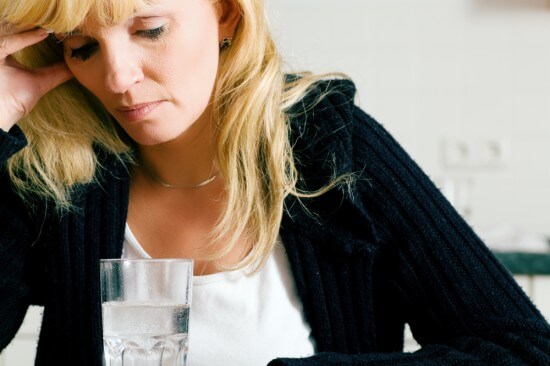 Are you really BORED?
Being chronically bored with life is a bitter pill to swallow. It feels so dull and nothing seems to make you happy or excited. Wait, how many days it have been since you had a hearty laughter? Don't these shows on TV or videos on You Tube keep you happy or engaged like before? Aren't you feeling happy talking to your loved ones too? Do you feel surrounded by boredom and dullness all around? Don't worry, you are not alone.
Please check yourself if it is just boring. If you aren't just bored but don't find joy in anything, it might be depression that you are undergoing. If the things that once made you feel joyous are no longer making you happy, then there's something wrong inside you, in your emotions, deep seated. Those people, who experience long periods of anxiety and feel continuous boredom, are more likely to have depression.
Before having such boredom, these people tend to collect all the negative thoughts, emotions, apprehensions and ideas which come to them when they feel lonely, empty and bored. This huge chunk of negativity that has been hidden till then is enough to pull you into depression.
What to do?
You must be feeling till now that being alone or spending time online is the happiest time pass for you. But this time has been actually a golden opportunity for all of us to have a better family time together. This actually makes our bonding better to be more united and co-operative. Think about the incidents of experiences that might have made you stay away from the people around you or your family members and try to give your relationship a second chance.
Be open-minded to put one step towards making your bonding stronger. This one step lets you know how much kind and compassionate you are and how tolerate you are. These are the positive qualities any person should have who can succeed in both personal and professional lives.
If you are staying in a room or hostel away from your parents, call them and talk daily. Call your friends, cousins and colleagues to have a small chat during these tough times. Having conversations make you a better person. Share your inner feelings with the one you trust that could help you. Listening to others' experiences can make you think how small your obstacles are that you might be seeing as big hurdles. Try to take a call on your negative attitude and cleanse it with positivity.
Are you getting lazy?
If you are being all alone and feeling bored and getting lazy thinking what you would do getting ready anyway, you're mistaken. Getting up in the morning, especially at a certain time daily, exercising or doing yoga or aerobics, getting showered, putting on fresh clothes, having some coffee, washing the old ones and drying, saying prayers, and then having breakfast; such a simple routine can help you not only physically but also psychologically. It gives your mind a fresh hint at the start of the day filling up positive vibes in you.
Staying in those lazy rugs till late in the morning and being a couch potato without a fresh shower won't help you much. This kind of laziness engulfs you and your thinking with dormancy. You won't like to do anything and activeness and enthusiasm along with creativity comes down replacing with inactiveness, laziness and negative thoughts.
This might sound like boredom initially which might actually end you up in depression. Also, a sense of insecurity and low self-esteem could come as additional gifts for such a way of living. At this state, nothing can bring joy to you.
Kick it Off
You might be waiting for a right time to spring up so as to do anything. Don't do that. Get up and create that time. Come out of this state of boredom and dullness by initiating some changes in your life style.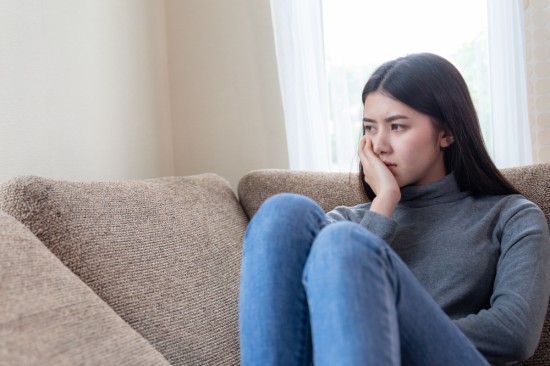 Here are some tips for you to kick off that boredom and dullness.
Keep a daily routine and do your daily tasks at that particular time. Maintain proper eat and sleep timings and do exercises and meditation.
You may try on new hobbies that you have never tried till date. Many videos are available online for beginners. Try to explore what all you can do.
With the help of internet, there are many things you may try. Make some new recipes and bring out the chef in you. Cook something delicious and surprise your family members or roommates.
You can do some make over on your own. Try different hairstyles or make up from your home kit to look differently and share with your friends.
Plan some active things that you stopped doing these days, like painting, singing, dancing, gardening, playing an instrument, writing poetry etc. Those who love to read can reinitiate their lovely habit of reading.
Don't forget to allot some time for meditation and practicing mindfulness. These help you improve your concentration levels, memory power and also boost your immune system.
In case, you are experiencing any emotional problems that you hesitate to share with anyone or maybe looking out for some professional help, Wellness Hub is here to guide you through this journey, with a team of expert psychologists for your holistic wellness. Log on to book an appointment, today.