Panic, Anxiety, Depression: What the Coronavirus Lockdown means for India's mental health?
The streets you always roamed are now eerily empty. The malls we used to shop are shut down and the neighbours we used to wish are all locked down in their homes. This is the situation we never witnessed. All this is capable of creating an unexplained anxiousness in us that might not let us live peacefully.
Not knowing what could happen next and the rising number of deaths and affected people can make us feel tense inside. That news which actually used to be a good mixture of all kinds of good and bad happenings, is now highlighting everything related to the deadly coronavirus and its effect and the dreading fact of how even the richest country's higher officials are getting affected.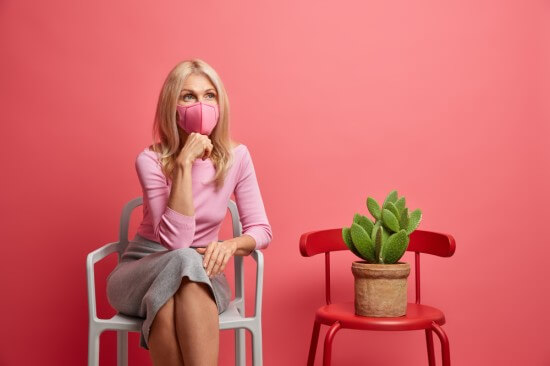 All these scary changes going on around us are making us long for the situations to get restored to normal. Not only in India, this problem is being faced by all over the world, in every nook and corner. The businesses getting shutdown followed by the dwindling online markets added to the insecurities that many Indians are facing. These unwelcomed but inevitable circumstances are now leading to many mental health issues in people. Mental health experts are advising people to opt for psychological counseling through video calling or phone calling during this lockdown period, for your emotional wellbeing.
Anxiety and Depression
According to the World Health Organization (WHO), over 90 million Indians which are nearly 7.5 percent of the country's population in 1.3 billion are suffering from some form of mental disorder. But during this pandemic, it is evident that at least one in four people might be experiencing some form of anxiety, depression or some other mental illness. The prevailing situations are likely to create to such mental health illnesses among most of the Indians, treating which in the early stage is highly essential so as not
to let them turn chronic and severe.
This coronavirus lockdown is capable of inducing and aggravating anxiety and depression in people, especially the ones who have been quarantined. When the environment is toxic enough, they are likely to experience trauma triggers as well. Experiencing panic attacks, heightened anxiety, exhaustion, headaches and body aches, and difficulty in sleeping etc. are some of the common symptoms that people are expected to encounter during such tough times. It is always advisable to seek some expert help in case you are experiencing such mental health issues.
Why does this happen?
Most of us might be wondering why our mental health gets affected when we are physically fine and are staying in our houses. In the past few weeks we are experiencing many new things that we are not used to. Though it is common for us to invite new changes in our life, implementing those changes as emergencies and compulsions, is sure to create some sort of mild anxiety in us.
The compulsory usage of sanitizers and hand wash kits, and the scare resources and financial issues due to lockdown, is likely to build up anxiousness in us. This anxiety continues as long as this state of uncertainty continues in the country.
Too much online world
The media delivering news from all over the world is being an unavoidable contributor of global anxiety during this period. Some chronic physical health symptoms such as diabetes, hypertension, hormone imbalances, digestive system related problems, and neurological problems etc. are likely to get aggravated resulting in Psychosomatic disorders.
Comparing the status of affected cases with our health conditions and knowing the number of positive cases in our vicinity might elevate these problems. In case someone has an immunocompromised state, they could fall under high risk category and hence high care has to be taken. All these conditions could create a variety of anxiety disorders. People who already have anxiety conditions or who had previously might experience a relapse or have anxiety attacks or panic attacks.
Obsessed with Sanitising
Washing hands over and over, and using sanitiser again and again, under the apprehension of being a victim and a carrier of this deadly virus might make us obsessed. Usage of gloves and face masks has never been this much and I'm sure this won't easily go off our minds too. Such compulsory-adopted habits could create obsessive-compulsive disorder (OCD) and elevate the conditions of general anxiety in people. People having mild and manageable symptoms of mental health issues are likely to have them transitioned to chronic and severe stages, at the completion of this period.
People who already lost loved ones or who are experiencing a loss of financial resources, property, or have thin chances of survival are most likely to undergo depression. Patients who are declared corona positive or who have the symptoms might get depressed and take the extreme step of ending up their lives. There are already a few cases registered in India that stand as examples of this category, where people committed suicide in the fear of dying a miserable death after suffering from coronavirus. This is actually a terrible thing to know that the chances of recovery are not giving them a hope to survive.
Take Help
It is highly recommended to take the help of mental health professionals when you suffer any emotional symptoms that are uncontrollable. In case any of your loved ones is suffering from any kind of emotional disturbances during this quarantine period unknowing how to tackle their mental disturbances, never hesitate to call for help. Online psychological counseling helps you to maintain sound mental health. Wellness Hub has a curated team of experienced, non-judgmental and empathetic psychologists that offer you professional services at your convenient time.