You may be wondering as to the kind of link that may exist between social media and mental well-being.
Do they have an impact at all? Are they connected at all?
You would in fact be surprised to know that social media has a tremendous impact on the mental well-being of people. No doubt this is the same platform that has helped us connect back with our old friends and also maintain relationships that were severed long back.  You may be connected with people who are living in the same house as you do, with people who are on the other side of the world, and with people whom you just know by face.
Social media allows for pictures to be posted and status messages are updated. The pictures most of the time cut across an idealized and hunky-dory mood, happily ever after mood which has the capacity to arouse feelings of inadequacy amongst the people who are seeing it.  A friend's honeymoon photos may seem definitely a far away picture for a few and this can make them feel insecure and dejected with the way things are going on in their lives. Feelings of loneliness, despair, and dejection will engulf the person.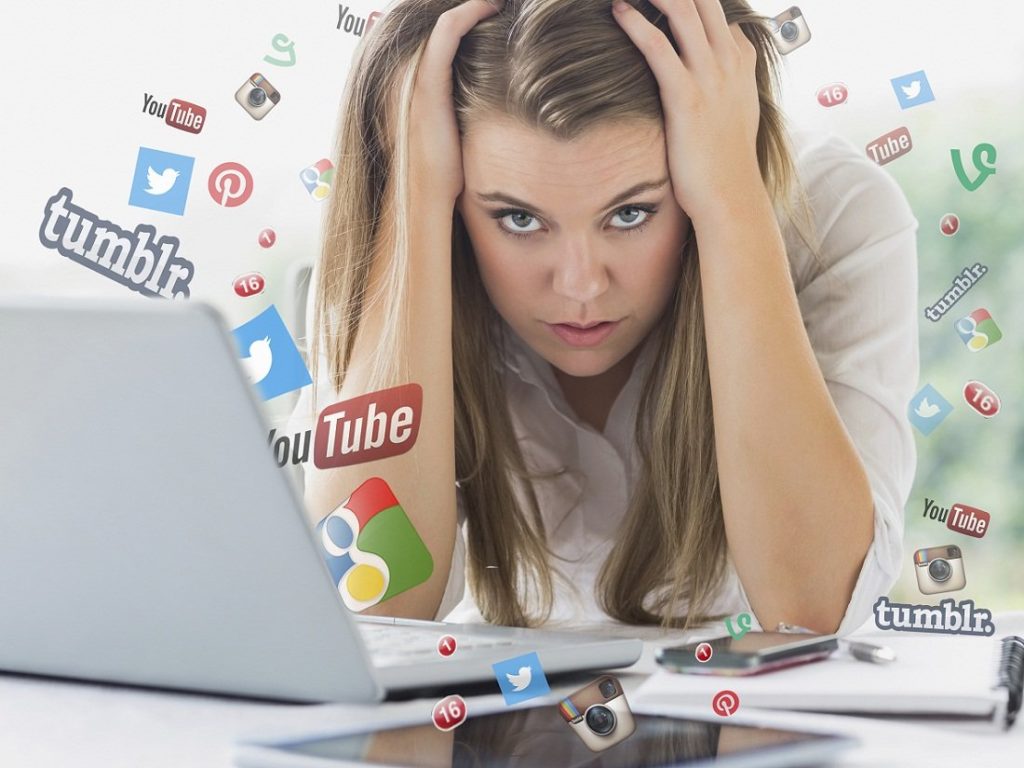 We tend to unconsciously measure ourselves, our lives and ascertain our sense of worth.  No doubt, the virtual platform can be used to stay in touch with everyone but one should not miss out on the real pleasure that comes in when you meet and talk to people around you.  In a busyness to catch up with your virtual friends, you are losing out totally on the real friends here.
It is addictive:  Research has shown that people check their FB daily and a majority of them multiple times in a single day.  People, in fact, use FB for multiple reasons.  But for a majority of them, it serves the purpose of beating their boredom.  A huge distraction for people who work on the computer.  Posting comments and liking pictures and statuses has become common.  You do it because others are doing it, not because you genuinely wish to do it.
Unknowing comparison of our life with others:  Photos always portray an idealized version of the happenings.  Users unknowingly tend to compare themselves with what others have been doing.  They start thinking very lowly about their own lives.  When you see that everyone else around you is having a hay day and you are in a grumpy mood, it definitely makes matters worse.  A recent survey has shown that people experienced decline in their confidence levels owing to these unfair comparisons with others.
Increased restlessness:  Have you ever experienced this?  If you were not in a position to access your social media account, there was an increasing amount of restlessness building up in you?  Perchance if your internet conked off, you would get frantic and get it back to work at the earliest possible.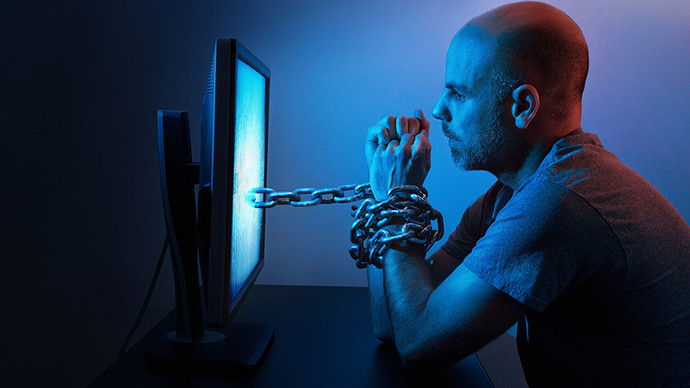 It makes us feel unhappy about our lives:  Research showed that avid users reported unhappiness with their lives.  Those who used social media less were better off than the avid counterparts.
FOMO:  Fear of missing out…there is a social pressure to be a part of everything where everyone is involved.  Do what everyone else is also doing.  This FOMO will take a toll on individuals.  Social media like Twitter and Facebook evoke feelings of diffidence in the users.  They feel they are not smart or beautiful enough and they are not successful enough.  People using Pinterest fall prey to insecurity as they feel they lack creativity.
The pressure of multi-tasking:  If you are working on your system, just examine how many windows are open?  How frequently are you opening your social media window?  Studies have shown that our concentration bifurcates and we are unable to completely focus on the work.  We tend to multitask and switch from one window to another.  But, think seriously, closing or deactivating your FB account may help you accomplish long pending tasks.
We have discussed the negatives but there is a positive side to it too.  Those people, who are scared of the public, can choose this platform to pour out their feelings.  Introverted people may gain confidence because of this platform.  This also instills feelings of empathy in people.
Again, it is the individual that needs to show resilience to such external forces and emerge victor by not letting the photos and statuses affect his or her mental well-being.  It is the SELF that is important!